Media Technology & Production - Goddard Labs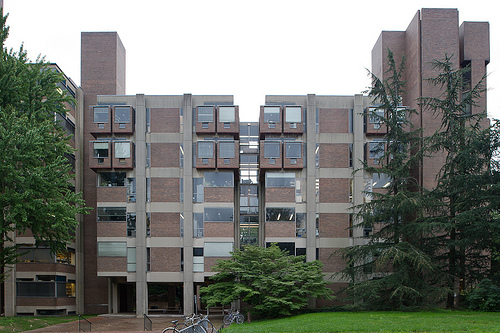 While there are no public spaces managed by Space Planning & Operations in this building, an A/V Technician can be assigned to help with an event or production here by filling out an online request at the link below.
SPO*TS web-site. A valid Penn key and either a valid school budget code or valid HUP Lawson number are required.
Building History:
Year Built: 1964
A landmark in the history of American architecture emphasizing functional and structural expression, the Richards and Goddard buildings re-established the crafting of architectural form as the chief aesthetic tool of the architect, and in the process turned Kahn's profession towards formal richness.
About Us

As a division of Space Planning & Operations, the mission of Media Technology & Production is to facilitate superior service and customer support in classroom technologies, video and multimedia productions, audio/visual services, and consulting in accordance with Penn Medicine in order to further the academic and research missions of the Perelman School of Medicine.