Services
Our office offers consultations and coaching for a variety of services. We provide Organization Effectiveness Support, Meeting and Retreat Facilitation, and 1-on-1 coaching. To schedule an appointment, complete the Contact Request Form below or continue reading below to learn more about each service. A member of our team will respond to your request in one business day.
Organization Effectiveness Support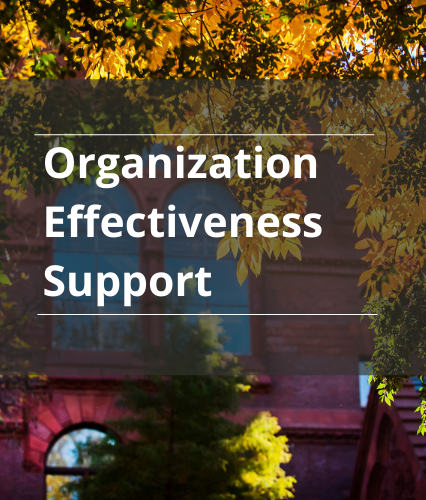 Our consulting services help with a variety of challenging organizational issues. We provide coaching for urgent or emerging issues when you need an objective sounding board. Additionally, we can assist with in-depth projects requiring assessment, action planning and implementation support. Examples of consulting topics include:
Performance problems
Restructuring
Employee morale and engagement
Change management
Leadership effectiveness
Team cooperation
---
Meeting and Retreat Facilitation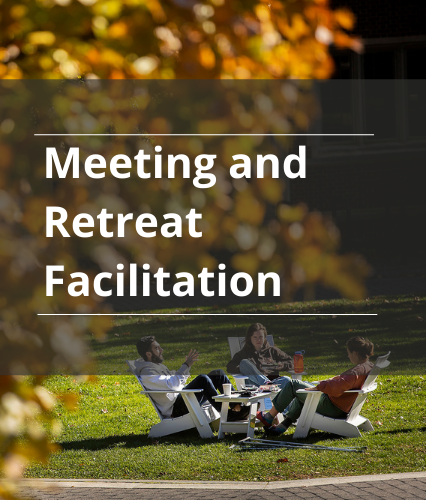 Meetings are often challenging events. Keeping people involved, staying on agenda, and dealing with conflict are common issues that meeting leaders face. We have trained facilitators who can help you design and conduct meetings that fully engage participants and produce the results you need. Whether it is a one-hour staff meeting or a multi-day retreat, our facilitation services can allow you to stay focused on the meeting itself rather than the details of running it.
---
One-on-One Coaching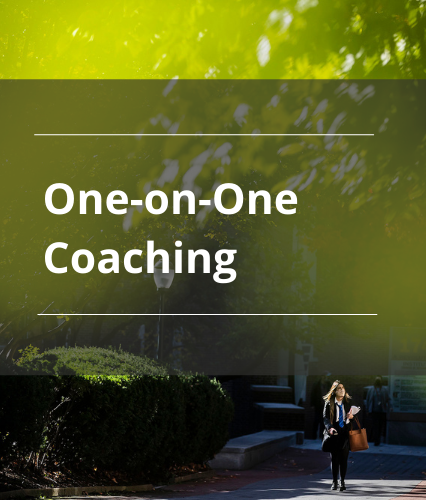 Coaching is an excellent way to attain a variety of work skills and behaviors that will improve leadership, employee accountability, teamwork, communication, goal setting, strategic planning and more. We work with faculty and staff through a one-on-one, confidential process to bridge skill gaps and develop strategies for addressing a variety of leadership challenges, including managing remote workers.
If you are interested in scheduling a coaching session, please complete the Contact Request form below to initiate the process. A member of our team will respond to your request in one business day.
---