Research and Education At Penn
Global Surgery Research and Education at Penn
Are you a Penn or CHOP faculty member doing work in global surgery but are not featured on our site? Contact us!
---
Pediatric orthopaedic surgeon at CHOP, previous WHO consultant, honorary consultant at the HRDC hospital in Nepal and the University of Basra in Iraq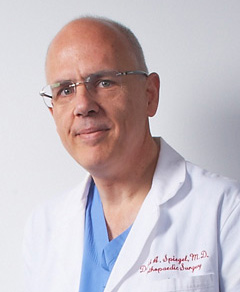 Dr. David Spiegel works as a pediatric orthopaedic surgeon at the Children's Hospital of Philadelphia, specializing in neuromuscular diseases, trauma, and spinal deformities and is an Associate Professor of Orthopaedic Surgery at the University of Pennsylvania School of Medicine. He attended Duke University for college, medical school, and orthopaedic surgical residency training, and then completed both a research and a clinical fellowship in pediatric orthopaedics at the Children's Hospital of Philadelphia and the University of Pennsylvania School of Medicine. He has served as an Honorary Consultant in Orthopaedics and Rehabilitation at the Hospital & Rehabilitation Centre for Disabled Children in Banepa, Nepal, for nearly 20 years and is also an Honorary Professor at the University of Basrah, Basrah, Iraq. He has served on the Committee on Children's Orthopaedics in Underdeveloped Regions of the Pediatric Orthopaedic Society of North America (POSNA) and the AAOS international committee. He has been on the Board of Orthopaedics Overseas, Global-HELP, the Ponseti International Association, and Miracle Feet. He has received the President's Call to Service Award (2006), by the President's Council on Service and Civic Participation, for 4000 hours of community service, the Golden Apple Award by Health Volunteers Overseas (2009), and an AAOS achievement award (2014). He received the Humanitarian Award from the Pediatric Orthopaedic Society of North America (2013) and the Walter P. Blount Humanitarian award from the Scoliosis Research Society (2016), and the humanitarian award from the American Academy of Orthopaedic Surgeons (2017). He has served as a consultant for the World Health Organization in Mongolia and Somalia, and was on the steering committee for the WHO's Global Initiative for Emergency and Essential Surgical Care. He has delivered more than 250 invited lectures, mostly at international venues including Nepal, Iran, Iraq, China, Pakistan, Tanzania, Mongolia and Somalia. He has also co-edited a textbook entitled "Global Orthopaedics: Caring for Musculoskeletal Conditions and Injuries in Austere Settings".
Recent Research in Global Surgery
Pediatric urologist at CHOP, developed the International Bladder Exstrophy Consortium, a model for sustained collaboration dedicated to reducing the surgical burden of disease in South Asia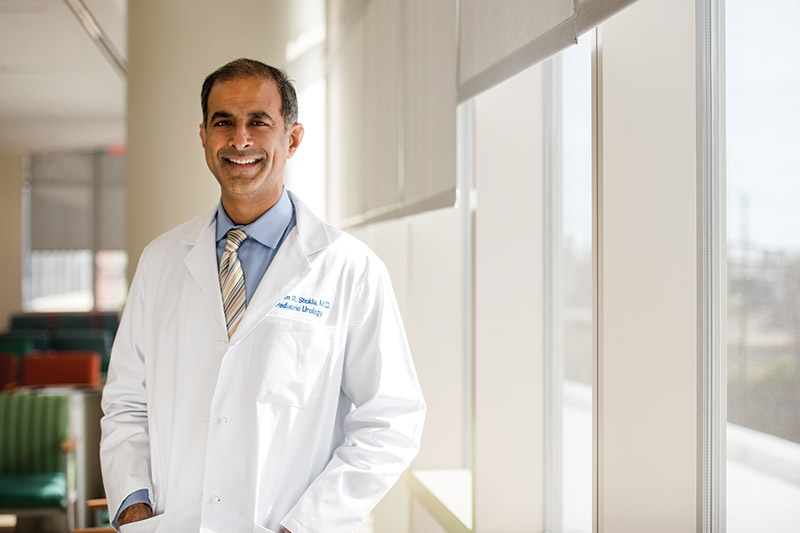 Dr. Aseem Shukla is an Associate Professor of Surgery in Urology at the Perelman School of Medicine at the University of Pennsylvania, and serves as Director of Minimally Invasive Surgery at the Children's Hospital of Philadelphia (CHOP). Prior to returning to CHOP in 2012, Dr. Shukla served as Director of Urology at the University of Minnesota Amplatz Children's Hospital and served as the Residency Program Director. Dr. Shukla is a recognized leader internationally in adapting robotic assisted technology in pediatric surgery, and has written seminal papers describing the process of transitioning from open to robotic surgery for various procedures. He regularly serves as faculty at training courses in the United States and has mentored surgeons from throughout the world in utilizing the technology.
Dr. Shukla is active in developing pediatric urology as a discipline globally and serves as a physician lead in the CHOP International Medicine Division. In that role, Dr. Shukla provides consultation and strategic input in developing opportunities for partnerships and collaborations that serve to increase access to pediatric health care services in South Asia and Gulf Region. Dr. Shukla leverages existing and ongoing global health experience in direct interactions with government entities, social entrepreneurs and physician leaders to transform and scale delivery in target regions.
Dr. Shukla's passion for alleviating the global burden of surgical disease led him to organize and demonstrate at live surgical workshops throughout Asia, Africa, South America and Europe. Recognizing, however, that lasting change can only come with innovation through commitment, in 2009, Dr. Shukla initiated a surgical workshop at the Civil Hospital in Ahmedabad that has become an international model of Indo-U.S. academic collaboration. This collaboration brings together a leading American children's hospital and India's most respected pediatric surgeons to address the vast surgical burden of complex urological anomalies in India. The annual Bladder Exstrophy-Epispadias consortium is in its 10th consecutive year. A strategy bringing together academic surgeons, local hospital systems, American disease specific support groups and research staff has led to the creation of an international Center of Excellence in Ahmedabad, that is now a referral destination for all of South Asia and Africa.
Outside of his medical career, Dr. Shukla is co-founder of the Hindu American Foundation (HAF), an advocacy organization based in Washington, D.C. with 9 full time staff that is changing the narratives and shaping policies that affect Hindu Americans from religious liberty and human rights to the portrayal of Hinduism in school textbooks and the media.
Dr. Shukla focuses on developing an articulate voice in the media. His contributions to the On Faith section of the Washington Post/Newsweek were widely read, as was his seminal online debate insisting on respect and recognition for the Hindu origins of yoga with Deepak Chopra. Dr. Shukla writes about issues at the intersection of faith, politics and medicine, and has been featured in the Washington Post and New York Times.
Recent Publications in Global Surgery
Chief of Orthopaedic Spine Surgery at Penn, partner in pediatric spine surgery in Trinidad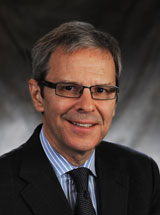 Dr. Vincent Arlet was born in Paris, attended medical school at Faculte de Medecine Paris-Ouest, residency at Montreal General Hospital, and fellowship in both Pediatric and Adult Orthopaedic Surgery at Hospital Necker Enfants Malades and University of St-Antoine. He launched a career of leading orthopaedic departments, beginning with McGill University in Canada where he became Director of the Spine Division and Spine Fellowship. He then moved to America where he was the Warren G. Stamp Professor of Orthopedic Surgery and Professor of Neurosurgery at the University of Virginia. Dr. Arlet joined the Penn orthopaedic team in 2012 and now serves of Chief as Orthopaedic Spine Surgery and Professor of Orthopaedic Surgery and Neurosurgery.
In 2006, Dr. Arlet began making several trips a year to Trinidad to operate alongside a local orthopaedic surgeon Dr. David Toby on complex spinal deformities at the Princess Elizabeth Centre for Physically Handicapped Children in Port of Spain. Since it began, Dr. Arlet has aided in the expansion of the program, starting a Scoliosis Research Society chapter and inviting the Duncan Tree Foundation to coordinate more medical volunteers to teach and work on capacity building. He also offers Penn Orthopedic residents and fellows the opportunity to join him on his trips to Trinidad. Dr. Arlet was a Scoliosis Research Society Traveling fellow and he was the recipient of humanitarian award in 2016 by the Duncan Tree Foundation for his work in Trinidad and Jamaica.
Dr. Arlet is the founder of Scoliosoft, the largest international database for detailed scoliosis cases, built to make answers available that can change the way surgeons treat scoliosis. He was also the editor of the AO Spine Manual and the Scoliosis Research Society textbook Spinal Deformities: The Comprehensive Text. He served as deputy editor on the European Spine Journal for many years, and has published more than 100 peer-reviewed papers as well as 100 book chapters relevant to spine surgery and spinal deformity.
Plastic and reconstructive surgery at CHOP, cleft lip and palate repair in Eastern Europe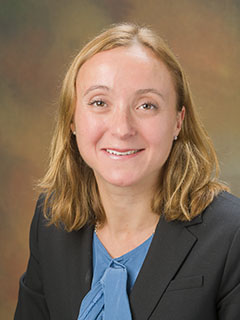 Dr. Jackson attended college and medical school at the University of Pennsylvania. During medical school, she completed a one-year research fellowship in Dr. Richard Kirschner's Craniofacial Biology Laboratory at the Children's Hospital of Philadelphia. She currently is an Assistant Professor at the University of Pennsylvania and Attending Surgeon at CHOP in the Division of Plastic and Reconstructive Surgery. She also is Co-Director of the Cleft Lip and Palate Program and Director of the Velopharyngeal Dysfunction Program at CHOP. Her current research interests include clinical outcomes after cleft lip and palate surgery and speech disorders in 22q11.2 Deletion Syndrome. Dr. Jackson has an ongoing interest in international medical care for cleft lip and palate. She has participated in numerous international mission trips since joining the staff in 2008, traveling to Mexico, Peru, Venezuela, and Guatemala with international medical groups including Rotoplast International and Casa Azul America. Since 2013, she also has been collaborating with pediatric surgeons in Pecs, Hungary and Mukachevo, Ukraine with plans for ongoing mentorship, medical exchanges, and surgical missions, seeking to improve the outcomes for children with clefts in these regions. This work is supported by the humanitarian organization SARA (Sharing America's Resources Abroad).
Orthopaedic surgeon at Penn, Founder & President of the Orthopaedic Center of Excellence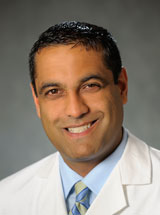 Dr. Neil Sheth is an Assistant Professor of Orthopaedic Surgery at the University of Pennsylvania. He obtained his undergraduate degree in Biomedical Engineering with a minor in Finance at the University of Pennsylvania. He then spent two years on Wall Street as a Financial Analyst in Solomon Smith Barney's Healthcare Investment banking division prior to attending medical school at the Albany Medical College. Following medical school, he completed a six year Orthopaedic Surgery residency at the Hospital of the University of Pennsylvania, followed by an Adult Hip and Knee Reconstruction fellowship at Rush University as well as a 3-month mini-fellowship at the Endo Klinik in Hamburg, Germany focusing on peri-prosthetic infection. Dr. Sheth joined the faculty at the University of Pennsylvania in 2012. During his time here, his global health interests have been focused on strategies to create sustainable solutions to deliver musculoskeletal care in Sub-Saharan Africa. Dr. Sheth has been leading a team to build an orthopaedic center for excellence in conjunction with Kilimanjaro Christian Medical Center in Moshi, Tanzania. The team has now formed a strong link with GE Healthcare Africa for completion of this project.
Recent Research in Global Surgery
Plastic surgeon at CHOP, Director of Surgical Innovation at Operation Smile, building a cleft program with the Nicaraguan Ministry of Health, primary investigator of a program advancing access to rural surgical care in Nicaragua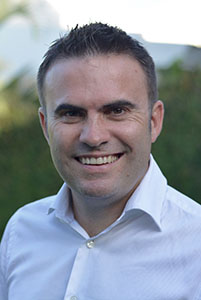 Jordan Swanson is an attending surgeon in the Division of Plastic Surgery at the Children's Hospital of Philadelphia with special clinical expertise in cleft, craniofacial, and pediatric plastic surgery. His innovation and research initiatives are focused principally on how surgical care can be better adapted to low-resource settings, through design of clinical devices and techniques, locally-driven leadership and team capability strengthening, and reorienting care pathways appropriate to local contexts and resources. In parallel, these initiatives are also generating insight into less-invasive, patient-directed advances for surgical care delivery in tertiary settings. He previously worked and lived in Nicaragua, collaborating with Operation Smile and the Nicaraguan Ministry of Health to build a joint Comprehensive Cleft and Craniofacial program, and is the primary investigator of the Cirugia Para el Pueblo pilot program to advance the access to and impact of rural surgical care in Nicaragua. He also serves as Director of Surgical Innovation at Operation Smile, in which he co-leads development of clinical training programs, surgical research, and clinical program design specific to lower-resource settings, and is a plastic surgeon at the Shriner's Hospital for Children.
Dr. Swanson studied the History of Science at Harvard College, and trained as a physician at the Johns Hopkins School of Medicine. He also holds an MSc in International Development Management from the London School of Economics and worked as a consultant with McKinsey and Company. He trained as a plastic surgeon at the University of Washington in Seattle, and completed his craniofacial surgery fellowship at Penn and CHOP. In 2015, he was the Tsao Fellow in Global Surgery.
Recent Research in Global Surgery
Yao CA, Imahiyerobo T, Swanson J, Auslander A, De Cardenas D, Figueiredo JC, Mccullough M, Costa M, Vanderburg R, Magee WP 3rd. The Smile Index Part 1: A Large-Scale Study Of Phenotypic Norms For Pre- And Post-Operative Unilateral Cleft Lip. Plast Reconstr Surg. 2017 Sep 14.
Mccullough M, Campbell A, Siu A, Durnwald L, Kumar S, Magee WP 3rd, Swanson J. Competency-Based Education In Low Resource Settings: Development Of A Novel Surgical Training Program. World J Surg. 2017 Sep 6. Doi: 10.1007/S00268-017-4205-2.
Swanson JW, Swanson MA. Strengthening Evidence in Cleft and Craniofacial Surgery. J Craniofac Surg. 2017.
Swanson JW, Yao CA, Auslander A, et al. Patient barriers to accessing surgical cleft care in Vietnam: A multi-site, cross-sectional outcomes study. World Journal of Surgery. 2017. 41(6): 1435-46. Epub DOI 10.1007/s00268-017-3896-8.
Yao CA, Swanson JW, Magee WP3, et al. Barriers to Reconstructive Surgery in Low- and Middle-Income Countries: A Cross-sectional Study of 453 Cleft Lip and Cleft Palate Patients in Vietnam. Plastic and Reconstructive Surgery. 2016. 138(5):887e-895e.
Chong DA, Swanson JW. The essential anatomic subunit approximation unilateral cleft lip repair. Plastic and Reconstructive Surgery. 2016. 138 (1): 91e-94e.
Yao CA, Swanson JW, McCullough M, Taro T, Guitierrez R, Bradshaw A, Campbell A, Magee WM Jr, Magee WP3. The Medical Mission and Modern Core Competency Training: A 10-year Followup of Resident Experiences in Global Plastic Surgery. Plastic and Reconstructive Surgery. 2016. 138(3):531e-538e.
Swanson JW, Skirpan J, Stanek B, Kowalczyk M, Bartlett SP. A 30-year international pediatric craniofacial surgery partnership: Evolution from the "Third World" forward. Plastic and Reconstructive Surgery – Global Open. 2016. 4(4): e671.
Morrison SD, Swanson JW. Surgical justice. Plastic and Reconstructive Surgery. 2015; 136: 291e-292e.
Swanson JW, Smartt JM, Saltzman BS, Birgfeld CB, Hopper RA, Gruss JS, Tse R. Adopted children with cleft lip and/or palate: a unique and growing population. Plastic and Reconstructive Surgery. 2014; 134: 283e-293e.
Pediatric plastic and adult craniofacial surgeon at CHOP and Penn, pediatric and craniomaxillofacial surgery missions in Vietnam, Central and South America, and Asia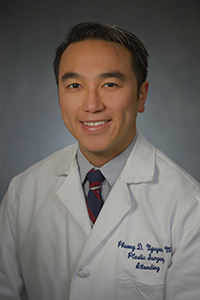 Dr. Phuong D. Nguyen began life in a refugee camp in Indonesia, as his family fled communist Vietnam. Subsequently, through a combination of luck, generosity, education, and resolve, his family immigrated to the U.S., where he continued his studies and training at NYU Medical Center (General Surgery), UCLA Medical Center (Plastic Surgery), and the Hospital for Sick Children in Toronto (Pediatric Craniomaxillofacial Surgery), ultimately landing at the University of Pennsylvania and Children's Hospital of Philadelphia as a pediatric plastic and craniofacial surgeon. Though his interest in global health was deep seated, a pivotal moment occurred as a medical student while at the University of Minnesota when he joined a non-profit medical mission group named Project Vietnam to return to rural Vietnam to assist with delivering surgical care and assessing local public health needs. This was an extraordinary personal and professional turning point, as the opportunities and relative privilege of growing up in the U.S. were thrown in stark contrast to the very real needs and limitations of a country recovering from decades of war; in particular, a country he otherwise would have grown up in. As such, since 2004, Dr. Nguyen has continued his global outreach and participated on surgical missions to Nepal, India, Guatemala, Peru, and the Philippines in addition to Vietnam with several groups including Operation Smile and Medical Missions for Children. Most recently, Dr. Nguyen is beginning a partnership with the Reconstructive International Cooperation Exchange (R.I.C.E.) initiative out of Dartmouth University which not only provides free care of complex craniomaxillofacial diseases in Vietnam, but also focuses on exchanging knowledge, skills, and culture. Dr. Nguyen is committed to the development and exchange of ideas and technology to assist in alleviating the surgical burden of developing countries.
Pediatric hand surgeon at CHOP and in Siguatepeque, Honduras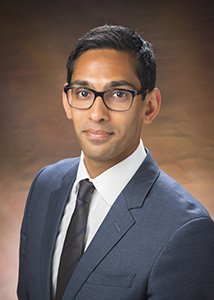 Apurva Shah, MD, MBA, is an orthopaedic surgeon and a specialist in treating pediatric hand and upper extremity disorders at the Children's Hospital of Philadelphia. He is one of a small group of surgeons in the United States who perform complex reconstructive surgery for infants and children with brachial plexus birth palsy, congenital hand differences, and cerebral palsy and other neuromuscular disorders. His expertise includes treatment of congenital hand differences such as syndactyly, polydactyly, symbrachydactyly, cleft hand, thumb hypoplasia, radial longitudinal deficiency, macrodactyly, clinodactyly, camptodactyly, Madelung deformity, amniotic band syndrome, congenital radial head dislocation, and congenital radioulnar synostosis. Dr. Shah earned his bachelor's degree in Economics at Yale University, his medical degree at Columbia University College of Physicians and Surgeons, and his MBA at Columbia Business School. He completed a residency in orthopaedic surgery at the University of Michigan, Ann Arbor, and the Harvard Hand and Upper Extremity Fellowship at Brigham and Women's Hospital. Dr. Shah pursued advanced training in pediatric hand and upper extremity surgery and completed a second fellowship at Boston Children's Hospital.
Dr. Shah travels to Siguatepeque, Honduras, once yearly to perform 25-40 pediatric hand and upper limb operations for underserved children in Honduras. He travels to Honduras with a team from the Children's Hospital of Philadelphia and the University of Iowa. Post-operative care is provided by a local orthopaedic surgeon. The annual surgical mission is supported by a local nonprofit organization, La Providencia.