Overview
---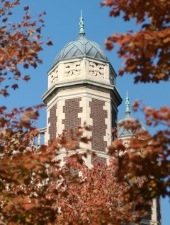 The University of Pennsylvania is the oldest and one of the finest medical schools in the United States. Penn is rich in tradition and heritage and at the same time consistently at the forefront of new developments and innovations in medical education and research. Since its founding in 1765 the School has been a strong presence in the community and prides itself on educating the leaders of tomorrow in patient care, biomedical research, and medical education.
At Penn academic excellence, as well as compassion for the patients we are privileged to serve, are stressed. Skillful compassion is truly a hallmark of the Penn learning experience. The Perelman School of Medicine at the University of Pennsylvania consistently ranks among the top five in US News and World Report's rankings of research-oriented medical schools.
Mission Statement
Our mission is to advance knowledge and improve health through research, patient care, and the education of trainees in an inclusive culture that embraces diversity, fosters innovation, stimulates critical thinking, supports lifelong learning, and sustains our legacy of excellence.
Facts and Figures
Dean: J. Larry Jameson, MD, PhD
Over 2,900 full-time faculty members
761 medical students
More than 1,900 residents and fellows
842 PhD students, 222 MD-PhD students, and 843 post-doctoral fellows
Over 6,800 Perelman School of Medicine employees