Related Events
A list of aging related events hosted by IOA partners and collaborators
Pennsylvania Hospital Huntington's Disease Center of Excellence Philadelphia Support Group
Location:
Ralston House, Room 241
3615 Chestnut Street, Philadelphia, PA 19104
2018 Dates:
Thursday, September 20, 2018
Thursday, November 15, 2018
Please call 215-829-5078 for more information including speakers and talk topics.
Close section
---
CNDR's Marian S. Ware Research Retreat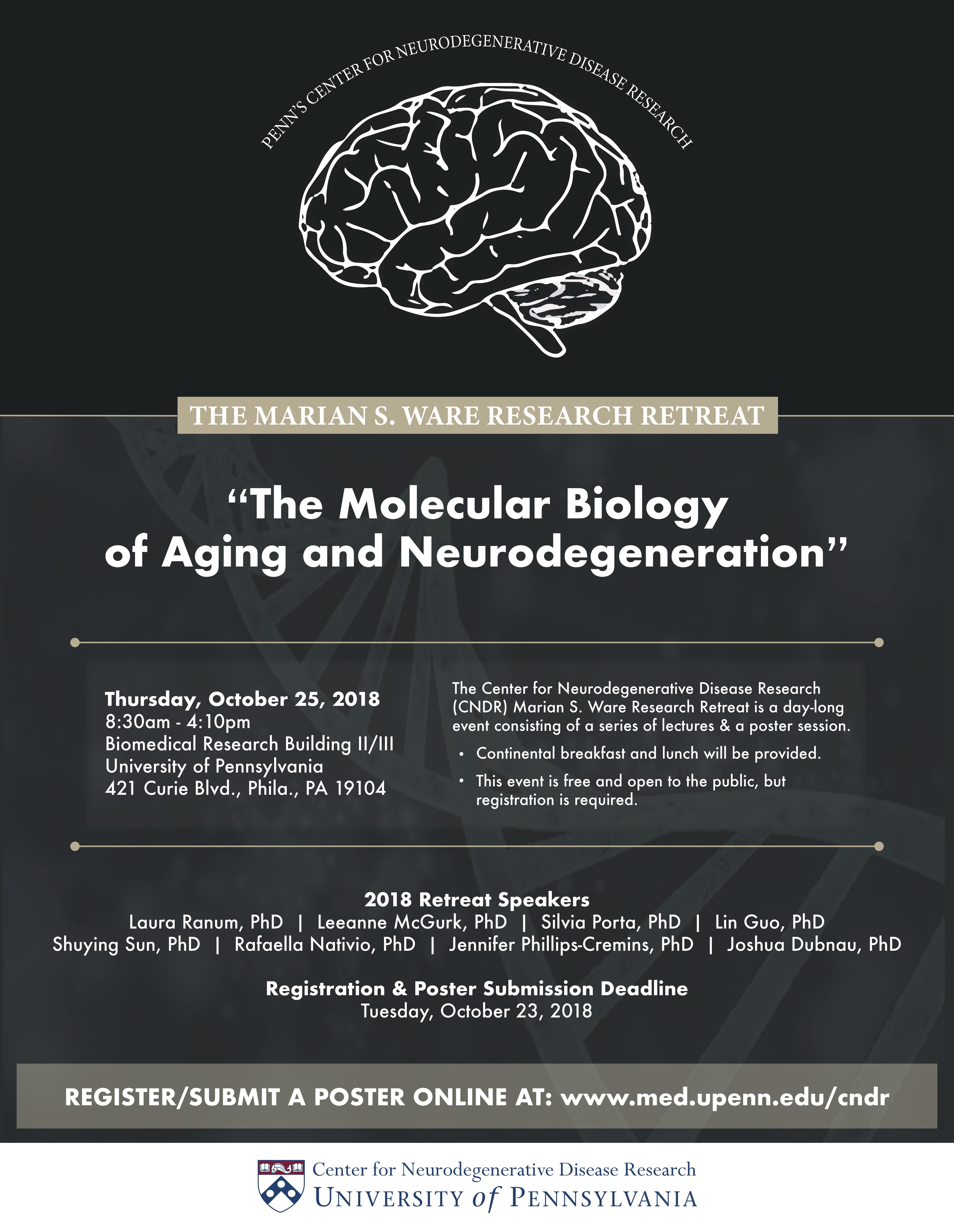 "The Molecular Biology of Aging and Neurodegeneration"
Thursday, October 25, 2018
8:30am — 4:30pm
Biomedical Research Building,
University of Pennsylvania
Close section
---
© The Trustees of the University of Pennsylvania | Site best viewed in a supported browser. | Site Design: PMACS Web Team.