Brodkin Lab News and Events
July 10, 2021:
Congratulations to the whole ASPE Team on our publication in Autism Research! Available online now ahead of print. Check it out!
---
June 9, 2021:
Congratulations to Dr. Brodkin for being this year's ASD@PSU Symposium Key Note Speaker. Check out his virtual talk below.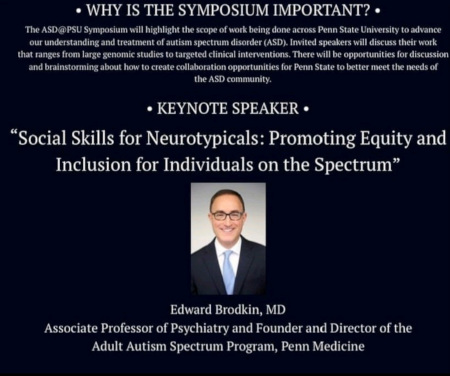 ---
January 26, 2021:
Congratulations to Dr. Brodkin and Ashley Pallathra on the official release of their book: "Missing Each Other: How to Cultivate Meaningful Connections." Click on image for more information on where to get your own copy!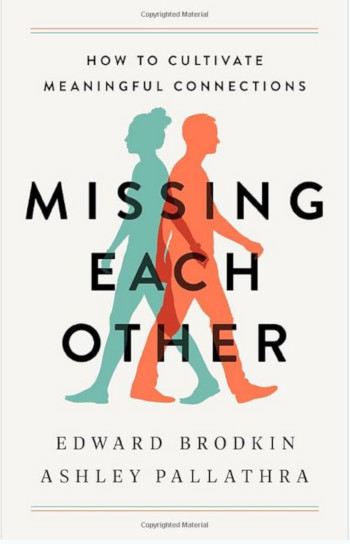 ---
December 23, 2020:
Happy Holidays and Happy New Year from the ASPE Study Recruitment Team!

---
December 8, 2020:
Congratulations to our neuroscience Ph.D. candidate, Sara Taylor who was awarded a National Institutes of Health Research Service Award (NRSA). We are so proud! Way to Go, Sara!!

---
July 14, 2020:
A warm welcome to James Rankin, who is joining our Lab this week! James is a Postdoctoral Researcher and will be working on the cognitive-behavioral treatment study within the lab. He completed his PhD in Clinical Child Psychology at The University of Alabama (Tuscaloosa), psychology pre-doctoral internship at Indiana University School of Medicine, and Bachelor of Arts in Psychology at Stony Brook University. We are so happy to have you join our Team.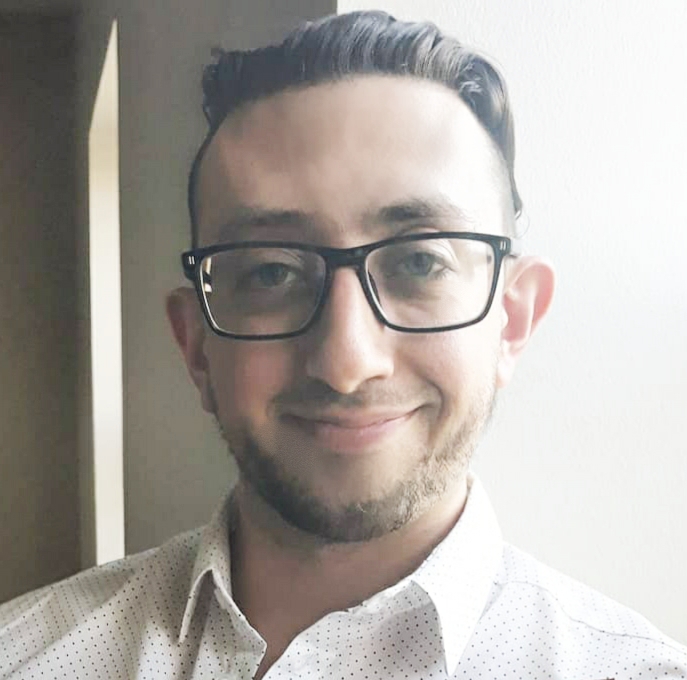 ---
June 10, 2020:
Congrats to Sara Taylor on this excellent new paper published in Autism in Adulthood!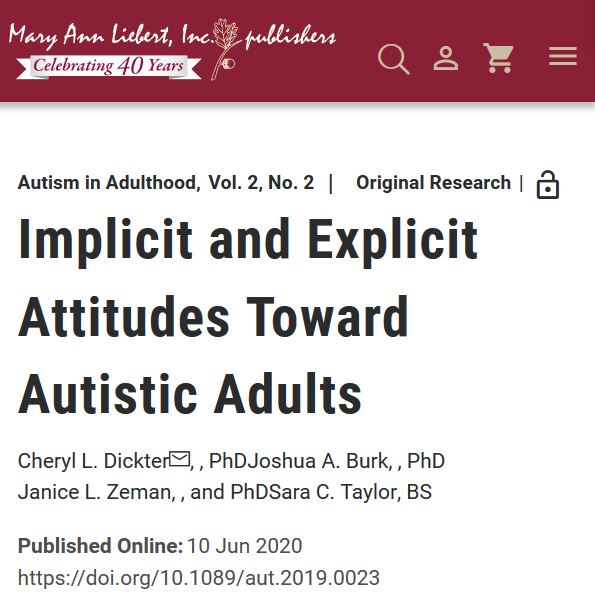 ---
May 29, 2020:
A big welcome to our new summer students, Ellie and Maya! Things may be a little strange this summer, but we have lots of exiting projects for you to dive into! So excited to have you join us!
---
April 30, 2020:
Congratulations to lab alum Mahip Grewal, who will be attending the NYU Grossman School of Medicine in NYC this coming academic year!! Mahip, we're super proud and happy for you!!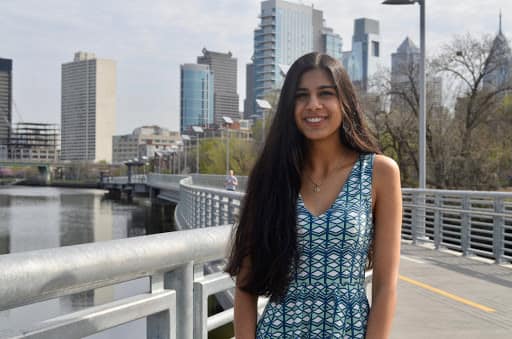 ---
April 20, 2020:
Congratulations to Sara, Sarah, Mahip, and Zoe on our new review paper that's now in press in Biological Psychiatry! A lot of hard work went into this!! A big thanks to Sara for leading the way, and also thanks to Holly for help in putting some finishing touches on! So happy and proud to see this published!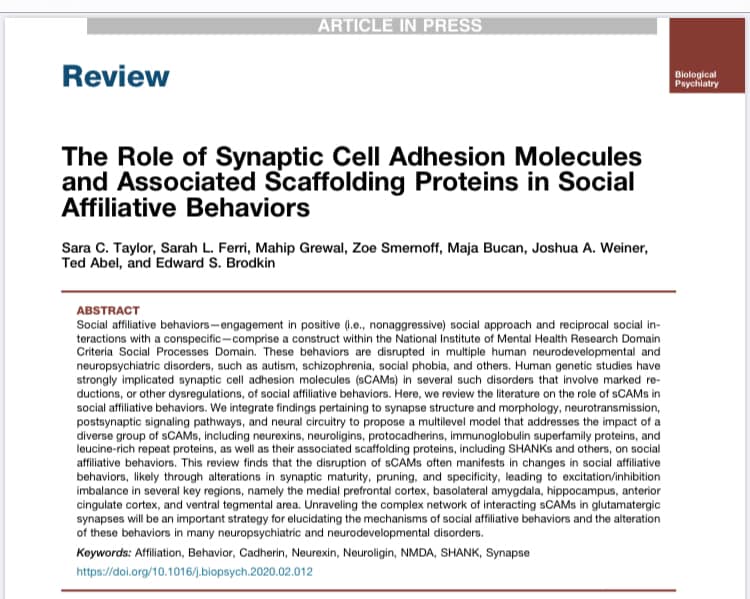 ---
December 12, 2019:
Congratulations to Sarah, Ashley, Hyong, Holly, Praachi, and our other collaborators on our new paper, just published online in Genes, Brain and Behavior!! A terrific team effort over several years!!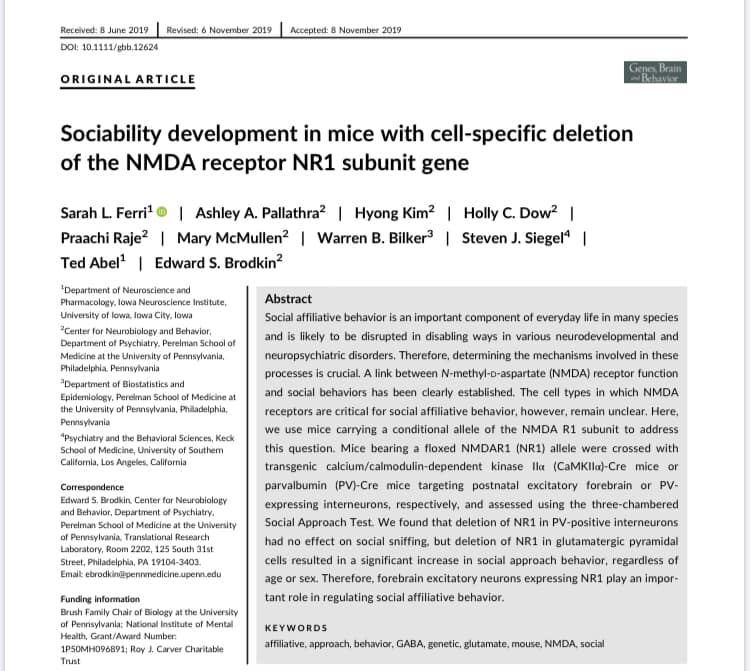 ---
December 5, 2019: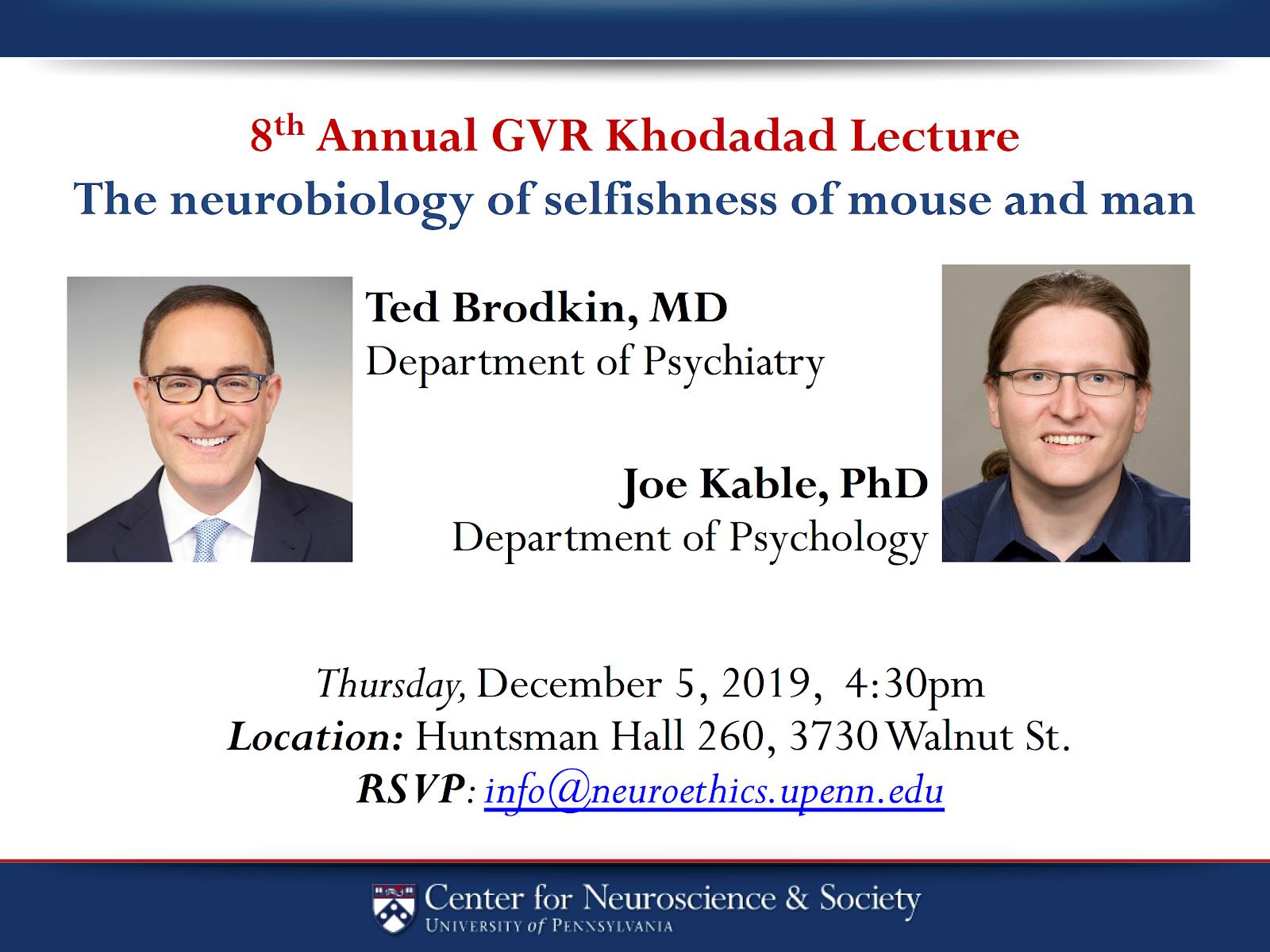 Back to Top