IRRADIATOR TRAINING REQUEST INSTRUCTIONS
We offer hands-on training for our cell irradiators to Penn users. New users need to complete the following steps to obtain hands on irradiator training and access to the irradiator room.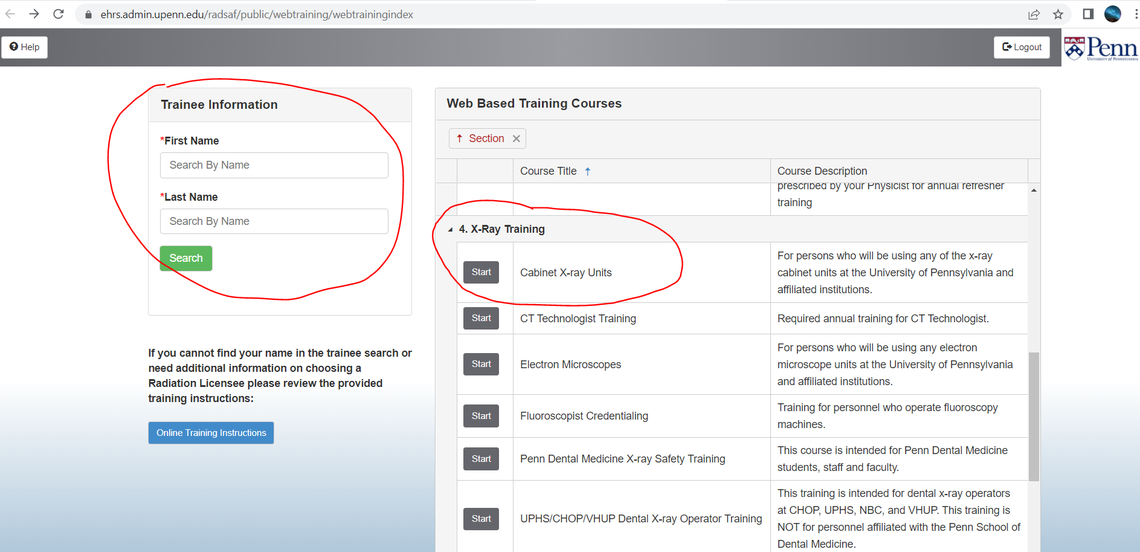 Step 2. Send us pdf copy of your certificate of completion. It should be available on your Knowledge Link history in a day or two after you complete the online module.
Step 3. Setup an account with our core following the steps outlined here.
Step 4. Request irradiator training for the cell irradiator through iLabs as shown below. You will need to click on the "Initiate request" button under "Request services" and select XRad320 irradiator training.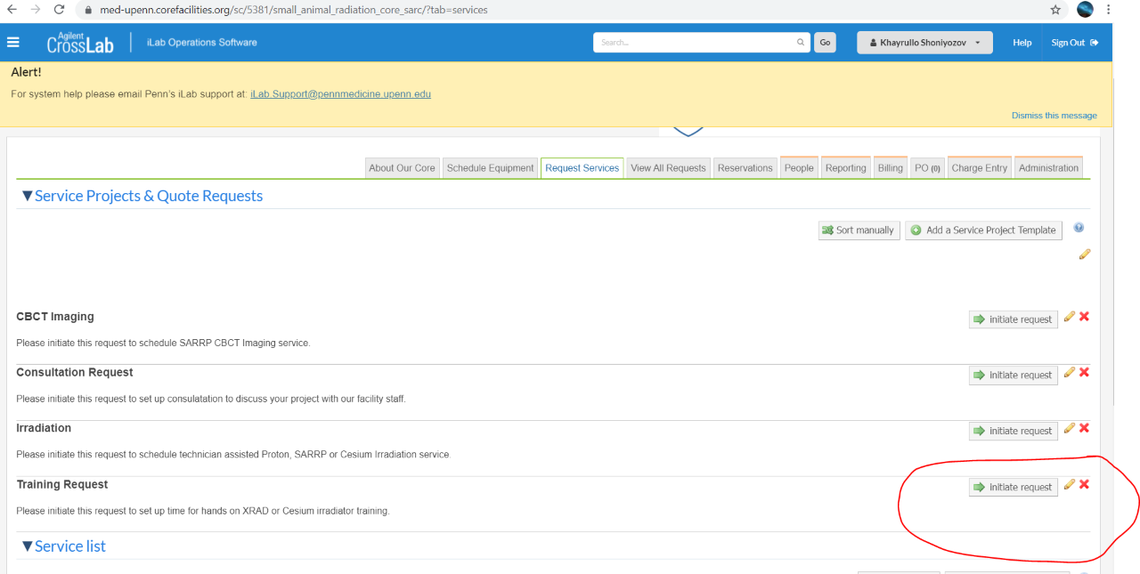 We will schedule your hands-on training for the cell irradiator once you complete above steps and submit your training request through iLabs.