Translational Subcore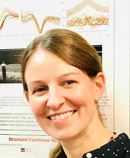 Katherine Uyhazi, M.D., Ph.D.
 Katherine.Uyhazi@UPHS.upenn.edu
Dr. Uyhazi received her B.S. from the College of New Jersey, summa cum laude, and her MD/PhD from Yale School of Medicine with her PhD in Cell Biology. She completed her residency in ophthalmology at Scheie Eye Institute, University of Pennsylvania where she will be completing a fellowship in Medical Retina and Retinal Degeneration in July 2019. In addition to her clinical work, Dr. Uyhazi is carrying out independent basic and translational research at CAROT. Read More...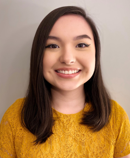 Robin Bailey
Rotating Graduate Student
Robin Bailey graduated from the University of Maryland, Baltimore County in 2020 with a B.S. in Biological Sciences. She is a graduate student at the University of Pennsylvania's Perelman School of Medicine in the Cellular and Molecular Biology Graduate Group and the Gene Therapy and Vaccines Program. She is currently a rotation student in the Uyhazi lab investigating the potential of Müller Glia cells in photoreceptor regeneration in mice.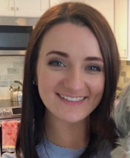 Georgia Fossett
 gfossett@sas.upenn.edu
Georgia graduated from UPenn in 2020 with a bachelor's degree in Neuroscience. She is working as a research specialist in the Bennett/Uyhazi Lab, and plans on attending medical school after two gap years. She is trained in mouse handling and colony maintenance, cryosectioning, immunofluorescence staining and microscopy, and various other laboratory techniques.
© The Trustees of the University of Pennsylvania | Site best viewed in a supported browser. | Report Accessibility Issues and Get Help | Privacy Policy | Site Design: DART Web Team.