CPR Faculty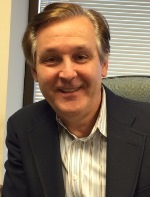 Paul F. Crits-Christoph, PhD
crits@pennmedicine.upenn.edu
Paul Crits-Christoph received his PhD in Psychology (Clinical) from Yale University in 1984 and has been on the faculty in the Department of Psychiatry at the University of Pennsylvania since completing his degree. He is currently professor of Psychology in Psychiatry and director of the Center for Psychotherapy Research at the University of Pennsylvania. He is an author of over 185 journal articles, over 60 book chapters, and 5 books on topics related to research on the process and outcome of Psychotherapy. After receiving the Early Career Award (1992) from the International Society for Psychotherapy Research, he subsequently served (1996) as president of the Society. In addition, he has been on the editorial board of five journals. His primary interests are in the process and outcome of psychodynamic and cognitive-behavioral treatments for anxiety, affective and personality disorders, psychosocial treatments for substance use disorders, and methodological and statistical issues in treatment research. More recently he has been focusing on research on treatments for depression and substance use disorders in community settings.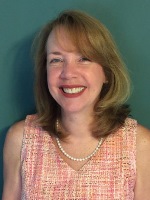 Mary Beth Connolly Gibbons, PhD (Director)
gibbonsm@pennmedicine.upenn.edu
Mary Beth Connolly Gibbons is an associate professor at the Center for Psychotherapy Research in the Department of Psychiatry. She is currently funded by three federal grants to study the effectiveness of interventions for depression in the community mental health system. Her studies evaluate the comparative efficacy of psychotherapies in the treatment of major depressive disorder and the effectiveness of a therapist electronic feedback system in the community. Her interests include training of therapists in community settings, disseminating and evaluating the efficacy of interventions in community mental health, and evaluating the mechanisms of treatment effects. In addition to research, she is also involved in training psychiatry residents in models of time-limited, relationship-focused psychotherapy.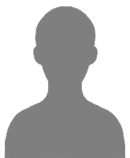 Julie Jacobs is a frequent collaborator at the Center for Psychotherapy Research. She is a clinical psychologist who worked full-time at the University of Pennsylvania's Center for Cognitive Therapy, where cognitive behavioral therapy was developed, for eight years. Since 2000, she has worked as a protocol therapist and as a supervisor in numerous clinical studies of the treatment of anxiety and depressive disorders. Dr. Jacobs earned her master's and doctoral degrees at Vanderbilt University, did an internship at Dartmouth, and completed the extramural program at the Beck Institute for Cognitive Behavior Therapy. She has been supervising medical residents and master's and doctoral level therapists since 2001, and now works in private practice.
Back to Top