Elizabeth Dawn Lowenthal, MD,MSCE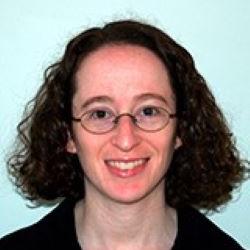 ---
More Info
 Associate Professor of Pediatrics & Epidemiology | University of Pennsylvania
 Botswana | Dominican Republic
  HIV/AIDS | Pediatrics
Languages: English (native), Spanish (moderate)
Bio statement
After living in Botswana from 2004-2008 and serving as the Clinic Director of the Botswana-Baylor Children's Clinical Centre of Excellence at that time, I came to Penn for Epidemiology training and stayed here as faculty of the medical school. I am now Research Director for Global Health at CHOP and I have active research in Botswana and the Dominican Republic. I mentor numerous students, faculty, and in-country partners whose work is focused on the health of children in resource-limited settings.
Recent global health projects
1. I am PI for an active R01-funded study based in Botswana focused on neurocognitive function of children affected by HIV. The Ntemoga Study aims to culturally adapt and validate the Penn Computerized Neurocognitive Battery for screening of children at risk for neurocognitive impairments. Ultimately, this work aims to improve recognition and support for children with cognitive challenges.
2. As a member of the Adolescent HIV Prevention and Treatment Implementation Science Alliance, which is focused on improving adolescent HIV outcomes in sub-Saharan Africa, I lead a survey of member teams related to the impact of the COVID-19 pandemic on their work.
Selected publications
Amelia E. Van Pelt, Elizabeth D. Lowenthal, Onkemetse Phoi, Ontibile Tshume, Mogomotsi Matshaba & Rinad S. Beidas (2021) Medical stakeholder perspectives on implementing a computerized battery to identify neurocognitive impairments among youth in Botswana, AIDS Care, DOI: 10.1080/09540121.2021.1990202
Bast ES, Stonbraker S, Halpern M, Lowenthal E, Gross R. Barriers to HIV treatment adherence among adults living with HIV in the eastern Dominican Republic. Int J STD AIDS. 2021 May 14:9564624211014102. doi: 10.1177/09564624211014102. Epub ahead of print. PMID: 33990170.
Japa I, Ancha B, Custodio A, Ohrenschall R, Cordero R, Deverlis A, Chapman J, Hickson MR, Steenhoff AP, Lowenthal ED. Effectiveness of Deworming with Single-Dose Albendazole for Preschool-Aged Children in the Dominican Republic. Glob Pediatr Health. 2021 Mar 19;8:2333794X211002949. doi: 10.1177/2333794X211002949. PMID: 33796636; PMCID: PMC7983463.
Last Updated: 28 February 2022