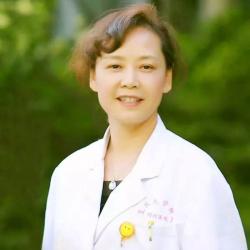 ---
More Info
International Scholar
 Chief Attending and Professor, Department of Neurology| Minhang Hospital of Fudan University
 China
  Stroke
Languages: Chinese (native), English (fluent)
Bio statement
I am a neurologist at the Minhang Hospital Affiliated to Fudan University. I am mainly engaged in the acute treatment of stroke. Stroke is still the leading cause of death and disability in China. Ischemic stroke consists of about 80% of the all the stroke victims. While tPA and thromboectomy are available for ischemic stroke, however, thrombolytic therapy rate remains very low, one of the major causes is pre-hospital delay. Such pre-hospital delay is largely due to poor awareness and poor usage of emergency medical system. Because of the language barrier, it is difficult for the Chinese to master FAST, the most commonly used in the United States. To address this, I am working with closely with PSOM's Dr. Renyu Liu, MD, PhD, an outstanding physician scientist to create novel strategies to deal with this global medical problem.
Recent global health projects
Stroke 120 in China by working with Dr. Renyu Liu at the University of Pennsylvania
Stroke 112, a universal global stroke awareness educational program to be launched in 2018 across the world.

Selected publications
Zhao J, Liu R. Stroke 1-2-0: a rapid response programme for stroke in China. Lancet Neurol 2017; 16(1): 27-8.2. doi: 10.1016/S1474-4422(16)30283-6.
Zhao J, Eckenhoff M, Sun W, Liu R. Stroke 112: A universal stroke awareness program to reduce language and response barriers. Stroke 2018; In press.
Last Updated: 28 March 2023