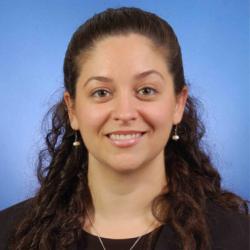 ---
More Info
Associate Scholar
 Resident Physician | Emergency Medicine, University of Pennsylvania
 United States | Ghana | Pakistan
  Environmental health | Humanitarian Emergencies | Infectious disease | Medical Education
Languages: English (Native), Spanish (Proficient), Italian (Basic), Portuguese (Basic), French (Basic)
Bio statement
Dr. Julia Schiff is an Internal Medicine physician and current Emergency Medicine resident at the University of Pennsylvania and has an MPH in Global Health. Her interests include the intersections of complex humanitarian emergencies, climate change/natural disasters, and the impact on human health including infectious diseases and trauma burden. She has been involved in projects, clinical care, and educational endeavors related to refugee/immigrant health, HIV/TB/tropical medicine, wilderness, and culturally competent care strategies. She is additionally engaged in educational activities and the creation of materials related to the development of and training for global medical health systems.
Recent global health projects
In the era of planetary change investigations into extreme weather events and their impact on arboviral disease epidemiology. Project assessing recent hurricanes in Georgia and impact on infected mosquito populations and human case load.

Enhancing linguistic competency in a refugee health clinic. Quality improvement-based grant project designed to evaluate interpreter needs and address these needs through multitiered design and training approach to improve refuge access to care.
Selected publications
Barriers and facilitators to implementation of trauma support services at a large HIV treatment center in the Southern United States.
Piper KN, Schiff J, Riddick C, Getachew B, Farber EW, Kalokhe A, Sales JM. Piper KN, et al. Among authors: schiff j. AIDS Care. 2021 Mar;33(3):316-325. doi: 10.1080/09540121.2020.1764473. Epub 2020 May 18. AIDS Care. 2021. PMID: 32423225

Integrating program-tailored universal trauma screening into HIV care: an evidence-based participatory approach.
Kalokhe AS, Riddick C, Piper K, Schiff J, Getachew B, Del Rio C, Sales JM. Kalokhe AS, et al. Among authors: schiff j. AIDS Care. 2020 Feb;32(2):209-216. doi: 10.1080/09540121.2019.1640841. Epub 2019 Jul 30. AIDS Care. 2020. PMID: 31357876

Providing Linguistically Competent Care for Refugee Patients in Clarkston, Georgia: An Interprofessional Quality Improvement Team Initiative.
Engels R, Gullickson Ba C, Hamoda R, Joyce Kim J, Schiff J. Engels R, et al. Among authors: schiff j. Am J Med Qual. 2019 Jul/Aug;34(4):414. doi: 10.1177/1062860619843289. Epub 2019 Apr 12. Am J Med Qual. 2019. PMID: 30974957 No abstract available.
Last Updated: 02 May 2022