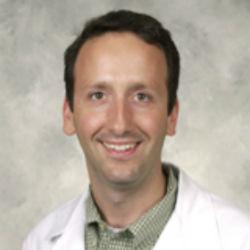 ---
More Info
Scholar
 Associate Professor of Clinical Family Medicine and Community Health | University of Pennsylvania
 Guatemala
  Community Engagement | Community health | Diabetes | Health Disparities | International Medical Education | Non-communicable disease
Languages: English (native), Spanish
BIO Statement
Dr. Bream is a family physician who works in collaborative research, education, and clinical projects locally and globally with particular attention to underserved communities. He is known for productive and trusting professional relationships with the political, organizational, and social leaders building bridges between academia and communities. His approach focuses on the inter-professional solutions and respect for dual autonomies in improving health. He leads the Guatemala Penn Partners program and started the Guatemala Health Initiative with students in 2004. Clinically, he has focused on non-communicable diseases, especially diabetes, with great respect for the role of personal agency in changing outcomes.
RECENT GLOBAL HEALTH PROJECTS
Working with the University of San Carlos, Dr. Bream and Dr. Calgua, CGH International Scholar, developed the 100K in the Americas program at Penn and USAC to increase the number of student exchanges between the institutions. In the 2018 academic year, over 25 students traveled between the countries to learn research skills in community health.
The Hospitalito Atitlan has worked with Dr. Bream to support the Guatemala Health Initiative since 2014. Currently they are working on the primary, secondary, and tertiary complications of diabetes in the department (state) of Solola in Guatemala. They have trained over 200 community based health care workers and provided more than 50,000 screenings and educational visits with the support of the World Diabetes Foundation. This program was just awarded three more years of funding and looks to develop a cohort of people with diabetes or at high risk for diabetes.
Most recently we inaugurated the Education for Global Health at the Hospitalito Atitlan. Our first course is the Geriatric caregiving training program with 49 students signed up. During the inauguration week, GHI reinitiated the spring break program with 5 students traveling to assist in providing care to rural communities. We also met with Erwin Calgua and Sergio Martinez.

Second, we are restarting the Global Health Fellowship in Community Medicine.
Selected Publications
Klusaritz H, Paterson E, Summers C, Al-Ramahi N, Naseer N, Jeudin H, Sydnor Y, Enoch M, Dollard N, Young KD, Khan N, Henne J, Doubeni A, Kasbekar N, Gitelman Y, Brennan PJ, Bream K, Cannuscio CC, Wender RC, Feuerstein-Simon R. Community-Based COVID-19 Vaccine Clinics in Medically Underserved Neighborhoods to Improve Access and Equity, Philadelphia, 2021-2022. Am J Public Health. 2022 Dec;112(12):1721-1725. doi: 10.2105/AJPH.2022.307030. Epub 2022 Oct 27. PMID: 36302220; PMCID: PMC9670232.
Paniagua-Avila MA, Messenger E, Nelson CA, Calgua E, Barg FK, Bream KW, Compher C, Dean AJ, Martinez-Siekavizza S, Puac-Polanco V, Richmond TS, Roth RR and Branas CC. The Guatemala-Penn Partners: An Innovative Inter-Institutional Model for Scientific Capacity-Building, Healthcare Education, and Public Health. Front. Public Health, 2017. 5:70.
Last Updated: 28 March 2023