Kevin Osterhoudt, MD, MSCE, FAAP, FAACT, FACMT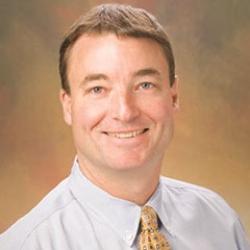 ---
More Info
Associate Scholar
 Medical Director | The Poison Control Center at Children's Hospital of Philadelphia.
 United States
  Environmental health | International Medical Education | Pediatrics
Languages: English (native), Spanish (basic)
Bio statement
As one of only 21 medical toxicologists certified by the American Board of Pediatrics since 2001, and as a former member of the Executive Committee of the AAP Council on Environmental Health, Dr. Osterhoudt is deeply committed to the environmental health of children worldwide. The World Health Organization estimates that 26% of pediatric deaths are attributable to modifiable environmental factors. Having been recognized with hospital, university, and national teaching awards, Dr. Osterhoudt is also engaged in international medical education and pediatric care systems development.
Recent global health projects
From 2017 to 2019 I served as the Director of the International Education Committee of the American College of Medical Toxicology. In that role, I organized symposia for international professional organizations and helped the ACMT in the development of its "GETKIT" educational outreach program.

Advisor to CHOP collaboration with Clinica Alemana (Santiago, Chile) program in Pediatric Emergency Medicine.

Selected publications
Turner C, Powell MA, Finalle RR, Westmoreland K, Osterhoudt KC, Paulino RC, Lowenthal ED. Talking trash: perspectives on community environmental health in the Dominican Republic. PLoS One 2021; 16: e024843. https://doi. org/10.1371/journal.pone.0248843

Miller SW, Osterhoudt KC, Korenoski AS, Patel K, Vaiyapuri S. Exotic snakebites reported to Pennsylvania poison control centers: Lessons learned on the demographics, clinical effects, and treatment of these cases. Toxins 2020; 12: 755. DOI 10.3390/toxins12120755

Osterhoudt KC, Demarco M, Nolan J, Singh B, Shaw LM, Lockman JL. Critical illness from an exploratory ingestion of a "homeopathic" remedy mailed from Pakistan: caffeine / yohimbine poisoning of a young child. J Med Toxicol 2021 (abstract); 17: 145-146.
Last Updated: 27 January 2022