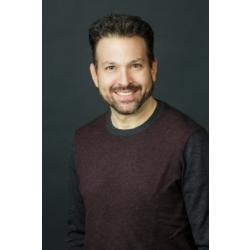 ---
More Info
Scholar
 Professor of Medicine and Epidemiology
 Botswana
  Delivery of Care | HIV/AIDS | smoking cessation | STIs | substance use
Languages: English (Native), Spanish (Elementary Proficiency), Italian (Limited Working Proficiency)
Bio statement
Director, International Core, Penn CFAR. HIV clinical investigation and clinical research training.
Recent global health projects
PI of Fogarty D43 training grant for HIV Clinical Epidemiology Research;

PI of R01 for RCT comparing two smoking cessation interventions for PWH in Botswana
Selected publications
171. Mantshonyane L, Kgwaadira B, Gross R: The absence of evidence of cure is not a risk for recurrent tuberculosis among patients treated for TB in Botswana. International Journal of Tuberculosis and Lung Disease 2021 (in press).

172. Mantshonyane L, Roy J, Levy MZ, Wallis CL, Bar K, Godfrey C, Collier A, LaRosa A, Zheng L, Sun X, Gross R: Participants switching to second-line antiretroviral therapy with susceptible virus display inferior adherence and worse outcomes: an observational analysis of prospectively collected data AIDS Patient Care and STDs 2021 (in press).
Last Updated: 02 May 2022