Ryan J. McAuley, MD, MPH, FACP, FAAP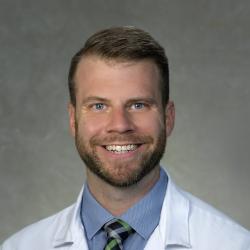 ---
More Info
Scholar
 Assistant Professor of Clinical Medicine | University of Pennsylvania
 Vietnam
  Disaster response | Health and human rights | Humanitarian assistance | Refugee health
Languages: English (native)
Bio Statement
Ryan's global health interests focus on vulnerable populations, refugee and migrant health, disaster response, and medical education in developing settings. From 2014-2018, Ryan completed several missions with Medecins Sans Frontieres/Doctors Without Borders in South Sudan and Egypt. From 2019-2021, Ryan was based in Hanoi, Vietnam as part of the Vingroup-Penn Partnership and served as the first Program Director for the Internal Medicine Residency Program at VinUniversity. Ryan works clinically as an adult Oncology Hospitalist and serves as the Director of Operations for Global Graduate Medical Education with the Penn Center for Global Health.
Recent global health projects
Graduate Medical Education Curriculum Development at VinUniversity: Ryan took the lead for the development of a comprehensive 6-month introductory course for first-year residents in Internal Medicine, Pediatrics, and General Surgery in Hanoi, Vietnam. Additionally, he led efforts to develop an extensive didactic curriculum for Internal Medicine Residency program which was designed in an active learning format, focused on evidence-based medicine and best clinical practices, and encompassed over 180 individual lectures on a wide variety of clinical topics.
Clinical Faculty Development at VinUniversity and Vinmec International Hospital in Hanoi, Vietnam: Ryan developed and served as a Course Director for the Master Clinical Educator Academy (MCEA). This is a 3-step program for faculty development designed for mid-career practicing physicians who have limited clinical teaching experience.
Selected publications
McAuley R. Clinical Tools for Working Abroad with Migrants. Pediatr Clin North Am. 2019 Jun;66(3):589-599. doi: 10.1016/j.pcl.2019.02.007. PMID: 31036237

McAuley R, Michener J, Zha J, Caplow J, Hussain Z. Bridging Refugees to Medical Homes in Philadelphia. Poster session presented at: Health Equities Week. Perelman School of Medicine andUniversity of Pennsylvania Health System; 2016 Apr 4-8; Philadelphia, PA.
Last Updated: 27 January 2022