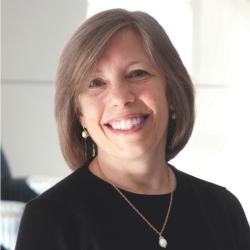 ---
More Info
Scholar
 Professor of Pediatrics | Children's Hospital of Philadelphia
 Botswana | China | Egypt | Ghana | Greece | India | Vietnam | Zambia
  Infection control | Infectious disease | Pandemic influenza | Pediatrics
Languages: English (native)
Bio statement
Dr. Coffin has served as an international consultant and trainer for infection prevention and control programs, including pandemic influenza preparedness, in various developing countries, including Egypt, China, Ghana, Greece, Botswana, and Vietnam. Dr. Coffin's research focuses on the epidemiology and prevention of healthcare-associated infections in international and domestic settings. Current international projects active in Greece, Zambia, Nigeria, and India.
Recent global health projects
Zambia: We conducted a prospective cohort study to evaluate the impact of a low-cost infection control bundle of interventions on neonatal bacteremia and death in the largest tertiary care neonatal intensive care unit in Lusaka that had an all-cause mortality rate of 40-60% at the start of our study.
India: We evaluate the capacity of a Infection Control Assessment Tool (created by WHO-CDC-JHPIEGO) to measure the current state of infection control programs for the maternal-neonatal service line at 4 public hospitals in Pune.

Selected publications
Kouni S, Kourlaba G, Mougkou K, Maroudi S, Chavela B, Nteli C, Lourida A, Spyridis N, Zaoutis T, Coffin S. "Assessment of hand hygiene resources and practices at the 2 children's hospitals in Greece." The Pediatric infectious disease journal 33, no. 10 (2014): e247-e251. doi: 10.1097/INF.0000000000000376.
Last Updated: 28 January 2022