Advancing Health and Health Care through Scholarship and Action
National Clinician Scholars Program at University of Pennsylvania
The National Clinician Scholars Program (NCSP) aims to offer unparalleled training for clinicians as change agents driving policy-relevant research and partnerships to improve health and health care. The goal of the program is to cultivate health equity, eliminate health disparities, invent new models of care, and achieve higher quality health care at lower cost by training nurse and physician researchers who work as leaders and collaborators embedded in communities, healthcare systems, government, foundations, and think tanks in the United States and around the world.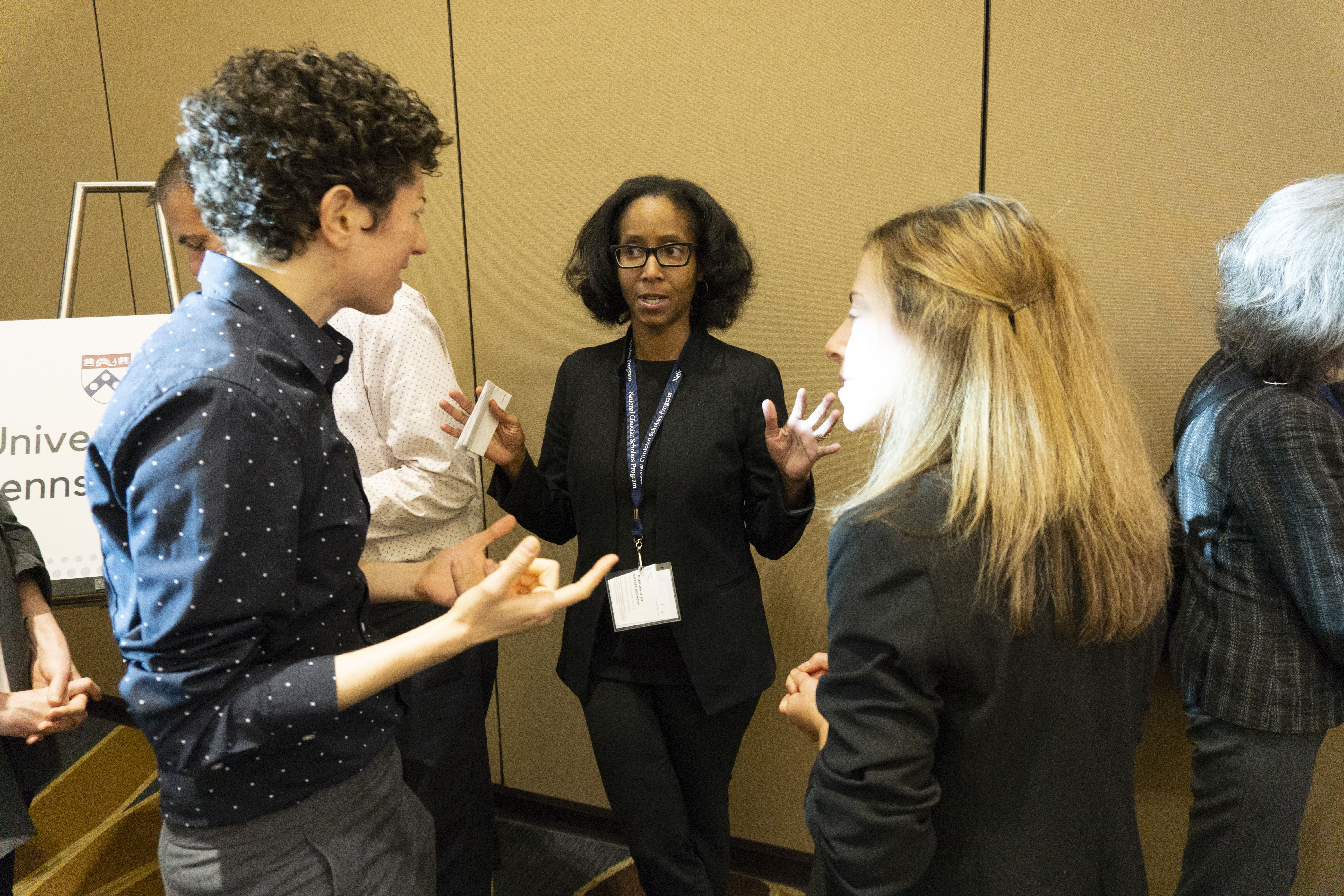 Associate Director Alison Buttenheim featured in NYTimes on the Anti-Vaccination Movement
"… most people are notoriously poor at assessing risk, say experts in medical decision-making.
Many stumble on omission bias: 'We would rather not do something and have something bad happen, than do something and have something bad happen," explained Alison M. Buttenheim, an associate professor of nursing and health policy at the University of Pennsylvania School of Nursing.
People are flummoxed by numerical risk. "We pay more attention to numerators, such as '16 adverse events,' than we do to denominators, such as 'per million vaccine doses,' Dr. Buttenheim said" Read more here.
Events
PCORI Grant Reauthorization




July 2019


Penn CSP alumnus Mark Neuman's research was spotlighted in proceedings to reauthorize patient-centered outcomes research institute (PCORI) grant.

Penn NCSP Co-Director Raina Merchant named National Academy of Medicine Emerging Leader




May 2019


The National Academy of Medicine selected Penn Medicine's Raina Merchant as a member of its newest class of Emerging Leaders of Health and Medicine Scholars. "These extraordinary individuals represent the next generation of leading scientists, health care providers, public health professionals, and policymakers, who are poised to shape the future...," NAM president Victor J. Dzau said of Merchant and her fellow Emerging Leaders.
© The Trustees of the University of Pennsylvania | Site best viewed in a supported browser. | Report Accessibility Issues and Get Help | Privacy Policy | Site Design: DART Web Team.