Welcome!
The 2020 SUPERS program will run from June 1st, 2020 to August 7th, 2020.
SUPERS@PENN is a ten week summer research program hosted by the Department of Radiation Oncology at the Perelman School of Medicine (PSOM) at the University of Pennsylvania. The program has been funded by the NCI since 2010 and the PSOM has provided additional support since 2015.
The primary goal of the program is to provide talented and motivated undergraduates with an individualized science-based learning curriculum. The core component of the program is the a hypothesis-driven laboratory research experience. Students are paired with faculty mentors from the Departments of Radiation Oncology (Biology and Physics), Radiology (Imaging) or who are members of the Radiobiology and Imaging Program of the Abramson Cancer Center (Engineering, Chemistry, Pharmacology, etc.). This large pool of mentors allows us to place each student into a research laboratory based on their academic major and general research interests. In addition to their research project, students participate in didactic course that provides them with a foundation in cancer biology, radiation biology, radiation physics and math, and cancer imaging.
SUPERS is the ideal opportunity to find out whether graduate school and a career in the biomedical research is right for you, Accepted students spend ten weeks on campus at the University of Pennsylvania in Philadelphia, PA. Science, Math and Engineering majors with a GPA of 3.2 or higher at an accredited U.S. College or University are eligible to apply. Applications are accepted for the summer following your Sophomore or Junior year. Applications from exemplary Freshman candidates will also be considered. Letters of recommendation from two faculty members who can attest to the student's work ethic and genuine interest in pursuing post graduate studies leading to a career in research are required.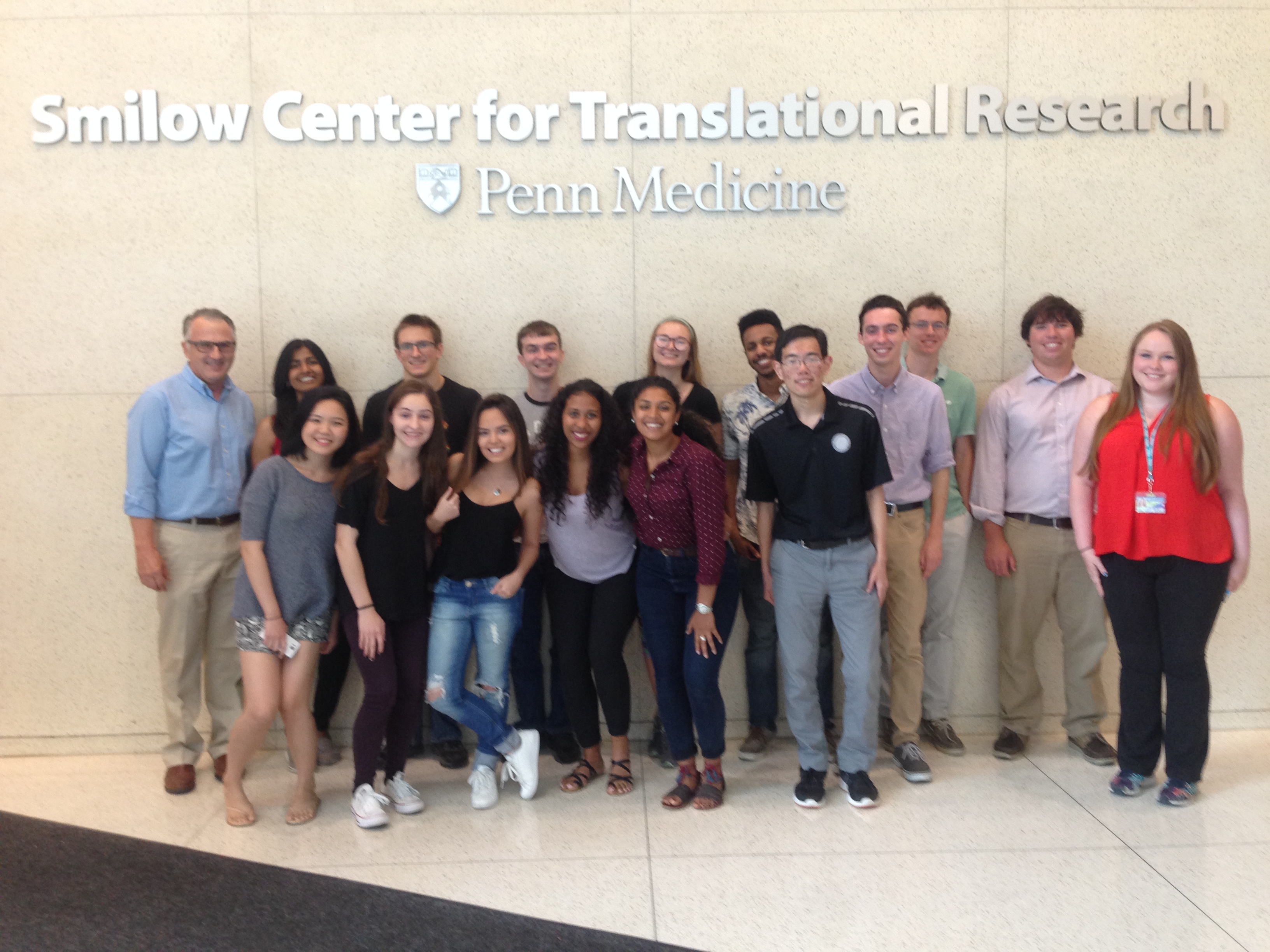 What is being said about the SUPERS program:
I am particularly encouraged by the emphasis that SUPERS has placed on recruiting a diverse community of student scholars. Overcoming the underrepresentation of minority, female, underprivileged and disabled students in biomedical graduate programs is a very important goal that we share.
Dr. Louise Hainline, Program Director, NIH MARC and MBRS RISE programs Brooklyn College, CUNY
I am delighted to hear that the comprehensive recruitment plan that SUPERS developed succeeded and more impressively exceeded its goals in recruiting women and minority students, as well as students faced with physical and financial challenges.
Dr. Natalie Batmanian, Office for the Promotion of Women in Science Engineering and Math Rutgers University
© The Trustees of the University of Pennsylvania | Site best viewed in a supported browser. | Report Accessibility Issues and Get Help | Site Design: PMACS Web Team.