FAQ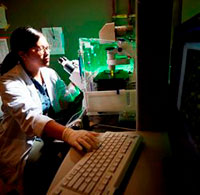 Q: Who should apply?
A: If you're interested in learning about the biological/physical sciences as related to radiation-research and have a GPA>3.2, there is no better place to experience the excitement of scientific discovery and innovation than the University of Pennsylvania, Perelman School of Medicine. After your sophomore or junior year in college is an ideal time to determine how biomedical research could play a part in your future.
Q: I am interested in your program but have already graduated college, may I apply?
A: Our program is for current undergraduate students who have just completed their sophomore or junior years only. If you have graduated already, we are unable to accept you into the program.
Q: Can international students apply?
A: Yes. However, you must already be enrolled in a U.S. university, have all your current paperwork, and funding for travel is only allowed within the U.S. All students must have a U.S Social Security Card. Students who are not U.S. citizens must provide a valid I-20 and EAD card (form I-767). Please go to https://www.uscis.gov/ for more information.
Q: May I participate in the program as a volunteer?
A: We cannot accept volunteers.
Q: Can I apply via e-mail?
A: Electronic application submissions are encouraged. Please ensure that all submitted documents are in Word (.doc) or PDF format. Letters of recommendation are acceptable only if received directly from that person's email address.
Q: How many letters of recommendation do I need?
A: Two letters are required and must be from a faculty member in your field of study.
Q: How will I know when my application has been received in its entirety?
A: You will receive an e-mail confirmation once your application has completely arrived. Contact supers@pennmedicine.upenn.edu for inquiries regarding the status of your application.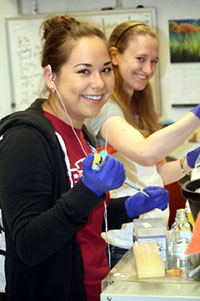 Q: Can I choose my mentor/project/lab?
A: We will do our best to match each student with a lab that most closely aligns with his or her area of interest. If you have specific mentor in mind, you should add this to your application.
Q: Do I need to locate my own housing?
A: No, you will be given a room in a dorm located on campus.
Q: Are meals included in the program?
A: Meals are not included. However, there are times when the program provides food.
Q: Is this a paid internship?
A: There is around a $4,000 stipend that will be paid to you. Please note that this income is applicable to any taxes.
Q: What about recreational activities?
A: Students can access the Department of Recreations Facilities for a fee for the duration of the program. This includes access to both Gyms on campus, the pool and tennis facilities. Other recreational activities may be available for a nominal cost per outing.