Alumni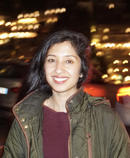 Anushua (Shua) Bhattacharya
Shua Bhattacharya was a CRC in Dr. Timko's lab from the Fall of 2017 to Spring 2020. As CRC, Shua's primary focus was the ongoing fMRI Brain study on adolescents with anorexia. Prior to starting her position in Dr. Timko's lab, Shua was a clinical research assistant at the Center for Autism Research (CAR) at CHOP under the supervision of Dr. John Herrington. She is a 2016 graduate of Columbia University in New York City with a B.A. in Biology and a current medical student at Emory School of Medicine in Atlanta, Georgia.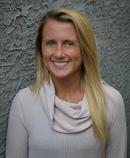 Natalie Onopchenko
Natalie is a Junior Recreational Therapy Major at Temple University. She has learned that she is very interested in working with individuals with severe mental health diagnoses and is currently an intern at a mental health/ drug recovery center during the school year. Natalie's long term goal is to become a medical sales device representative. Outside of the lab, Natalie likes to exercise and she is heavily into long distance running.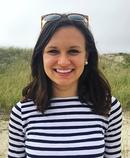 Courtney Breiner
Courtney graduated magna cum laude from Boston University in May 2018 with her BA in Psychology. She is continuing her education at the University of Albany, SUNY, as a doctoral candidate in clinical psychology under the mentorship of Dr. Drew Anderson. Her research interests include early intervention programs and novel treatments for restrictive eating disorders. While at CHOP during the summer of 2017, she worked with Dr. Timko on her cognitive-remediation therapy study, recruiting and assessing patients. This experience solidified her desire to continue in the eating disorders field, and she hopes to return to CHOP one day. Currently, Courtney is a PhD candidate in clinical psychology at University of Albany.
Aishu Sritharan
Aishu Sritharan is an undergraduate junior at Dartmouth College studying human biology and psychology. She is especially interested in the effects of environmental factors on child mental health. After graduation, she hopes to eventually pursue a Ph.D. in clinical psychology and would like to work specifically with child and adolescent populations. In her free time, Aishu enjoys reading novels, running outside, and baking.
Tara Mills
Tara Mills is a current senior at University of Pennsylvania studying Philosophy, Politics and Economics as well as a gymnast for the UPenn Gymnastics team. She spent a summer with the Timko Research Group becoming very familiar with Quality Improvement data collection and the Epic charts. When Tara is not in class or landing flips on the balance beam, you can find her outside or hanging out with friends.
Grace Simmons
Grace Simmons is the author of two young adult novels (entitled Unexpected and Released) and a freshman at Princeton University concentrating in Neuroscience and pursuing a certificate in Global Health. After graduation, her long term goals are to become a physician and venture abroad with the hope of addressing health inequity in her home country Ghana, the US, and the rest of the world. In her free time, she dabbles in poetry, collects words that have no direct English translations, and is a Jazz vocalist.
Nick Dennis
Nick Dennis is a senior at Colgate university majoring in behavioral neuroscience. His main research interests include developmental pediatric neuroscience, psychophysiology, traumatic stress and reward circuitry. After graduation, he plans to pursue a PhD in Clinical Psychology. Currently, Nick is at Yale University working in Dr. BJ Casey's research team. When he has free time, Nick's two favorite activities are following soccer and snowboarding.
Danielle Sands
Currently, Danielle Sands is a clinical research coordinator at PolicyLab and the Center for Pediatric Clinical Effectiveness (CPCE) at the Children's Hospital of Philadelphia (CHOP) working on multiple studies that evaluate the effects of digital versus standard book reading, dialogic behaviors and reading comprehension in infants, home reading environments, and early reading practices.
Previously, she worked with Dr. Alix Timko in the Eating Disorder Assessment and Treatment Program in the Department of Child and Adolescent Psychiatry and Behavioral Sciences at Children's Hospital of Philadelphia (CHOP). Specifically, she worked on the Cognitive Remediation Therapy (CRT) and fMRI studies assessing therapeutic strategies and working directly with patients suffering from Anorexia Nervosa and Avoidant Restrictive Food Intake Disorder.
Ms. Sands holds an MPH from La Salle University, and a BS in Biobehavioral Health from Pennsylvania State University.
Assessment Supervisors
Jessie Schulman
Jessie Schulman is a doctoral student in Clinical Psychology at La Salle University. She completed her undergraduate studies at The University of Arizona. Jessie's interests are in pediatric psychology helping children/adolescents and their families cope with chronic medical conditions such as eating disorders and other weight/eating related difficulties. Her long term goal is to become a pediatric psychologist, specifically working as a consultation/liaison psychologist. After her time in the Timko Research Group, Jessie went on to Mount Washington Pediatric Hospital for her internship.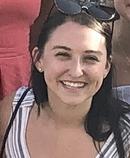 Shannon Walsh
Shannon Walsh received her Bachelor of Science degree in Neuroscience and Bachelor of Arts degree in Psychology from the University of Delaware in 2015 as well as a Master of Arts degree in Clinical Psychology at La Salle University in 2018. She is currently continuing on towards her doctoral degree in Clinical Psychology. Shannon has broad experience in neuropsychological training, assessment, and interpretation and clinical experience under the therapeutic orientations of Cognitive Behavioral Therapy, Dialectical Behavioral Therapy, and Acceptance and Commitment Based Therapy. Her specific area of interest is adolescent and young adult populations with eating disorder symptoms and general behavioral medicine.
Research Rotations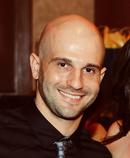 Levi DeFilipp
Levi DeFilipp graduated Binghamton University with a BS in Integrative Neuroscience and is currently enrolled in the clinical psychology doctoral program at Nova Southeastern University. He specializes in pediatric health psychology and is completing his internship at Boston Children's Hospital.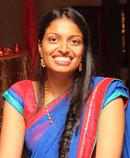 Aishwarya Rajagopalan
Aishwarya Rajagopalan DO, MHS is a psychiatry resident with Harvard Medical School and VA Boston Healthcare System whose interests include adolescent/transition age youth and behavioral health, women's mental health, and social justice as it applies to behavioral and public health. Her work with the Timko Lab started with a research elective in medical school, stimulating an interest in feeding and eating disorders, particularly in the classification of the severity of these diseases.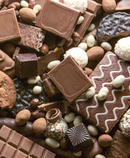 Prior Alumni
Arielle Pearlman (Research Assistant at University of the Health Sciences)
Devin Kirby
Ella Damstra (senior at Johns Hopkins University)
Laura Hollahan (PsyD student at LaSalle University)
Jessica Harpel (Geisinger Hospital)
Anne Claire Grammer (Washington University)
Maureen Lelle (Clinical Research Assistant at CHOP)
Catherine Wagner (Master's Student at Philadelphia College of Osteopathic Medicine)
Elizabeth Parks
Paurav Patel
Jenny Liu (Senior at University of Pennsylvania)