Collaborators
Dr. Rebecka Peebles, MD
Dr. Peebles is an assistant professor in the Division of Adolescent Medicine at The Children's Hospital of Philadelphia and the University of Pennsylvania School of Medicine. Prior to joining CHOP, she was an instructor at Stanford University School of Medicine's Division of Adolescent Medicine, Department of Pediatrics, and was primarily involved with the Eating Disorders Program and the Center for Healthy Weight at the Lucile Packard Children's Hospital. Dr. Peebles' research interests focus on the health outcomes of disordered eating in adolescents of diverse weight ranges, and how the Internet can be used as a vector to both help and harm young people as they try to approach a healthy weight. Her most recent work has been funded by the American Heart Association.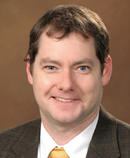 Dr. John Herrington, PhD
Dr. Herrington is an Assistant Professor in the Department of Child Psychiatry and Behavioral Science at the Perelman School of Medicine. Dr. Herrington joined CHOP's Center for Autism Research (CAR) in 2008, and is the Associate Director of CAR's Developmental Neuroimaging Program. His work concentrates on social and emotional information processes among children with autism spectrum disorder (ASD), with a particular emphasis on the co-occurrence of anxiety disorders in ASD. His research examines the problem of anxiety in ASD across multiple levels of analysis, from neurobiological systems to diagnostic assessment. He recently completed one of the largest studies to date implementing formal diagnostic assessment of anxiety disorders in children with ASD. While a graduate student at the University of Illinois and postdoctoral fellow at the Yale Child Study Center, Dr. Herrington received multiple NIH fellowships in developmental neurobiology, cognitive psychophysiology and statistical methods. He is also a practicing clinical psychologist using psychotherapy to treat anxiety disorders among children with developmental and intellectual disabilities.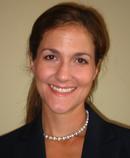 Dr. Julia Hormes, PhD
Dr. Hormes is a clinical and health psychologist and the director of the Health Behaviors Laboratory at the University at Albany. Dr. Hormes' research interests include (1) the psychology of human food choice, with a focus on the study of food addiction, food cravings (in particular during the perimenstrum, pregnancy and migraine prodrome), and food avoidance (e.g., of meat and other animal products), (2) interventions targeting diet and nutrition, and (3) non-substance/behavioral addictions, e.g., to online social networking and video game uses. Dr. Hormes is a licensed psychologist in New York State and her clinical interests are in addiction, HIV/AIDS, psycho-oncology, eating disorders, and obesity. Dr. Hormes holds a B.A. in psychology from Princeton University and a Ph.D. in clinical psychology from the University of Pennsylvania, where she worked with her graduate advisor Dr. Paul Rozin. She completed her clinical internship at the University of Mississippi Medical Center in Jackson, MS and continued on to a postdoctoral position at the NIAAA-funded Comprehensive Alcohol Research Center at Louisiana State University Health Sciences Center in New Orleans, LA. Dr. Hormes joined the clinical faculty at the University at Albany in 2012.
Lab Website: https://healthbehaviors.weebly.com/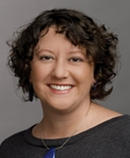 Dr. Kathleen Kara Fitzpatrick, PhD, FAED
Dr. Fitzpatrick is a licensed psychologist working with children, adolescents, adults and families and has special training working with anxiety, depression, and eating disorders. Prior to her time in private practice, Dr. Fitzpatrick was an academic researcher at Stanford University LPCH's Eating Disorders and Bariatric Surgery Clinics in the Department of Psychiatry. Her research focused on clinical treatment evaluations for eating disorders, including treatment development, training, and dissemination as well as neuropsychological functioning associated with eating disorders, malnourishment, and changes in weight. Dr. Fitzpatrick holds a PhD in Clinical Psychology from The Ohio State University and completed her Post-Doctoral Fellowship at Stanford University School of Medicine.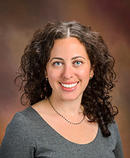 Dr. Lindsey Albenberg, DO
Dr. Albenberg is an attending physician in the Division of Gastroenterology, Hepatology and Nutrition, an Assistant Professor of Pediatrics at Perelman School of Medicine at University of Pennsylvania and a member of the research team in the Center for Pediatric Inflammatory Bowel Disease at Children's Hospital of Philadelphia. Her research expertise include Inflammatory bowel disease in adolescents and its transition into adulthood and enteral nutritional therapy for Crohn's disease. Dr. Albenberg completed her medical training at Kansas City University of Medicine and Biosciences, her residency at University of Missouri School of Medicine/Children's Mercy Hospitals & Clinics, and her fellowship in Pediatric Gastroenterology (Co-chief Fellow) at Children's Hospital of Philadelphia.
Dr. Lucy Serpell, PhD, DClinPsy
Dr. Serpell is a clinical psychologist at the University College London and leads the Eating Disorders Research Group in the Department of Clinical, Educational and Health.. Dr. Serpell's research interests are focused on eating disorders, restrictive eating and dieting in children, adolescents and adults. Dr. Serpell conducts research into the neuropsychology of perseverative behavior/thinking in anorexia nervosa and in fasting states such as 5:2 dieters. This research aims to discover what impact food restriction may have on neurocognitive processing. She has an interest in improving outcomes for eating disorders and collaborates on treatment trials into psychological therapies for eating disorders to help develop better treatments. More recently, Dr. Serpell has begun collaborating on research into the links between anorexia nervosa and autism. Individuals with anorexia nervosa have an increased risk of having comorbid diagnosis of autism. Her research aims to understand more about how anorexia nervosa presents in women with autism and how treatment may be adapted. Dr. Serpell received her BA in Psychology and Philosophy from University of Oxford and her PhD and Doctorate in Clinical Psychology in Psychological Approaches to Health from University of London.
Lab website: https://www.ucl.ac.uk/pals/research/clinical-educational-and-health-psychology/research-groups/eating-disorders-research-group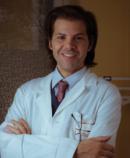 Dr. Antonios Dakanalis, MD, PsyD, PhD
Dr. Dakanalis is an Adjunct Senior Researcher and Contract Professor of Experimental and Clinical Psychopathology at the Department of Translational Medicine, Medical School, University of Milano-Bicocca, Italy. He is also Didactic Coordinator & Scientific Co-director for the Executive Master "Diagnosis and multidisciplinary treatment of Eating Disorders". Dr. Dakanalis' work underpins the very first neuropsychological model of bodily self-objectification and its role in the development and maintenance process of eating disorder psychopathology and the very first application of body swapping illusion as a tool for modifying our (distorted) memory of the body in a controlled way. He has conducted several empirical investigations with large clinical populations highlighting the role of multidimensional body image in the maintenance process of eating pathology and the need for additional interventions to improve the effectiveness of existing evidence-based interventions, as well as various longitudinal studies on unhealthy weight-control behaviors used to counter distorted body representation as potential antecedents of eating and weight disorders.