Center Scientists
To read brainSTIM's 'Center Highlight' featuring Center Scientist Nicholas Balderston PhD, click here.
Center Highlight: Nicholas Balderston, PhD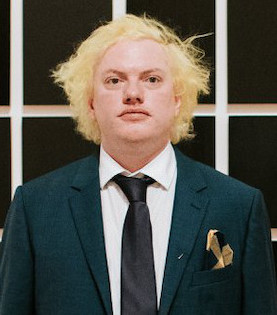 Every month, the brainSTIM Center likes to spotlight the exciting work and research going on in the labs and practices of our faculty steering committee, center scientists, and affiliated faculty members. This month's highlight features Center Scientist Nicholas Balderston, PhD.
Nicholas Balderston, PhD, is an experimental psychologist with a focus in anxiety. He is a Research Assistant Professor of Psychiatry at the University of Pennsylvania, and is also an Investigator at the University of Pennsylvania's Center for Neuromodulation in Depression & Stress. In his research, Dr. Balderston uses psychophysiology, neuroimaging, and TMS to study how the brain shapes behavior.
Dr. Balderston first became interested in neuroscience during his first brain behavior class while pursuing his BA in Psychology at the University of West Florida. Dr. Balderston's interest was sparked by the class' explorations into how perception and consciousness shape our everyday experience from a neuroscience perspective. Following his undergrad, Dr. Balderston went on to acquire his MS in Experimental Psychology and his PhD in Experimental Psychiatry & Neuroscience from the University of Wisconsin - Milwaukee. Throughout his graduate training and postgraduate training, Dr. Balderston cultivated his existing interests in the objective measures of behavior.
Over the course of his career, Dr. Balderston has used psychophysiology and neuroimaging to determine how the brain contributes to behavior, with a focus on the brain's arousal during threat. His primary research focuses mostly on the examination of the mechanism in the brain that makes people anxious. As he continued his research into brain-behavior connections, Dr. Balderston determined that he needed to experimentally manipulate brain responses to test his existing hypotheses.
This determination is what led him to explore the use of transcranial magnetic stimulation (TMS) in the research and treatment of anxiety. Currently, Dr. Balderston is developing methods to increase the accuracy of TMS targeting. He also a paper in press at Neuropsychopharmacology that correlates depression symptoms with functional connectivity and attempts to identify the most efficient targets for decreasing symptoms.
Additionally, Dr. Balderston is conducting a current research effort to examine the effect of continuous theta burst stimulation (cTBS) to the right d1PFC on anxiety expression during unpredictable threat, and is also starting a new study which uses similar methods to target the parietal cortex.
When looking to the future, Dr. Balderston would like to create a two-prong research program in his lab that utilizes psychophysiology, fMRI, and TMS to develop novel ideas about anxiety, behavior, and the brain itself, as well as conducting higher impact clinical trials which would use TMS to reduce anxiety in patients. Overall, Dr. Balderston would not only like to see improvements in the use of TMS in his lab, but would like to collaborate across the University to eventually establish general principles regarding how TMS changes brain connectivity, and design treatments accordingly.
In addition to his current studies, Dr. Balderston frequently collaborates with his fellow CNDS faculty members Yvette Sheline, MD, and Desmond Oathes, PhD, who are also noted members of the brainSTIM family. He expresses an interest in collaborating with brainSTIM faculty steering committee members and his fellow center scientists, specifically with respect to e-field modeling.
To learn more about Dr. Balderston and his work with the CNDS, click here.
To get updates about the CNDS' ongoing speaker series, click here.