Penn Brain Science, Translation, Innovation, and Modulation Center
Welcome
The Penn Brain Science, Translation, Innovation, and Modulation (brainSTIM) Center brings together a team of leading neuroscientists, neurologists, psychiatrists, psychologists, and engineers the University of Pennsylvania who use groundbreaking neuromodulation techniques to research, repair, and enhance human brain function. In order to accomplish this goal, the brainSTIM Center has created a framework for cooperation that cuts across departmental and institutional boundaries. The center promotes intellectually rewarding, productive, and novel scientific collaborations in the field of neuromodulation by leveraging critical skills and resources, creating unique opportunities for growth, innovation, and sustainability for neuromodulation research.
The Latest at brainSTIM
brainSTIM Director Roy Hamilton, MD, MS sits down with host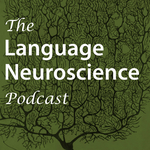 Stephen M. Wilson of the Language Neuroscience Podcast to discuss his work in transcranial magnetic stimulation (TMS), transcranial direct current stimulation (tDCS), and the application of such neuromodulatory techniques to enhance recovery in patients suffering from aphasia. Click below to listen to the full podcast episode.
More From Twitter
@PennbrainSTIM

Saturday, July 17, 2021

@PennbrainSTIM

Wednesday, July 14, 2021

@PennbrainSTIM

Wednesday, July 14, 2021

HAPPENING NOW: Watch the CNDS' latest segment in their "The Neuromodulation and Neuroimaging Relevant to Affective Disorders Speaker Series", which will feature Robin Cash, PhD. Follow @DesmondOathes for updates and for the link to watch!
Perelman School of Medicine Events