Welcome to the Penn Cardiac Electrophysiology Program!
Leading the Way in Cardiac Arrhythmia Care and Research
Penn EP has been at the forefront of electrophysiology research and clinical care for decades, providing groundbreaking and life-changing treatment to patients both in Philadelphia and around the globe. Our elite team of physicians and scientists continues to carry forward this mindset of innovation today.
Penn was the cradle of electrophysiology in the 1970s. Decades later, the Penn EP team has continued to lead the field through the transition from surgical-based treatment to catheter-based curative ablation procedures aimed at eliminating atrial and ventricular arrhythmias while also lowering risk. Patients from all over the world come to Penn for ablation procedures that have failed at other institutions. Penn EP faculty organize the most important international scientific meetings related to the diagnosis and treatment of ventricular arrhythmias with device therapy and ablation. The Penn EP faculty are the recipients of many Teaching and Scientific Achievement Awards and frequently assume center stage at influential international symposia to educate the EP community.
Today, 18 faculty members and a team of nearly 100 expert fellows, advanced practitioners, EP laboratory staff, and administrative professionals are the core of the Penn EP team at the Hospital of the University of Pennsylvania. This skilled, well-recognized, and compassionate group work tirelessly to advance the clinical, academic, and research missions of our world-class program.
Our Mission
Our diverse team continues to embody this mindset of innovation today and work collaboratively to advance scientific discovery, clinical innovation, and education with the same ambitious goals established by the original Penn pioneers in Cardiac Electrophysiology:
Continuous engagement in the pursuit of new knowledge, technology, and therapies for all cardiac arrhythmias
Ensure clinical excellence so every patient has access to the latest developments in the field
Share discoveries through scientific publications and conferences to benefit patients worldwide
Educate, train, and mentor the next generation of clinicians and academic leaders
Welcome from the Director
I am always proud to share the important advances and breakthrough innovations that our physicians and scientists are creating. Penn has led the way in Electrophysiology research and innovation from the very start. Penn played a historic role in transforming what was once an area of obscure research investigation to a new clinical speciality. We recognize every day how necessary this continued progress is, what it means to our patients and their families, and the many lives saved through medical advances pioneered by the Penn electrophysiology team. There is still more work to be done and more medical breakthroughs and further therapeutic advancements are within our grasp. Our goal is to continue to focus on advancing the field forward through the development of novel techniques and treatment strategies that can be rapidly implemented into clinical practice to benefit our patients right now.
I encourage you to explore our website and learn more about the Penn Cardiac Electrophysiology Program and our world-class Faculty!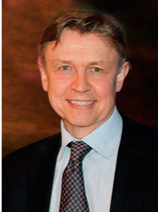 Francis E. Marchlinski, MD
Director, Cardiac Electrophysiology
University of Pennsylvania Health System
Richard T. and Angela Clark Distinguished Professor
University of Pennsylvania Perelman School of Medicine