Translational Laboratory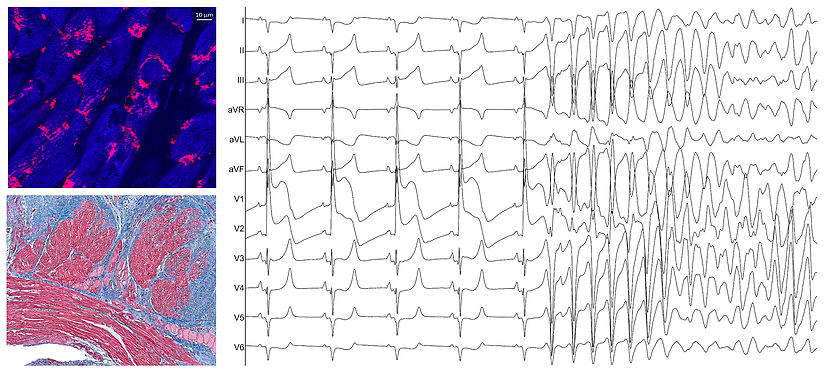 Led by Dr. Cory Tschabrunn, the recently established Electrophysiology Translational Research Lab at Penn Medicine serves as an enormous asset to our ability to continue improving EP treatments and options for our patients at an impressive pace without having to rely on outside partnerships to advance our work. The lab allows us to quickly test the latest ideas, fostering an atmosphere of constant discovery. As the experimental lab grows, the EP team will see quicker turnaround from novel ideas into successful patient treatment options. Our group has significant experience in the development of large animal models, evaluation/testing of new EP technologies, and GLP studies for FDA submission.
​Translational Research Program Goals
Create and catalyze "bench to bedside" investigation in cardiac electrophysiology
Increase the understanding of complex arrhythmia mechanisms and physiology
Create novel diagnostic and therapeutic techniques and technologies to improve the care of patients with cardiac arrhythmias
Perform good laboratory practice (GLP) studies on-site in order to expedite regulatory submission of new medical devices
Develop unique proctoring and training experiences for visiting physicians utilizing both the clinical and experimental EP laboratories
The Translational EP laboratory is located within the Smilow Center for Translational Research on the Hospital of the University of Pennsylvania's main campus. We have access to a wide array of equipment, imaging modalities, and international expert collaborators in radiology, bioengineering, cardiac surgery, veterinary medicine, and healthcare delivery innovation across the Penn community.
These resources paired with our highly productive clinical program at Penn are extremely valuable as we seek to develop meaningful academic and industry collaborations to better define the pathophysiology associated with complex arrhythmias and develop new therapeutics for their improved treatment.
Please contact Dr. Tschabrunn (cory.tschabrunn@uphs.upenn.edu) if you are interested in learning more about the Penn Translational Electrophysiology Research and Innovation Program.