Jonathan A. Epstein, MD
---
William Wikoff Smith Professor
Executive Vice Dean and Chief Scientific Officer,
Perelman School of Medicine at the University of Pennsylvania
Senior Vice President and Chief Scientific Officer,
University of Pennsylvania Health System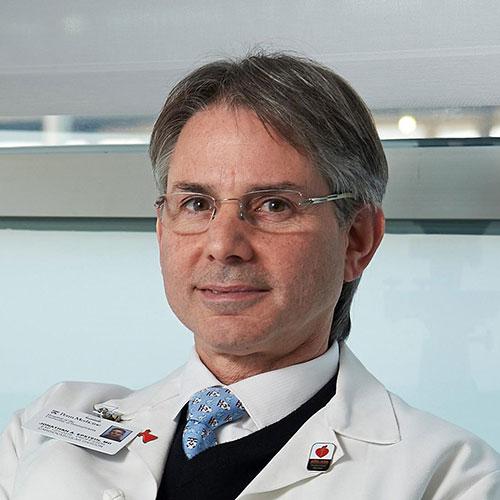 Dr. Epstein graduated from Harvard College in 1983, Harvard Medical School in 1988 and completed his Residency and Fellowship in Medicine and Cardiology at the Brigham and Women's Hospital, where he also completed an HHMI Postdoctoral Fellowship in Genetics. In 1996 he accepted a position as Assistant Professor of Medicine in the Division of Cardiology at the University of Pennsylvania. From 2006-2015, he served as Chairman of the Department of Cell and Developmental Biology and Scientific Director of the Penn Cardiovascular Institute. He is currently the William Wikoff Smith Professor, Executive Vice Dean and Chief Scientific Officer at the Perelman School of Medicine at the University of Pennsylvania.
Dr. Epstein has been the recipient of numerous awards, including the Sir William Osler Young Investigator Award from the Interurban Clinical Club (2001) and the Outstanding Investigator Award from the American Federation for Medical Research (2006). He is a member of the American Academy of Arts and Sciences, American Association of Physicians, Past President of the Interurban Clinical Club, Past President of the American Society for Clinical Investigation and a member of the National Academy of Medicine (previously the Institute of Medicine). He serves on several editorial boards, and is a past Deputy Editor of the Journal of Clinical Investigation. He is a member of the NIH Council of Councils and the NIH Precision Medicine Initiative Cohort Program Advisory Committee. Dr. Epstein was a founding co-director of the Penn Institute for Regenerative Medicine in 2007.
Dr. Epstein's research has focused on the molecular mechanisms of cardiovascular development and implications for understanding and treating human disease. His group has been at the forefront of utilizing animal models of congenital heart disease to determine genetic and molecular pathways required for cardiac morphogenesis, with implications for pediatric and adult cardiovascular disease. Stem cell, angiogenesis and epigenetic studies have had direct implications for the development of new therapeutic agents for heart failure and myocardial infarction.