Robert H. Vonderheide, MD, DPhil
Robert H. Vonderheide, MD, DPhil
---
Director, Abramson Cancer Center of the University of Pennsylvania
Vice Dean for Cancer Programs, PSOM
Vice President for Cancer Programs, UPHS
John H. Glick, MD, Abramson Cancer Center's Director Professor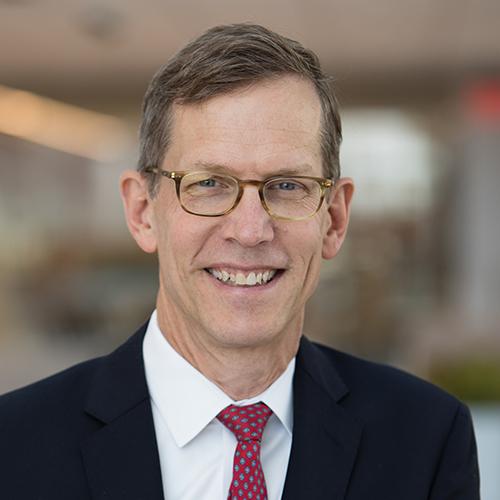 Robert H. Vonderheide, MD, DPhil, is the Director of the Abramson Cancer Center of the University of Pennsylvania and the John H. Glick, MD, Abramson Cancer Center's Director Professor in the Perelman School of Medicine. He is Vice Dean for Cancer Programs at PSOM and Vice President of Cancer Programs for the University of Pennsylvania Health System. He serves as Lead Physician for the Cancer Service Line of the Health System.
Dr. Vonderheide graduated from the University of Notre Dame (Chemical Engineering) and obtained his DPhil in immunology from Oxford University as a Rhodes Scholar. He graduated from Harvard Medical School and completed a residency in Internal Medicine at the Massachusetts General and a fellowship in medical oncology at the Dana Farber. As an NIH-funded investigator at Penn Medicine, Dr. Vonderheide directs a research team focused on cancer immunology and immunotherapy. He has published more than 160 peer-reviewed manuscripts with senior-author papers in high-impact journals such as Science, Nature, Cancer Cell, and the New England Journal of Medicine. He is well-known for deciphering the immune mechanisms of CD40 activation in cancer and directing clinical trials of novel immunotherapy.
Nationally, Dr. Vonderheide is a member of the National Cancer Institute Board of Scientific Advisers, the National Comprehensive Cancer Network Board of Directors, and serves as Deputy Editor of Cancer Immunology Research. He is an elected member of the American Society of Clinical Investigation (serving on the ASCI council from 2014-2017) and American Association of Physicians.
As Vice Dean for Cancer Programs, Dr. Vonderheide is responsible for setting the vision for the Cancer Center, securing funding and resources, facilitating team-based transdisciplinary research, and decision-making on scientific policy, strategic directions, and investments. He oversees Abramson Cancer Center's Research Programs and Shared Resources, and the Cancer Center's systems for Clinical Protocol and Data Management, Community Outreach and Engagement, Cancer Education and Training, and Administration.