Promotion of Lisa M. Bellini, MD
Promotion of Lisa M. Bellini, MD
---
April 2, 2019
To:Faculty and Staff
From:J. Larry Jameson, MD, PhD
---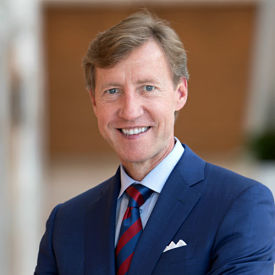 I am pleased to announce the promotion of Lisa M. Bellini, MD, to Senior Vice Dean for Academic Affairs.
In this role, Dr. Bellini will assume new responsibilities for oversight of Clinical Department reviews and evaluation, leadership searches and onboarding, and serve as the Co-Director of the Wharton-Penn Medicine Executive Education Initiative – functions formerly led by the Vice Dean for Strategic Initiatives, Caryn Lerman, PhD, who departed earlier this month.
Dr. Bellini's assumption of these responsibilities builds on her exceptional service to the Perelman School of Medicine as Vice Dean for Academic Affairs and before that as Vice Dean for Faculty Affairs. Since joining our faculty in 1996, Dr. Bellini has served in many important roles within Penn Medicine, including Associate Dean for GME for UPHS, and her current position as Vice Chair of Education and Inpatient Services for the Department of Medicine
Dr. Bellini will continue to have oversight for faculty affairs, faculty development, wellness, and professionalism. In addition, Dr. Bellini will continue to oversee the strategic partnership between Penn Medicine and the VA.
In each of these roles, Dr. Bellini has demonstrated outstanding leadership on behalf of the faculty. I look forward to working with her in this expanded role.
Please join me in congratulating Dr. Bellini on this well-deserved promotion.