Encouraging You to Vote
---
September 25, 2020
Dear PSOM Colleagues:
As the election approaches, I encourage everyone to exercise their right to vote. The COVID-19 pandemic may make in-person voting difficult. I'm pleased to share the information below from VotER, a national, non-partisan non-profit that aims to help people register to vote and request mail-in ballots so they can vote safely this election.
For information on registration and on mail-in voting visit http://vot-er.org/penn or text VOTE PENN to 34444. Don't delay, the Pennsylvania voter registration deadline is October 19, 2020. You can also use the link and phone number to register and/or request a mail-in ballot for other states as well. I encourage all to participate in this important civic duty.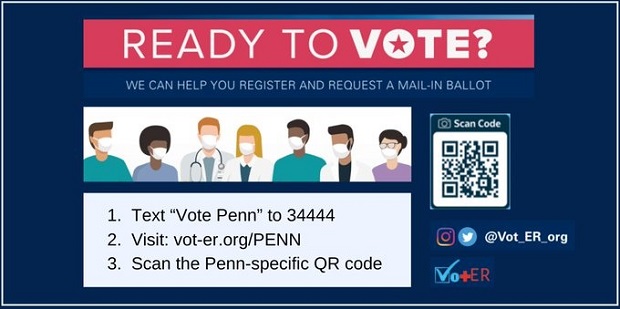 J. Larry Jameson, MD, PhD