Fully3D Meeting App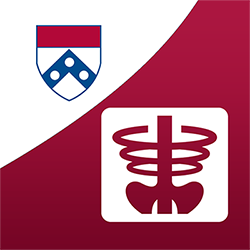 Fully3D 2019 will feature its own meeting app! The app will be available for download on May 24. To download the meeting app, please follow the below instructions:
Navigate to either the App Store or Google Play on your device
Search "Penn Radiology" in your search bar and click "Search"
Download the app
After the download is complete, click "Open"
Great! Now that you've downloaded the app, please log-in to view all of our available features:
Enter the event password provided to you via email by Penn Radiology CME. Then click "Open"
Follow the log-in prompts by entering your first and last name. Then click "Next"
The next screen will require you to enter a verification code that will be sent to your email on file. Navigate to your inbox and enter the code from the email in the app. Then click "Verify"
Enter in any additional information that you would like to appear in your attendee profile, or click "Skip" and complete at a later time. Once complete, click "Log In"
© The Trustees of the University of Pennsylvania | Site best viewed in a supported browser. | Report Accessibility Issues and Get Help | Site Design: PMACS Web Team.