Our Team
Come join us! We do modern RNA enzymology and sex-specific RNA biology! We have a room for everyone!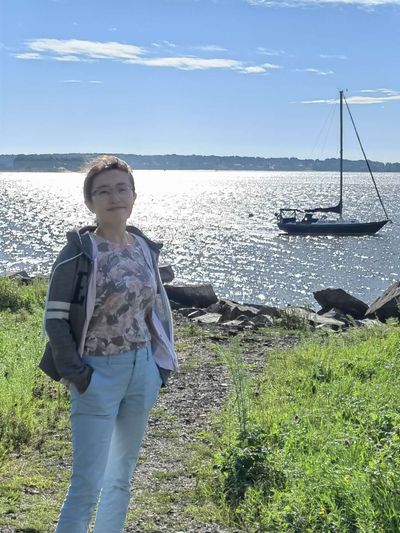 Kathy Fange Liu, Ph.D. Principal Investigator
Assistant Professor, Department of Biochemistry and Biophysics
Group Lead, Penn Institute for RNA Innovation
Core Leadership Council, Penn Center for Genome Integrity
Email: liufg@pennmedicine.upenn.edu
Kathy has a fervent commitment to comprehending inquiries within the realm of RNA biochemistry. Beyond her professional pursuits, she enjoys swimming, oil painting, and embarking on travels alongside her family.
Selected Honors and Awards
2023 Linda Pechenik Montague Investigator Award
2022 Damon Runyon-Rachleff Innovation Award
2022 American Cancer Research Scholar
2021 Scialog Fellow
2019 Maximizing Investigators Research Award for Early-Stage Investigators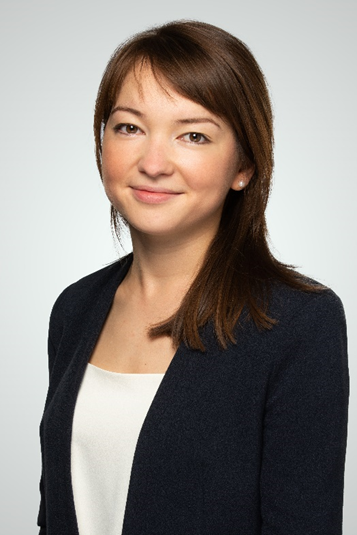 Yulia Gonskikh, Ph.D. Postdoc Fellow
Yulia obtained her Ph.D. from the University of Bern, Switzerland. Since joining the Liu lab in 2020, her current research interests focus on rRNA modifications. Outside the lab, Yulia enjoys squash, tennis, and traveling.
Awards: Early Postdoc. Mobility fellowship by Heinrich Kronstein Foundation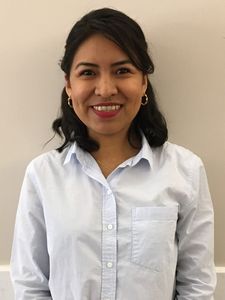 Sarai Maria Figueroa Mendoza, Ph.D. Postdoc Fellow
Sarai joined the lab in Dec. 2021, she is working on how rRNA modifying enzymes regulate gene expression via the catalytic- and non-catalytic roles.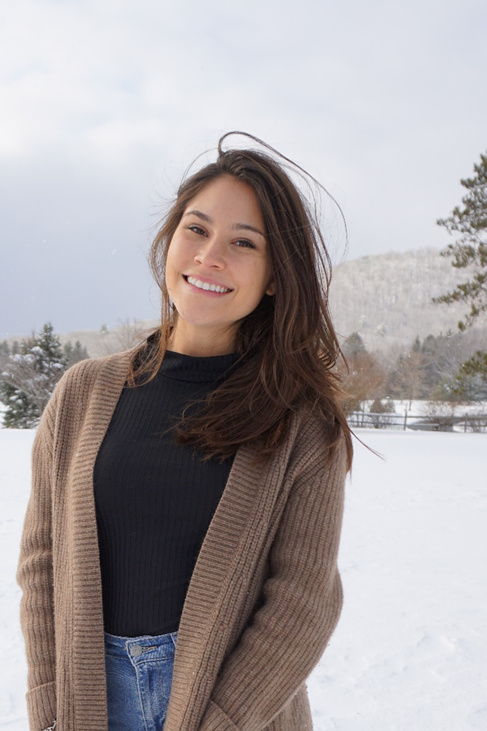 Amber Yanas, Graduate Student
Amber is a fourth-year Ph.D. candidate in the Biochemistry and Molecular Biophysics graduate group. Before coming to UPenn, she received her B.S. from Virginia Tech in Biochemistry. Amber is currently studying sex-biased, phase-separating proteins and their implications, at a molecular level, in sex-biased diseases. She is now a Philadelphia resident; however, she was born in Arizona and grew up in New Jersey. When Amber is not in lab, she enjoys running, cooking, baking, crafting, hanging with friends, and playing with her cat Cosmo.
Awards: 2020-2022 SBMB Training Grant (T32) appointment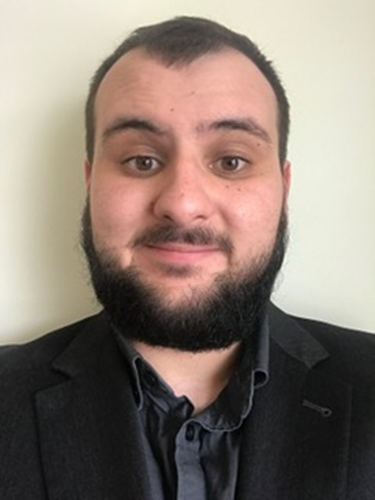 Michael Owens, M.S. Graduate Student
Michael is a Ph.D. candidate in the Biochemistry and Molecular Biophysics program. He earned his B.S. in Biochemistry and Molecular Biology from the University of South Carolina, and his M.S. in Molecular and Cell Biology and Genetics from the Drexel University College of Medicine (lab of Dr. Srinivas Somarowthu). His master's work was focused on determining the structure of long non-coding RNAs using chemical probing. His current projects in the Liu lab investigate the structure/function relationships of RNA modifying enzymes and sexually dimorphic RNA helicases. When not in lab, he enjoys baking and training his new puppy Alfie.
Awards: 2020-2021 SBMB Training Grant (T32) appointment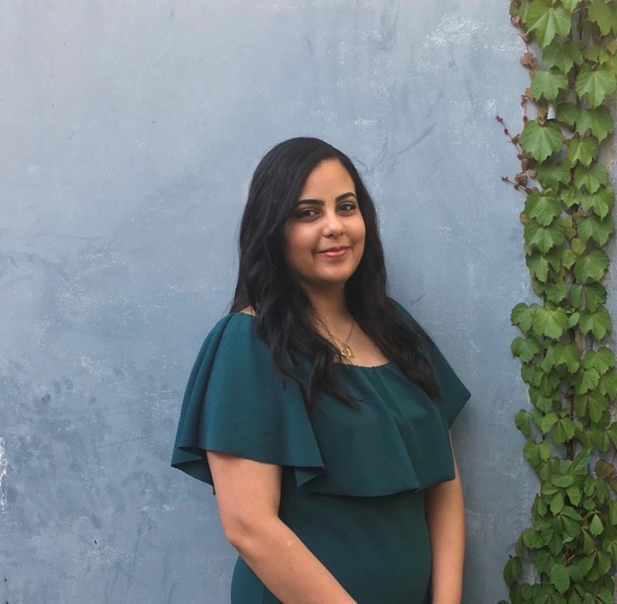 Heidi Elashal, Graduate Student
Heidi is a Ph.D. student in the Biochemistry and Molecular Biophysics graduate group. She grew up in New Jersey and earned her B.S. in Biochemistry from Seton Hall University. Her undergraduate research focused on synthetic organic chemistry in the field of peptidomimetics. Heidi is excited to expand her biochemical toolbox and identify the coordination between different RNA species as part of the Liu lab. Outside of the lab, Heidi enjoys spending time with family and friends, reading, binge-watching tv, and watching movies.
Awards: NSF Graduate Research Fellowship Program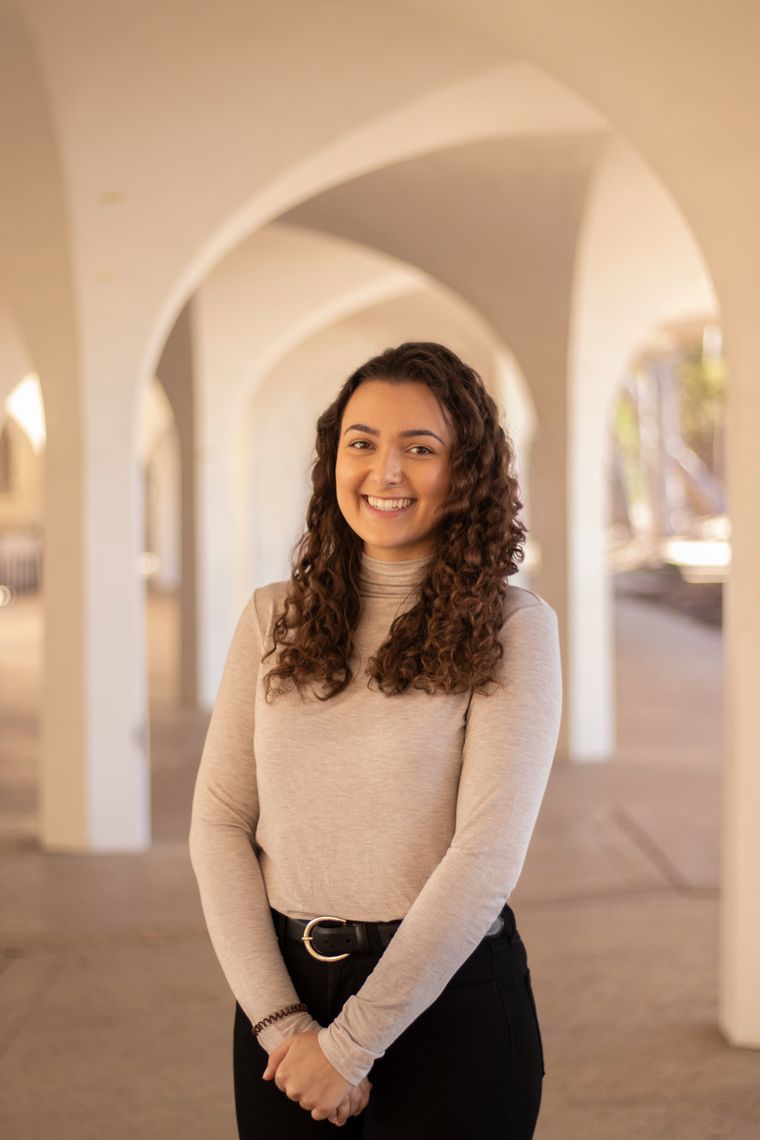 Ellen Lavorando, Graduate Student
Ellen is a Ph.D. student in the Biochemistry and Molecular Biophysics graduate group. She is one of the youngest in our lab now :) Ellen did her rotation in April and officially joined the lab in July 2022!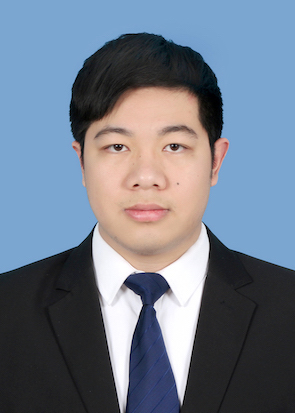 Xiaoyu Wei, Research Specialist
Xiaoyu joined the lab as a Research Specialist in Oct. 2022. Xiaoyu obtained his B.S. degree from China Pharmaceutical University. After joining the lab, he has learned many biochemical and cellular approaches, and leading his own research projects!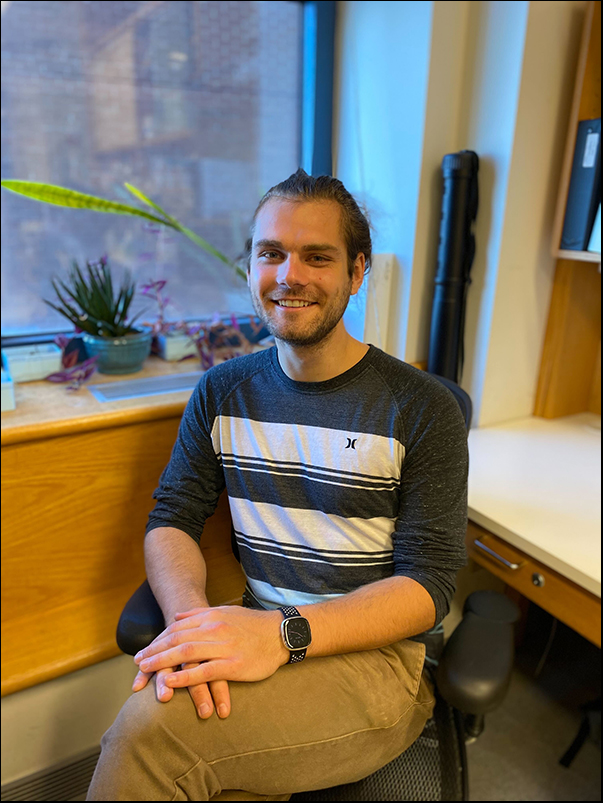 Justin Curtiss, Graduate Student
Justin is our lab's first Ph.D. student from the Chemistry Department at Penn!

Dr. Hyojeong (Abby) Hwang, Ph.D. Postdoc Fellow
Abby obtained her Ph.D. from the University of Illinois Urbana-Champaign. Abby joined the lab in Aug. 2023!
Lab Alumni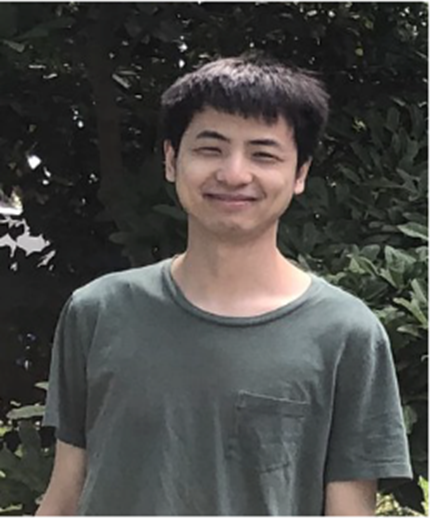 Hui Shen, Ph.D.
former Postdoc Fellow (2018 - 2023)
Hui had completed his postdoc training and started his own lab as a full professor at the China Pharmaceutical University!
Hui obtained his Ph.D. at the University of Science and Technology of China in 2017. He started his postdoc training in the Liu lab at UPenn in 2018 and completed it in 2023.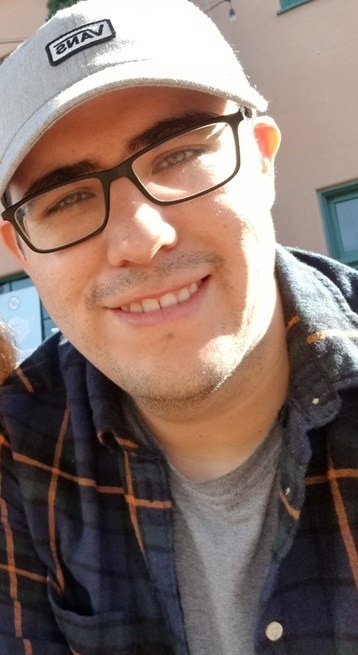 Robert Jordan Ontiveros, Ph.D.
former Graduate Student (2018 - 2022)
Jordan is a 5th-year graduate student studying how mRNA and tRNA modifications can coordinate gene expression. Originally from Southern California, Jordan earned his Bachelor's in Biology from Cal State Fullerton before joining the BMB graduate group in 2017. Since joining the Liu lab, he has published several articles related to RNA modifications and was awarded an NRSA F31 pre-doctoral fellowship for his thesis research. He usually spends his downtime reading fiction, playing video games, biking, and taking pictures of his precious cat Ellie.
Awards: 2018-2020 SBMB Training Grant (T32) appointment, F31 Ruth L. Kirschstein Predoctoral Individual National Research Service Award by the NIGMS
Julian Stoute, Ph.D.
former Graduate Student (2018 - 2023)
Julian is passionate about studying new topics of RNA biology and expanding this knowledge towards larger pathways and human diseases. He currently studies RNA chemical modifications in terms of their molecular pathways and how they relate to cancer. His interests include skiing and strategy tabletop or card games.
Awards: 2019-2020 SBMB Training Grant (T32) appointment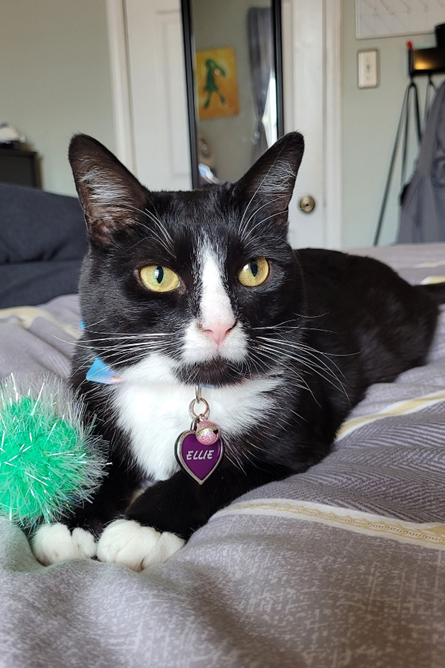 Lab Pet, Ellie (parented by Jordan)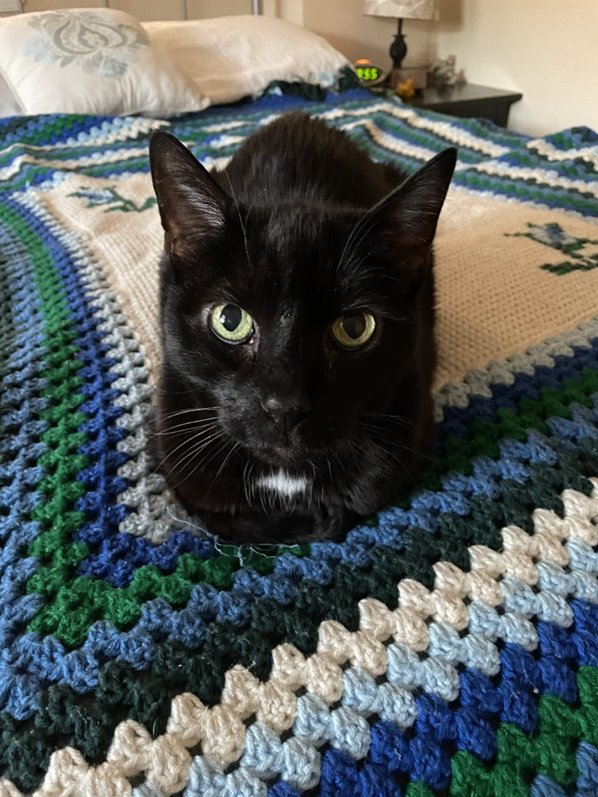 Lab Pet, Cosmo (parented by Amber)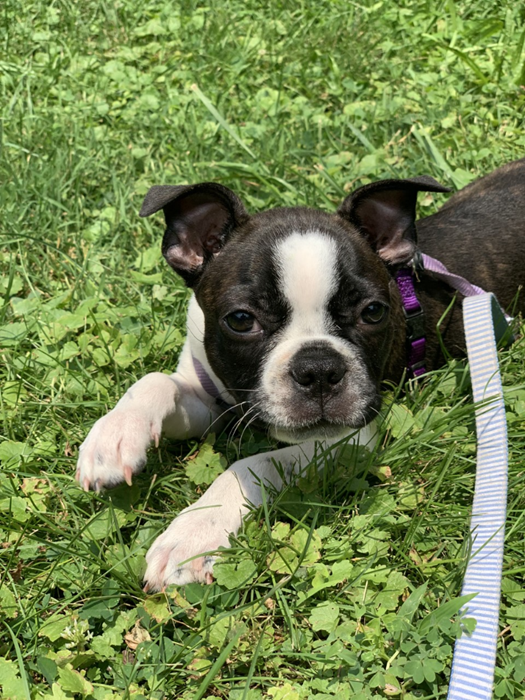 Lab Pet, Alfredo (Alfie…parented by Michael)
How to Join Us
Postdoctoral Scientist:
Multiple postdoctoral research fellow positions are available for highly motivated, self-directed researchers who are interested in RNA epigenetics/epitranscriptomics. Please email Dr. Liu a single PDF containing a cover letter, CV, contact information for references, and reprints of manuscripts published/submitted.
Graduate Student:
Apply to a relevant graduate degree program at Penn.
Biochemistry and Molecular Biophysics
Cell and Molecular Biology
Epidemiology
Biostatistics
Genomics and Computational Biology
Neuroscience
Pharmacology
Penn graduate students on rotation should contact Dr. Liu to discuss opportunities.
Research Specialist/Technician:
The Liu Lab has openings for two research technicians at Specialist A/B levels.
© The Trustees of the University of Pennsylvania | Site best viewed in a supported browser. | Report Accessibility Issues and Get Help | Privacy Policy | Site Design: PMACS Web Team.