Welcome to the Department of Biochemistry and Biophysics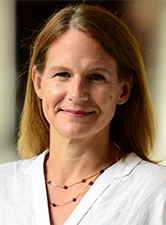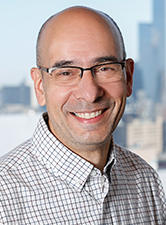 As one of the first departments of Biochemistry and Biophysics in the nation, we are proud of our strong tradition of combining cutting-edge technology with impactful biology. We continue to leverage this interdisciplinary approach to yield break-through discoveries in biomedicine.
Our faculty of over 30 primary and secondary members cover a broad range of research areas, with particular strengths in structural biology, chemical biology, gene regulation and protein folding.
We are also the proud home of the Eldridge Reeves Johnson Research Foundation which offers advanced physical instrumentation and instruction to researchers across campus.
We are actively growing, with several recent hires, and our faculty are broadly engaged across campus with many joint appointments in other departments, institutes and centers.
We welcome you to learn more about our department in the following pages or contact us.
Spotlight
Rahul Kohli, MD/PhD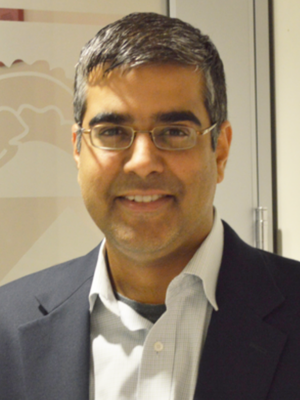 Rahul Kohli is a physician-scientist with appointments in both the Department of Medicine and the Department of Biochemistry and Biophysics. The Kohli lab is focused on the study of enzymes that modify and mutate DNA, given the central role that genome dynamics play in epigenetics and in host-pathogen interactions. These processes are open to interrogation by enzymology and chemical biology approaches. The lab also aims to harness the biotechnological or therapeutic potential of DNA altering enzymes and pathways, with applications that include new sequencing methodologies, targeted genome editing, and combating the evolution of antibiotic resistance. Dr. Kohli is passionate about supporting pathways that meld fundamental science and medicine, and in this spirit, also serves as an Associate Program Director for Penn's MD/PhD program.
Seminars & Events
Raiziss Rounds Seminars

Thursday, January 12, 2023

Thursday, May 25, 2023

Our Spring 2023 Raiziss Rounds Seminar Series will begin on January 12th and will continue on Thursdays at 12:00 noon until May 25th. The full seminar schedule can be found on our Raiziss Rounds page.

Friday Research Discussions

Friday, February 3, 2023

Friday, May 26, 2023

4:00pm

Friday Research Discussions occur every Friday at 4:00pm in the JF Library. View the full schedule for the semester here.