Welcome to the Department of Biochemistry and Biophysics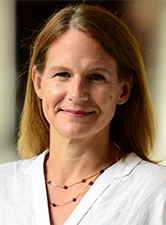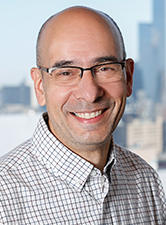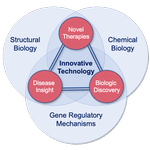 As one of the first departments of Biochemistry and Biophysics in the nation, we are proud of our strong tradition of combining cutting-edge technology with impactful biology. We continue to leverage this interdisciplinary approach to yield break-through discoveries in biomedicine.
Our faculty of over 30 primary and secondary members cover a broad range of research areas, with particular strengths in structural biology, chemical biology, gene regulation and protein folding.
We are also the proud home of the Eldridge Reeves Johnson Research Foundation which offers advanced physical instrumentation and instruction to researchers across campus. We are actively growing, with several recent hires, and our faculty are broadly engaged across campus with many joint appointments in other departments, institutes and centers.
We welcome you to learn more about our department in the following pages or contact us.
Spotlight
George Burslem, PhD
George Burslem is an Assistant Professor in the Departments of Biochemistry and Biophysics, and Cancer Biology. The Burslem lab aims to bring the tools provided by synthetic chemistry to bear on problems in biomedical sciences, particularly in cancer biology and epigenetics. Specifically, we are interested in post-translational modifications, changes to a protein after it's produced, which add an incredible level of diversity to the underlying proteins within a cell and can control a diverse array of processes, including protein stability, interactions, and activity. For example, some favorite modifications can lead to the protein being degraded which provides a mechanism to get rid of proteins which cause disease. Our hope is that through our work, we will not only provide insight into the processes underlying disease, but also provide new therapeutic strategies which can be used in a clinical setting to ultimately improve patient outcomes. For example, several of our projects have provided new drug-like molecules to address liabilities in lung cancers and leukemia.
Seminars & Events
Raiziss Rounds Seminars

Thursday, January 12, 2023

Thursday, May 25, 2023

Our Spring 2023 Raiziss Rounds Seminar Series will begin on January 12th and will continue on Thursdays at 12:00 noon until May 25th. The full seminar schedule can be found on our Raiziss Rounds page.

Friday Research Discussions

Friday, February 3, 2023

Friday, May 26, 2023

4:00pm

Friday Research Discussions occur every Friday at 4:00pm in the JF Library. View the full schedule for the semester here.