Welcome to the Department of Biochemistry and Biophysics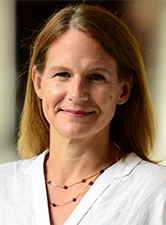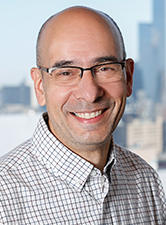 As one of the first departments of Biochemistry and Biophysics in the nation, we are proud of our strong tradition of combining cutting-edge technology with impactful biology. We continue to leverage this interdisciplinary approach to yield break-through discoveries in biomedicine.
Our faculty of over 30 primary and secondary members cover a broad range of research areas, with particular strengths in structural biology, chemical biology, gene regulation and protein folding.
We are also the proud home of the Eldridge Reeves Johnson Research Foundation which offers advanced physical instrumentation and instruction to researchers across campus.
We are actively growing, with several recent hires, and our faculty are broadly engaged across campus with many joint appointments in other departments, institutes and centers.
We welcome you to learn more about our department in the following pages or contact us.
Spotlight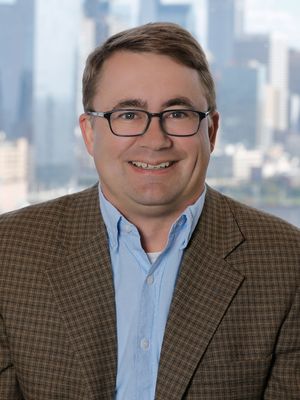 Ben Black and his team are answering some of the most pressing questions in chromosome biology, such as: How does genetic inheritance actually work? How was epigenetic information transmitted to our parents? How do enzymes signal to the cell when chromosome damage has occurred? The Black lab has made seminal discoveries regarding the physical basis for how CENP-A-containing nucleosomes epigenetically mark and maintain centromere location on the chromosome. Recently, they have hijacked the pathways for chromosome inheritance to design and create new types of artificial chromosomes. They also discovered a tunable aspect in a class of cancer therapeutics, called PARP inhibitors, and have now assembled a collaborative team to create new versions that will improve their efficacy and expand their utility.
News & Publications
JF Fellow Natoya Peart in iScience

Friday, October 21, 2022

New paper from JF Fellow and Lynch Lab member Natoya Peart, "The global Protein-RNA interaction map of ESRP1 defines a post-transcriptional program that is essential for epithelial cell function"

Timperman Lab in Analytical Chemistry

Tuesday, November 1, 2022

New paper from the Timperman Lab, "Analyte Enrichment via Ion Concentration Polarization with Hydrogel Plugs Polymerized in PDMS Microchannels by a Facile and Comprehensive Method for Improved Polymerization"

Marmorstein Lab in J Biol Chem

Saturday, October 29, 2022

New paper from the Marmorstein Lab, "The heme-regulated inhibitor kinase requires dimerization for heme-sensing activity"
Seminars & Events
Raiziss Rounds Seminars

Thursday, September 8, 2022

Thursday, December 15, 2022

Our Fall 2022 Raiziss Rounds Seminar Series will begin on September 8th and will continue on Thursdays at 12:00 noon until December 15th. The full seminar schedule can be found on our Raiziss Rounds page.

Friday Research Discussions

Friday, September 9, 2022

Saturday, December 17, 2022

4:00pm

Friday Research Discussions occur every Friday at 4:00pm in the JF Library. View the full schedule for the semester here.