Welcome to the Department of Biochemistry and Biophysics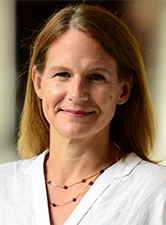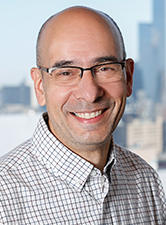 As one of the first departments of Biochemistry and Biophysics in the nation, we are proud of our strong tradition of combining cutting-edge technology with impactful biology. We continue to leverage this interdisciplinary approach to yield break-through discoveries in biomedicine.
Our faculty of over 30 primary and secondary members cover a broad range of research areas, with particular strengths in structural biology, chemical biology, gene regulation and protein folding.
We are also the proud home of the Eldridge Reeves Johnson Research Foundation which offers advanced physical instrumentation and instruction to researchers across campus. We are actively growing, with several recent hires, and our faculty are broadly engaged across campus with many joint appointments in other departments, institutes and centers.
We welcome you to learn more about our department in the following pages or contact us.
Spotlight
New Website for the Johnson Foundation

The Department of Biochemistry and Biophysics is home to the Johnson Research Foundation. Founded in 1929, The Foundation has an 94-year record of instrumental invention and physical biochemical and medical application. Recently, a new website for the foundation and the Biophysics and Structural Biology core was published. Check out the new site and read more about the foundation and its related programs here.
Seminars & Events
Raiziss Rounds Seminars

Our Spring 2023 Raiziss Rounds Seminar Series will begin on January 12th and will continue on Thursdays at 12:00 noon until May 25th. The full seminar schedule can be found on our Raiziss Rounds page.

Friday Research Discussions

Friday Research Discussions occur every Friday at 4:00pm in the JF Library. View the full schedule for the semester here.