Welcome to the Department of Biochemistry and Biophysics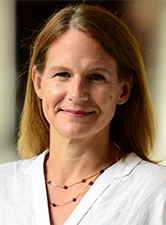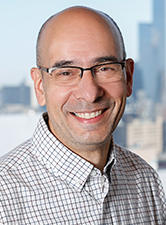 As one of the first departments of Biochemistry and Biophysics in the nation, we are proud of our strong tradition of combining cutting-edge technology with impactful biology. We continue to leverage this interdisciplinary approach to yield break-through discoveries in biomedicine.
Our faculty of over 30 primary and secondary members cover a broad range of research areas, with particular strengths in structural biology, chemical biology, gene regulation and protein folding.
We are also the proud home of the Eldridge Reeves Johnson Research Foundation which offers advanced physical instrumentation and instruction to researchers across campus.
We are actively growing, with several recent hires, and our faculty are broadly engaged across campus with many joint appointments in other departments, institutes and centers.
We welcome you to learn more about our department in the following pages or contact us.
Spotlight
Mirna El Khatib, Ph.D.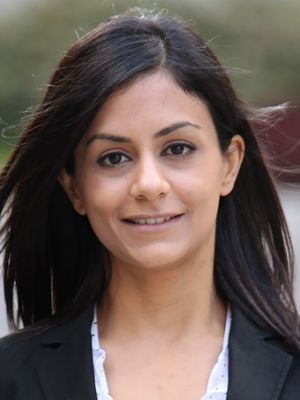 Dr. Mirna El Khatib is one of the recent recipients of the Johnson Foundation (JF) Fellowship in the Department of Biochemistry and Biophysics, which supports individuals in their transition to faculty positions. She is also an NIH K25 fellow working on the development of molecular probes for biological imaging in the Vinogradov lab. Specifically, she is interested in the development of various membrane-anchored probes, e.g. for oxygen and other small-molecule analytes.
Mirna is a synthetic organic chemist by training. She received her PhD in organic chemistry working under the direction of Alan R. Katritzky at the University of Florida, then moved to the University of Pennsylvania to conduct her post-doctoral work under the direction of Gary A. Molander, exploring various cross-coupling methodologies. Later, she transitioned to the Perelman School of Medicine at Penn to gain first-hand experience in imaging probes development and applications in the laboratory of Dr. Sergei Vinogradov, where she currently works.
News & Publications
Shorter Lab in Cell Reports

Tuesday, September 27, 2022

New paper from the Shorter Lab, "Unique structural features govern the activity of a human mitochondrial AAA+ disaggregase, Skd3"

Bernstein Lab in PLoS Genet.

Tuesday, September 20, 2022

New paper from the Bernstein Lab, "Hrq1/RECQL4 regulation is critical for preventing aberrant recombination during DNA intrastrand crosslink repair and is upregulated in breast cancer"

Liu Lab in Nat Commun.

Wednesday, September 14, 2022

New collaborative paper from the Liu Lab, "Mettl3-dependent m6A modification attenuates the brain stress response in Drosophila"
Seminars & Events
Raiziss Rounds Seminars

Thursday, September 8, 2022

Thursday, December 15, 2022

Our Fall 2022 Raiziss Rounds Seminar Series will begin on September 8th and will continue on Thursdays at 12:00 noon until December 15th. The full seminar schedule can be found on our Raiziss Rounds page.

Friday Research Discussions

Friday, September 9, 2022

Saturday, December 17, 2022

4:00pm

Friday Research Discussions occur every Friday at 4:00pm in the JF Library. View the full schedule for the semester here.