Welcome to the Department of Biochemistry and Biophysics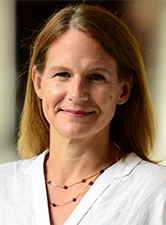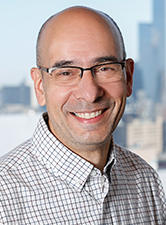 As one of the first departments of Biochemistry and Biophysics in the nation, we are proud of our strong tradition of combining cutting-edge technology with impactful biology. We continue to leverage this interdisciplinary approach to yield break-through discoveries in biomedicine.
Our faculty of over 30 primary and secondary members cover a broad range of research areas, with particular strengths in structural biology, chemical biology, gene regulation and protein folding.
We are also the proud home of the Eldridge Reeves Johnson Research Foundation which offers advanced physical instrumentation and instruction to researchers across campus.
We are actively growing, with several recent hires, and our faculty are broadly engaged across campus with many joint appointments in other departments, institutes and centers.
We welcome you to learn more about our department in the following pages or contact us.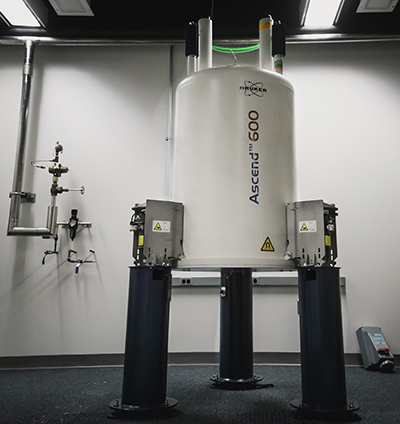 We are excited to announce the return of biomolecular NMR to PSOM with our new state-of-the-art nuclear magnetic resonance (NMR) system now up and running! Read more about the equipment and how it's being used here. Thank you to Nik Sgourakis and his team for all their efforts in rebuilding NMR expertise here at Penn and CHOP.
Postdoc Spotlight
Viridiana Herrera
Dr. Viridiana Herrera has been a postdoc in the Black lab since October of 2019. She did her graduate studies at the University of Oklahoma, where she worked on determining the structure of hemeprotein-nitroso complexes. Viridiana is now fascinated by centromere biology and currently interrogates the recruitment of the Chromosome Passenger Complex on to the chromosome for proper segregation. As part of the NIH/IRACDA sponsored PennPORT Program, she serves as an adjunct faculty member at Lincoln University, the first degree-granting HBCU. She also established a monthly Journal Club to champion social-justice and diversity in academia. Outside of UPenn, she serves as the Future Chair for the 2022 National Organization for the Professional Advancement of Black Chemists and Chemical Engineers Conference. In her free time, Viridiana enjoys listening to true crime podcasts and hiking.