Welcome to the Department of Biochemistry and Biophysics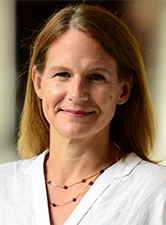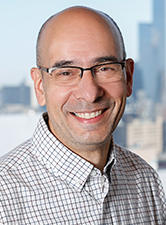 As one of the first departments of Biochemistry and Biophysics in the nation, we are proud of our strong tradition of combining cutting-edge technology with impactful biology. We continue to leverage this interdisciplinary approach to yield break-through discoveries in biomedicine.
Our faculty of over 30 primary and secondary members cover a broad range of research areas, with particular strengths in structural biology, chemical biology, gene regulation and protein folding.
We are also the proud home of the Eldridge Reeves Johnson Research Foundation which offers advanced physical instrumentation and instruction to researchers across campus.
We are actively growing, with several recent hires, and our faculty are broadly engaged across campus with many joint appointments in other departments, institutes and centers.
We welcome you to learn more about our department in the following pages or contact us.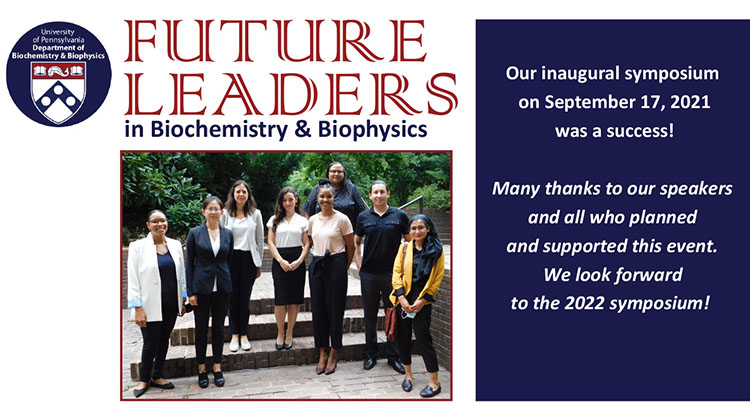 Faculty Spotlight
Ronen Marmorstein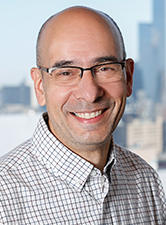 Dr. Marmorstein is the George W. Raiziss Professor, Vice-Chair in the Department of Biochemistry and Biophysics, Adjunct Professor of Chemistry, Director of the University of Pennsylvania Chemistry-Biology Interface training program, and oversees the 'Structural Talk' interest group seminar series. The laboratory studies the molecular mechanisms of (1) protein post- and co-translational protein acetylation and acetyl-CoA metabolism, (2) gene expression and epigenetic regulation, and (3) MAPK signaling. They use a broad range of biochemical, biophysical and structural research tools (X-ray crystallography and cryo-EM) to determine macromolecular structure and mechanism of action and use high-throughput small molecule screening and structure-based design strategies to develop protein-specific small molecule probes to interrogate protein function and for preclinical studies. Recent studies include elucidating the molecular mechanism of the multimeric NatB (publication) and NatC (publication) N-terminal acetyltransferases and determining the molecular basis for acetyl-CoA production by ATP citrate-lyase (publication).