Treatment Team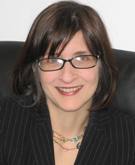 Assistant Professor of Psychiatry
Director, Bipolar Disorders Clinic at Penn
View Full Bio
Dr. Baldassano received her training in Psychiatry (1995) and Neurology (1998) at the Massachusetts General Hospital. She completed fellowship training at the Harvard Bipolar Program before joining the University of Pennsylvania in 2000.

Dr. Baldassano is currently Assistant Professor of Psychiatry at the University of Pennsylvania where she is Director of the Bipolar Outpatient Program, and Co-Director of the Mood Disorder Comprehensive Consultation Service. Her research interests are in treatment refractory bipolar depression and women's issues in bipolar disorder. She participated as Co- Principal Investigator at the University of Pennsylvania site of the National Institute of Mental Health sponsored "Systematic Treatment Enhancement Program for Bipolar Disorder" (STEP-BD), and co-investigator of the NIMH-sponsored LITMUS study, and NIMH sponsored study CHOICE study. Dr. Baldassano has authored numerous manuscripts in the field of bipolar disorder, and has given lectures around the world in her field. In addition to her research, Dr. Baldassano has won numerous teaching awards while at the University of Pennsylvania, including her most recent awards in the Martin Szuba Award for Translating Clinical Research to PGY-III and IV Residents and the University of Pennsylvania Residency Teaching Awards.
With over twenty years of experience and training as both a neurologist and psychiatrist, Dr. Baldassano has developed an expertise in psychological management of refractory and difficult to treat mood disorders.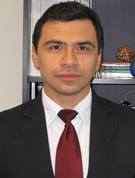 Director, TMS Treatment Program
Assistant Professor of Clinical Psychiatry
Mood and Anxiety Disorders Treatment & Research Program
View Full Bio
Dr.Cristancho's clinical focus is in the area of mood disorders particularly treatment resistant depression. He specializes in the use of psychopharmacology and neuromodulation interventions including Electroconvulsive Therapy (ECT), Transcranial Magnetic Stimulation (TMS), Vagus Nerve Stimulation (VNS), and Deep Brain Stimulation (DBS). His clinical and research activities include the assessment and treatment of mood and anxiety disorders, optimization of existing treatments, and development of new therapeutic options. He has co-authored over 20 manuscripts and projects including peer reviewed papers and book chapters in mood disorders and neuromodulation.

Dr. Cristancho is also involved in the supervision, teaching, and mentoring of medical students and psychiatry residents in mood disorders.
Back to Top