2022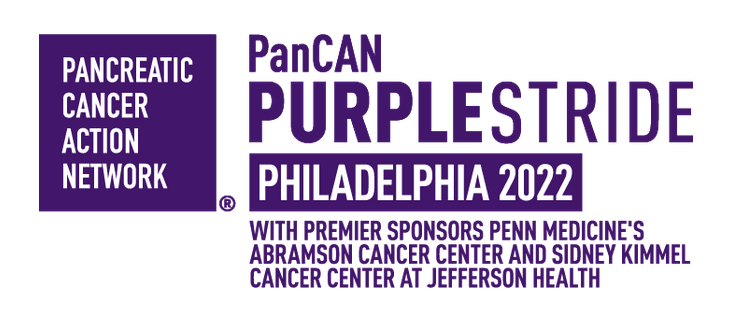 PanCan PurpleStride 2022
Please join the Penn Pancreatic Cancer Research Center's team on April 30, 2022, at Memorial Hall/Please Touch Museum. This year Penn will be one of the premier sponsors supporting the Purple Stride Event. This is a yearly fund raiser that supports the efforts of the Pancreatic Cancer Action Network.
A Love for Life Fundraiser
The PCRC is delighted to announce that "A Love For Life," the Newtown-based nonprofit founded by Christine Edmonds to raise money for pancreatic cancer research at the Abramson Cancer Center, has raised one million dollars for the cause over the past 10 years. The million dollar mark was reached on the same day that Kevin Edmonds, Christine's beloved husband, also a father and friend to many, passed away from pancreatic cancer.
A Love for Life (AL4L) has been a steadfast supporter of pancreatic cancer research over the past decade, and we are extremely grateful for their support and the hard work it took to reach this amazing milestone. We are privileged to be able to share in celebrating Kevin Edmond's memory in this way.
AL4L is not slowing down in its efforts to benefit pancreatic cancer research. A Love For Life Fundraiser is planned as a Spring Benefit Party at Chambers 19 Bistro & Bar in downtown Doylestown; see more information here. The party includes music and a silent auction, and is much anticipated for its cache of vacation homes, event tickets, and art by celebrated Bucks County artists.
For more information on A Love for Life, or to make a donation, visit http://aloveforlife.us/. Find us on Facebook/Instagram: A Love for Life/ @ aloveforlife_