Radiation Oncology
Edgar Ben-Josef, MD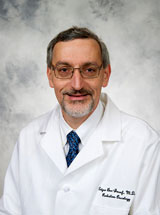 Radiation Oncology
Vice Chair, Translational Research, Radiation Oncology
Eli Glatstein, M.D., Professor
Dr. Ben-Josef is a Professor of Radiation Oncology at the University of Pennsylvania with internationally-recognized expertise in gastrointestinal cancer. His research interest is focused on pancreatic and hepatobiliary cancer. He serves as vice-chair of the department for translational research and he has extensive background in the design and conduct of clinical trials. Dr. Ben-Josef has been involved in clinical and translational research for the past 20 years. He served as principal investigator on multiple institutional trials as well as on a number of national collaborative group trials, including RTOG 1201 and SWOG 0809. He was a co-chair of the hepatobiliary subcommittee in SWOG and a member of the NCI hepatobiliary task Force. He served as the chairman of the University of Michigan Cancer Center Protocol Review Committee and as a member of the National Cancer Institute Board of Scientific Counselors and in that capacity has reviewed the NCI intramural programs.
Karishma Khullar, MD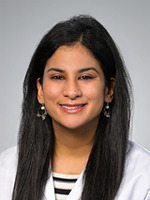 Radiation Oncology
Assistant Professor of Clinical Radiation Oncology
Dr. Khullar completed her undergraduate studies at the University of Pennsylvania where she graduated Magna Cum Laude with a degree in Health and Societies. She earned her medical degree at the University of Cincinnati College of Medicine. She completed her transitional year internship at Henry Ford Hospital in Detroit, MI followed by residency in radiation oncology at the Rutgers Cancer Institute of New Jersey, where she served as Chief Resident. She is an Assistant Professor of Radiation Oncology at the Perelman Center for Advanced Medicine at the University of Pennsylvania. Her clinical research interests include understanding and mitigating cancer care disparities, and her research has resulted in several publications and oral presentations at national radiation oncology conferences.
James Metz, MD
Radiation Oncology
Chair, Radiation Oncology
Henry K. Pancoast Professor of Radiation Oncology
Dr. Metz serves as Chair of Radiation Oncology at the Perelman School of Medicine and holds the Henry K. Pancoast Endowed Professorship. He is Associate Director for Clinical Services and Programs at the Abramson Comprehensive Cancer Center of the University of Pennsylvania. Dr. Metz led the development of the Roberts Proton Therapy Center, the largest proton center in the world completely integrated with conventional cancer services. Dr. Metz has become an international leader in the application of proton therapy for the treatment of a variety of malignancies. He continues to work to integrate proton therapy as a new treatment paradigm for cancer and is leading the expansion of proton therapy. Dr. Metz specializes in the use of radiation for the treatment of gastrointestinal malignancies. His research interests include the treatment of GI malignancies in the multidisciplinary setting, as well as the utilization of complementary and alternative medications by cancer patients, and use of the Internet to provide cancer related information. A major area of interest has been the development of proton therapy at Penn and internationally. Dr. Metz also serves as Executive Director of OncoLink (www.oncolink.upenn.edu), the award winning Internet resource from the Abramson Comprehensive Cancer Center of the University of Pennsylvania that was founded in 1994. As Executive Director, Dr. Metz leads OncoLink's mission to help cancer patients, families, health care professionals, and the general public find accurate cancer-related information online. The website has led the way in online education for cancer patients and healthcare providers, receiving numerous awards and recognition from most major authorities as one of the best cancer information websites. Currently OncoLink is developing interactive content and personalized information for individuals while collecting important information to move the field forward, particularly in the area of cancer survivorship. Its reach is international in scope with over 285,000 unique visitors served per month.
Radiation Oncology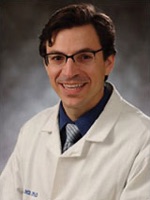 Chief, Gastrointestinal/Hematologic Service, Radiation Oncology
Vice Chair, Strategic Clinical Research, Radiation Oncology
Professor of Radiation Oncology at the Hospital of the University of Pennsylvania
Reirradiation with Proton Therapy: He was the Principal Investigator for the a multicenter clinical study "Proton Radiotherapy for Recurrent Tumors" (ClinicalTrials.gov Identifier: NCT01126476). Decreasing Toxicity of Lymphoma Radiotherapy: Interests include developing proton radiotherapy techniques for patients with lymphoma, developing models for predicting radiation-related toxicity, and using highly conformal techniques. Combining radiotherapy and immune therapies for lymphomas, including combining with immune checkpoint inhibitors and CAR T cell therapy. Proton therapy for gastrointestinal (GI) malignancies: He was the Principal Investigator for the clinical study "Proton therapy for upper GI cancers" (ClinicalTrials.gov Identifier: NCT01449864)