Building Interdisciplinary Research Careers in Women's Health (BIRCWH)
BIRCWH Clinical Team
BIRCWH Clinical Team
Center Psychiatrist, PCWBW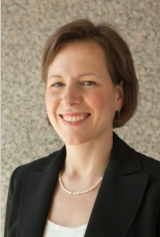 Dr. Mathews is an Assistant Professor of Psychiatry in the Department of Psychiatry at the Perelman School of Medicine. She has advanced training in geriatric psychiatry. Dr. Mathews also has a particular interest in issues related to the behavioral health of aging and aged women, including the management of cognitive disorders, depression, and anxiety. Dr. Mathews has experience working with women throughout the reproductive lifecycle, including treating psychiatric illness during pregnancy and the postpartum period through the post-menopausal period. She provides clinical services at both 3535 Market Street in University City and in Center City at Penn Medicine Washington Square.
Dr. Mathews successfully met the criteria and passed the examination necessary to become a North American Menopause Society (NAMS) Certified Menopause Practitioner (NCMP). Founded in 1989, NAMS is North America's leading nonprofit organization dedicated to improving health and quality of life through an understanding of menopause. Those who hold the NCMP certification have demonstrated special interest and competency in the field of menopause. These include physicians, physician assistants, nurse practitioners, nurse midwives, nurses, pharmacists, among others. Dr. Mathews also received the 2013 Albert Stunkard Faculty Recognition Award. This award is given annually to four faculty members who are outstanding teachers and mentors. The graduating resident class selects award winners who have significantly influenced their education and training.
---
Senior Center Psychologist, PCWBW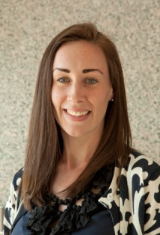 Dr. Sortor is a clinical psychologist with expertise in reproductive and perinatal issues as well as psycho-oncology. Her specific areas of interest include infertility, perinatal mood disorders, parental adjustment, and NICU support. Dr. Sortor also offers support to women at various stages of cancer diagnosis and treatment, and is available to see patients at 3535 Market Street in University City.
---
Liisa Hantsoo, PhD
Clinical Psychologist, PCWBW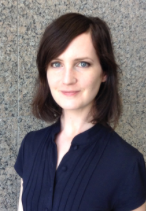 Dr. Hantsoo is a clinical psychologist with clinical and research background in stress biology. She completed her undergraduate degree in Neuroscience at the Johns Hopkins University, doctorate in Clinical Psychology at the Ohio State University, and Health Psychology internship at Rush University Medical Center in Chicago, where she subspecialized in Women's Health. Dr. Hantsoo is trained in cognitive-behavioral therapy and mindfulness based stress reduction, and is available to see patients at 3535 Market Street in University City. Dr. Hantsoo's research focuses on stress, with special emphasis on stress response in the context of the menstrual cycle and PMS/PMDD. Learn about Dr. Hantsoo's research at the Penn Center for Women's Behavioral Wellness.
---
Sara Kornfield, PhD
Clinical Psychologist, PCWBW, Maternal Wellness Initiative (MWI)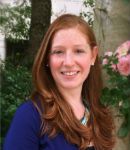 Dr. Kornfield is a licensed clinical psychologist and the Director of the Maternal Wellness Initiative (MWI). The MWI is a perinatal care-mental health integration program which seeks to enhance health care service delivery in obstetrical settings for pregnant and postpartum women with mental health problems. As part of this initiative, Dr. Kornfield provides psychotherapy at the Helen O. Dickens Center at the Hospital of the University of Pennsylvania. As a clinical psychologist at the PCWBW, she provides clinical consultation and ongoing psychotherapy related to women's behavioral health across the lifespan at 3535 Market Street in University City. She is also trained and certified in providing mental health care to the transgender community. Dr. Kornfield's research focuses on posttraumatic stress disorder during pregnancy and the development of a brief psychotherapeutic treatment that can be delivered in primary care or prenatal care settings.
---
Constance Brady, LCSW
Licensed Clinical Social Worker, PCWBW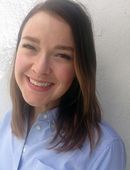 Connie is a licensed clinical social worker with advanced training in dialectical and cognitive-behavioral therapies and clinical hypnosis. She holds a Master of Science degree in Social Work from Columbia University. Prior to joining PCWBW, Connie completed two years of postgraduate clinical training as a Behavioral Health Fellow at Yale University School of Medicine, Department of Psychiatry where she provided individual treatment for persons with severe and persistent mental illness and responded to psychiatric crises in the community. Connie's clinical practice includes designing targeted interventions using behavioral activation, stress management, and response prevention techniques to address symptoms of anxiety and depression associated with infertility, perinatal loss and mood disorders.
---
Carrie Malanga RN, PMHNP-BC
Psychiatric Mental Health Nurse Practitioner, PCWBW
Clinical Director, Perinatal Center of Excellence — Mothers MATTER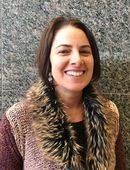 Carrie Malanga is a licensed Psychiatric Mental Health Nurse Practitioner with an emphasis in Women's Health. Carrie completed both her Advanced Practice Nursing degree at the University of Pennsylvania. She has clinical experience in treating women with perinatal mood disorders, infertility issues, as well as working with women and pregnant patients experiencing chronic or acute psychiatric illness. Carrie also has experience in Cognitive Behavioral Therapy, Mindfulness Meditation, as well as Gestalt Therapy. Prior to becoming an Advanced Practice Nurse, Carrie was a birth and postpartum doula as well as a childbirth educator. Carrie also has over ten years of experience working in wilderness therapy, where she employed the natural environment as a component in her therapeutic work with individuals, couples and families.
---
Sharnise Dozier, B.S.
Patient Service Associate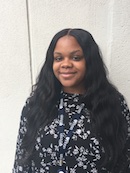 Sharnise Dozier graduated from Bloomsburg University with a Bachelor of Science in Health Sciences. She is currently enrolled at Capella University for a M.S. in Psychology. Sharnise spent a year working with children with disabilities at Resources for Human Development. She is currently the Patient Service Associate at the PCWBW and eventually hopes to open up her own non-profit for child therapy.