There is already research that identifies sex differences in the prevalence of common disorders, as well as the effectiveness of certain treatments within a sexually dimorphic population.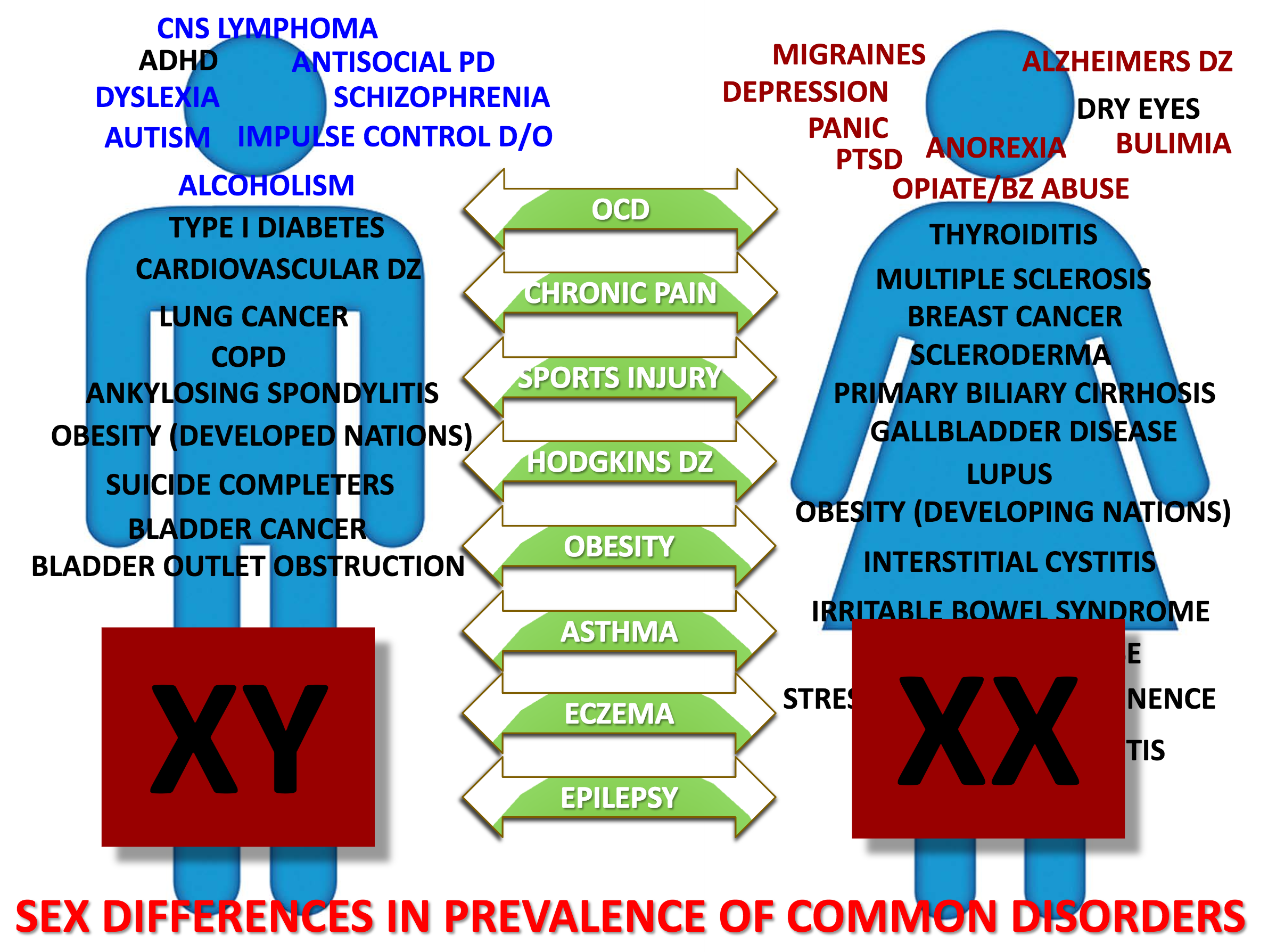 ---
Penn PROMOTES has teamed with the University of Pennsylvania Institutional Review Board to encourage principal investigators to recognize sex/gender as an important variable when writing protocols for clinical research. This pertains to:
Encouraging investigators to provide a rationale for the sex/gender profile of their study sample
Encouraging investigators to investigate how sex or gender has an impact on primary or secondary outcomes described in a research protocol
Useful resources:
NIH Office of Research on Women's Health
Canadian Institutes of Health Research
Relevant publications:
Freeman A, Stanko P, Berkowitz L et al. Inclusion of sex and gender in biomedical research: survey of clinical research proposed at the University of Pennsylvania. Biology of Sex Differences. 2017;8(1). doi:10.1186/s13293-017-0139-5.
Bale T, Epperson C. Sex as a Biological Variable: Who, What, When, Why, and How. Neuropsychopharmacology. 2016;42(2):386-396. doi:10.1038/npp.2016.215.