TV Seminar 2023-2024
Held the third Friday of every month in BRB 701 at noon. Two trainees present their research findings each month.
The 2023 - 2024 schedule is as follows
September 15 ► Speakers
June Yang, from Dr. J. You lab
Title: "Characterization of the molecular mechanisms driving Merkel cell polyomavirus oncogene transcription and tumorigenic potential".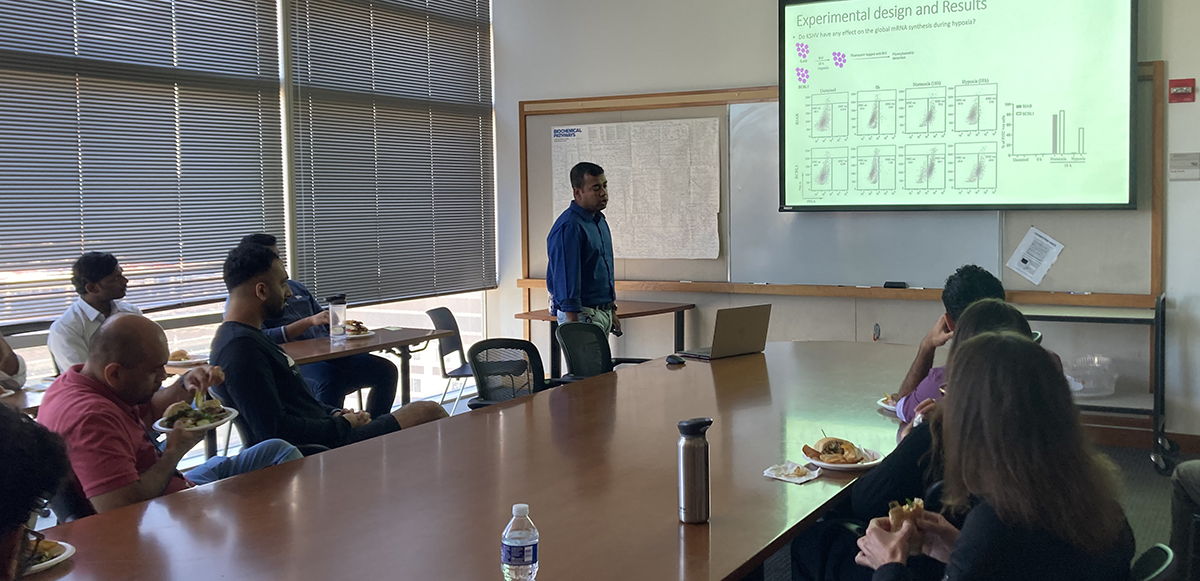 October 20 ► Speakers
Timothy Lippert, from Dr. R. Greenberg lab
Title: "NLRP9 inflammasomes drive HR-deficient tumor growth and immune suppression".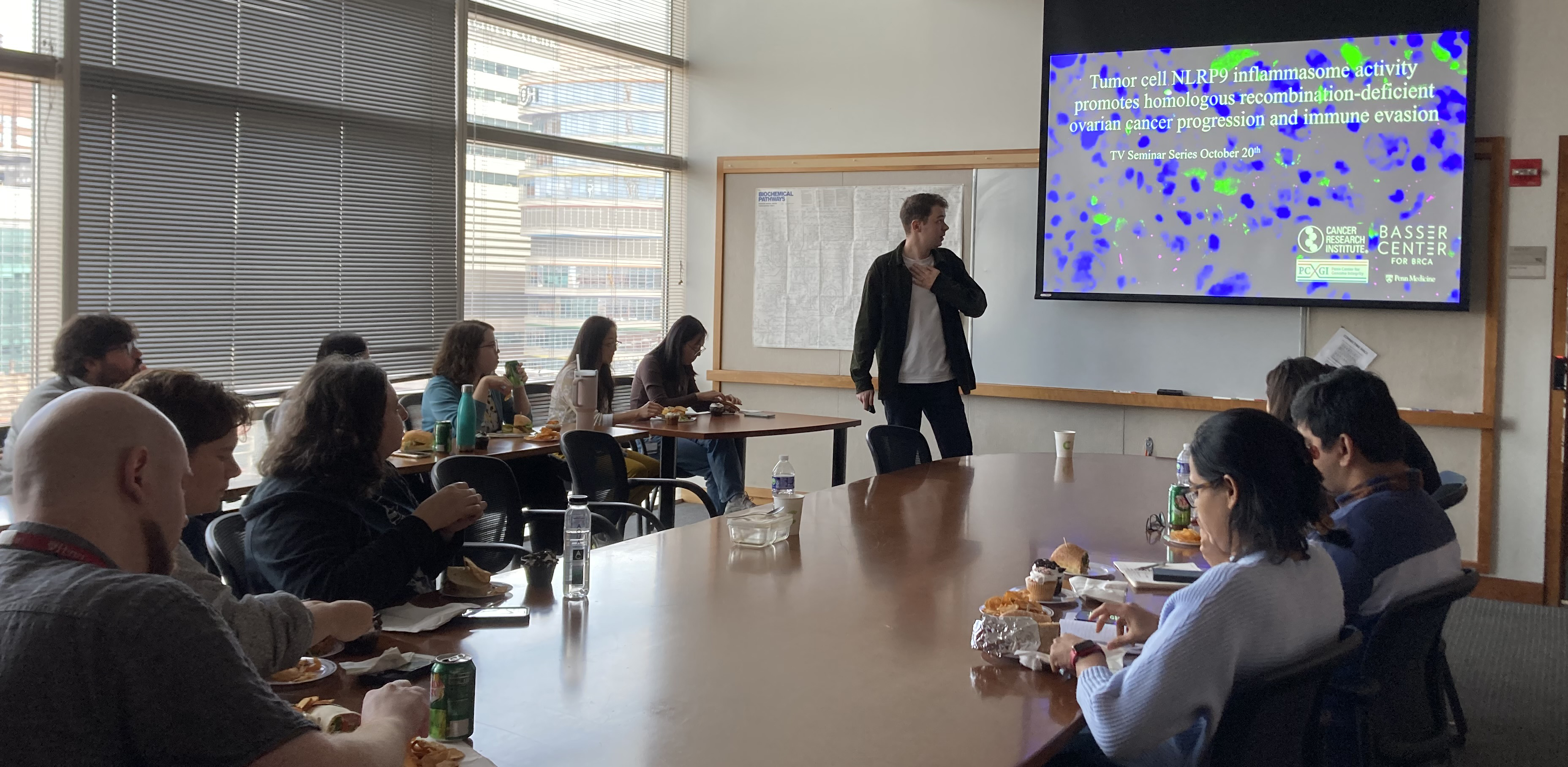 November 17 ► Speakers
Malay Sannigrahi, from Dr. D. Basu lab
Title: "Mechanistic insights into regulation of PGC-1α/ERRα pathway by E6 oncoprotein in HPV16+ve OPSCCs".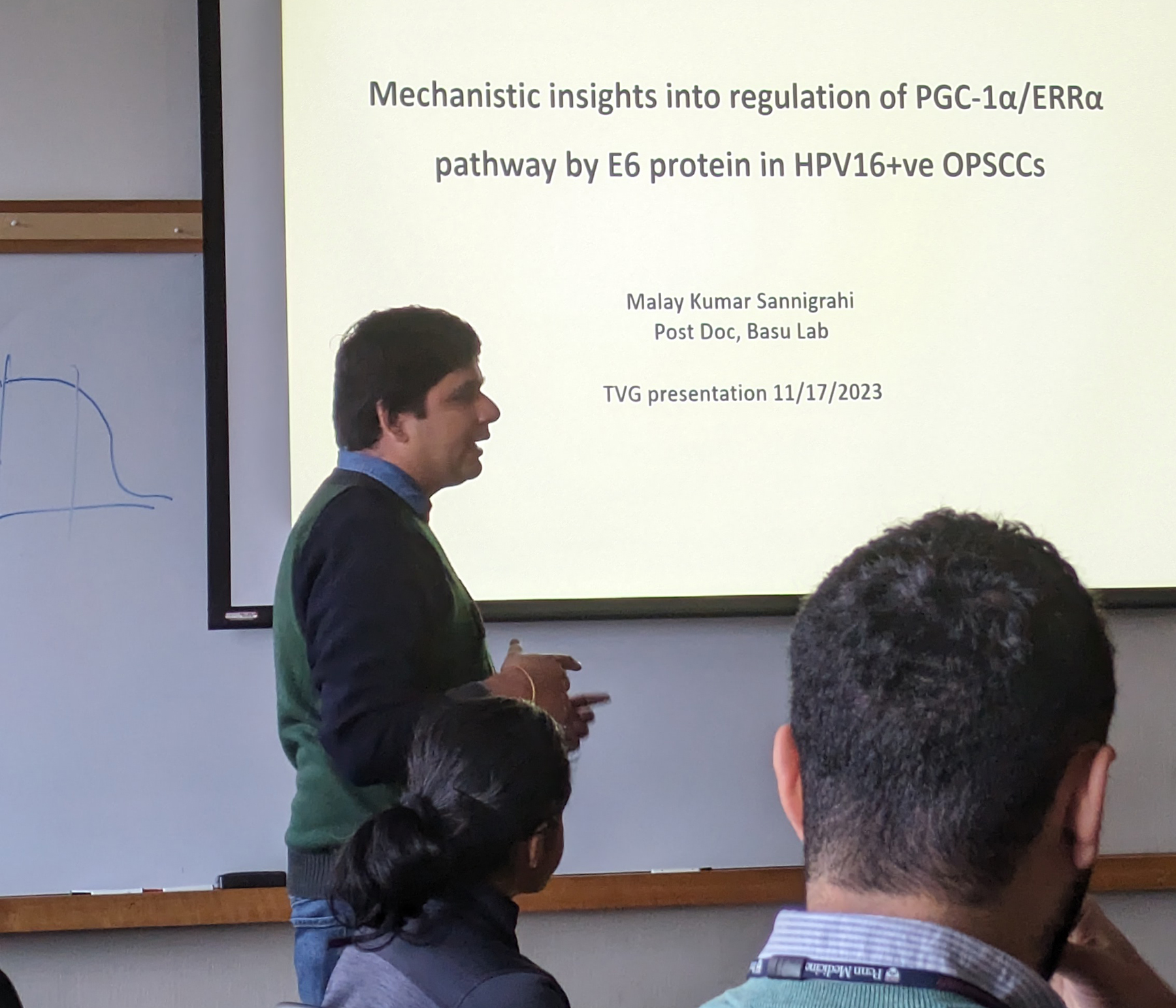 Amulya Sreekumar, from Dr. L. Chodosh lab
Title: "The role of proteoglycan biosynthesis in breast cancer dormancy".

December 15 ► Speakers
William Blakely, from Dr. E. White lab
Leonardo Castro Muñoz, from Dr. P. Lieberman lab
January 19 ► Speakers
Namrata Kumar, from Dr. M. Weitzman lab
Taylor Senay, from Dr. J. You lab
February 16 ► Speakers
Devivasha Bordoloi, from Dr. D. Weiner lab
Amy Gladstein, from Dr. D. Feldser lab
March 15 ► Speakers
Ryan O'Connell, from Dr. D. Weiner lab
Jacinta Davis, form Dr. A. Tikhonenko lab
April 19 ► Speakers
James Regan, from Dr. J. You lab
Alex Price, from Dr. A. Price lab
May 17 ► Speakers
Pushkal Ramesh, from Dr. E. White lab
Ahmed Diab, from Dr. A. Diab lab