Home

Our center's mission is to lead the integration of the best available evidence into institutional decision-making, in order to strengthen the quality, safety, and value of care for patients and populations. To learn more about CEP's Mission, Objectives & History click here or use the links below for quick access to CEP evidence resources.
---

NEW! Evidence Report Spotlight
*These links are accessible to the Penn Network only. All others can submit a request for the full text here.
---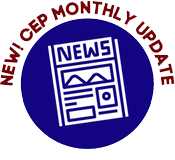 NEW! Monthly Update
*You must use your Penn administered email address in order to receive and access the monthly update report.
---
PennPathways Program
The mission of our program is to facilitate the translation and integration of evidence into clinical practice for Penn Medicine clinicians and staff. Check out our PennPathways Program to learn more.