Our Partners

In 2012, CEP joined with the ECRI EPC to form the ECRI-Penn Medicine EPC. Learn more about this partnership and review published reports on the ECRI-Penn Medicine Evidence-based Practice Center homepage.
To date, the ECRI-Penn Medicine EPC has provided a variety of services, including evidence reports and assessments about medical technologies and health policy issues. Our team of experts has offered trusted guidance and consulting on new and emerging medical technologies, procedures, genetic tests, and clinical practice guidelines.
---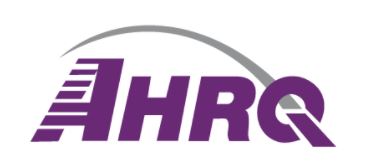 CEP is one of 9 AHRQ EPCs, with designation since 2012. In this role, we collaborate and complete systematic reviews for stakeholders including the CDC, NIH and CMS. To learn more about topic nomination procedures or to search EPC reports, visit the AHRQ website.
These reports may be used for informing and developing coverage decisions, quality measures, educational materials and tools, clinical practice guidelines, and research agendas.
---

CEP has been a designated Cochrane U.S. Network affiliate center since 2019 when the network was established, serving as one of 16 founding Affiliate Centers. To learn more about the Cochrane US Network and its affiliate centers, click here. Or explore The Cochrane Library for published systematic reviews.
The Cochrane US Network works to promote evidence-based decision making in medicine, public health, and healthcare in the US by producing high-quality systematic and evidence reviews, supporting and building capacity for systematic review authors, training current and potential users of Cochrane Reviews, and forging collaborative partnerships for policy and guidance.
---

The International Network of Agencies for Health Technology Assessment database catalogs published reports from centers located around the world, including CEP. If you are external to Penn and looking to search CEP reports by title, use the search function via the HTA database. After searching CEP titles, you can submit a request for the full text using this request form.