Lab Photos
Farewell celebration for Yiqing as she starts a new role at Tavotek Biotherapeutics. Congratulations, Yiqing!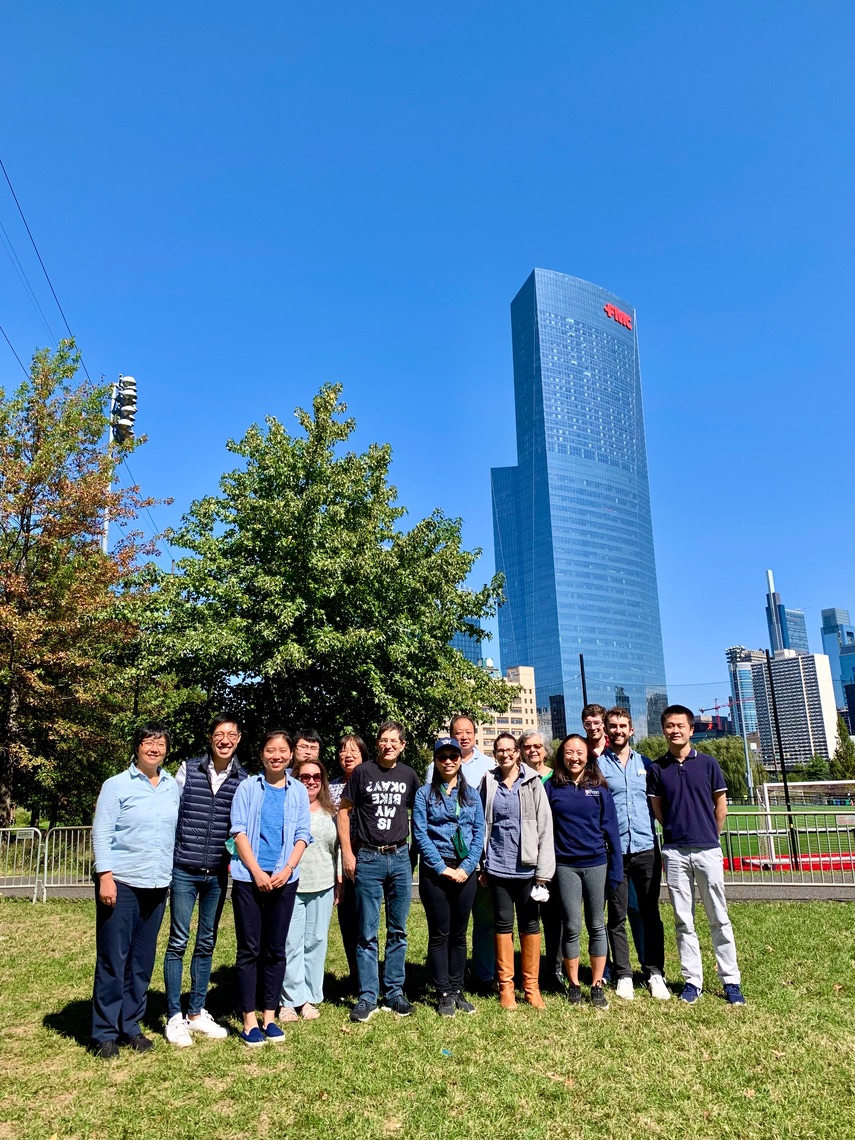 Celebrating Aileen's successful thesis defense at District. Congratulations, Aileen!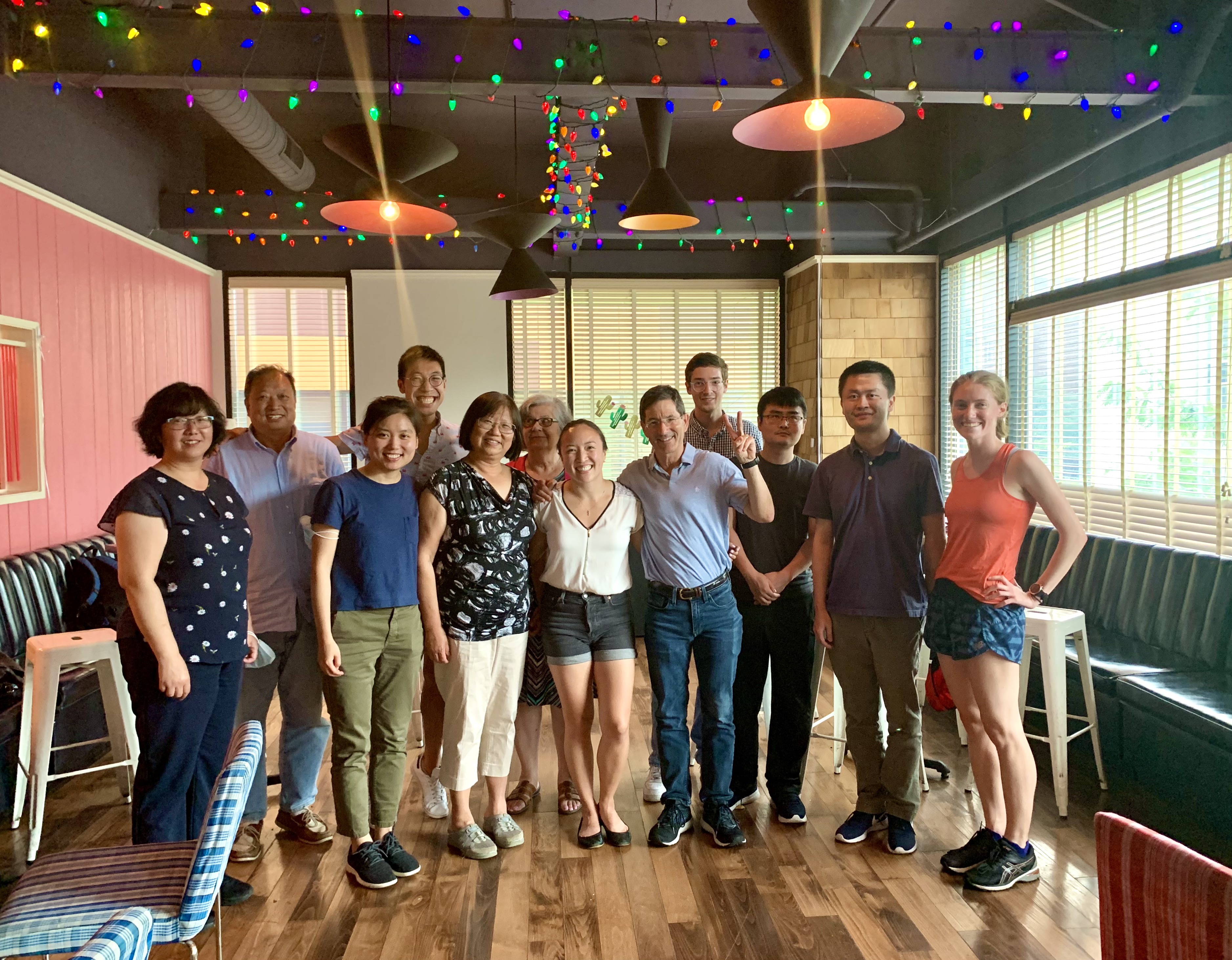 Aileen defends her thesis ft. Grizzly, memes, and some stuff about CCM (the first in person defense at Penn since the pandemic!)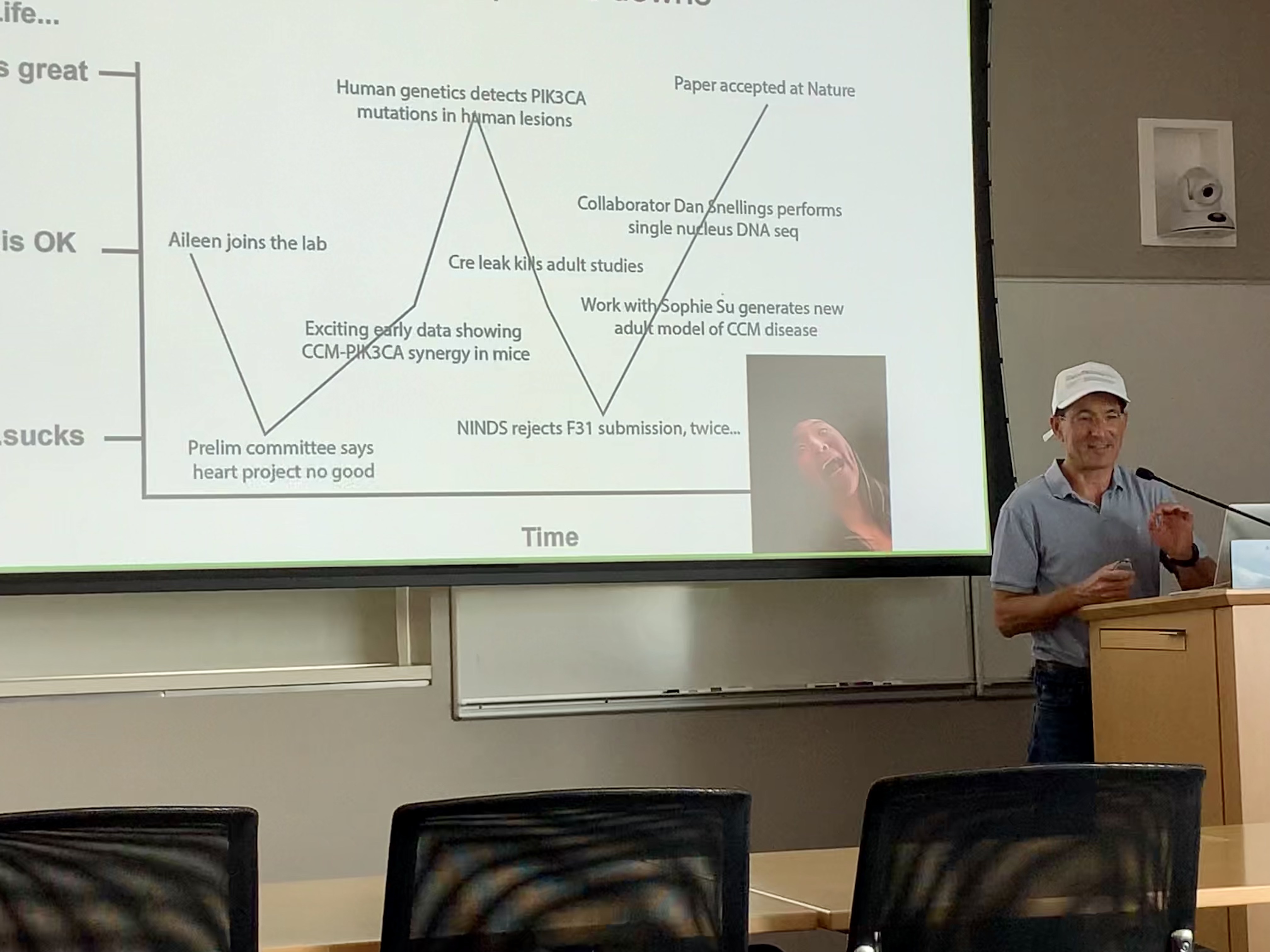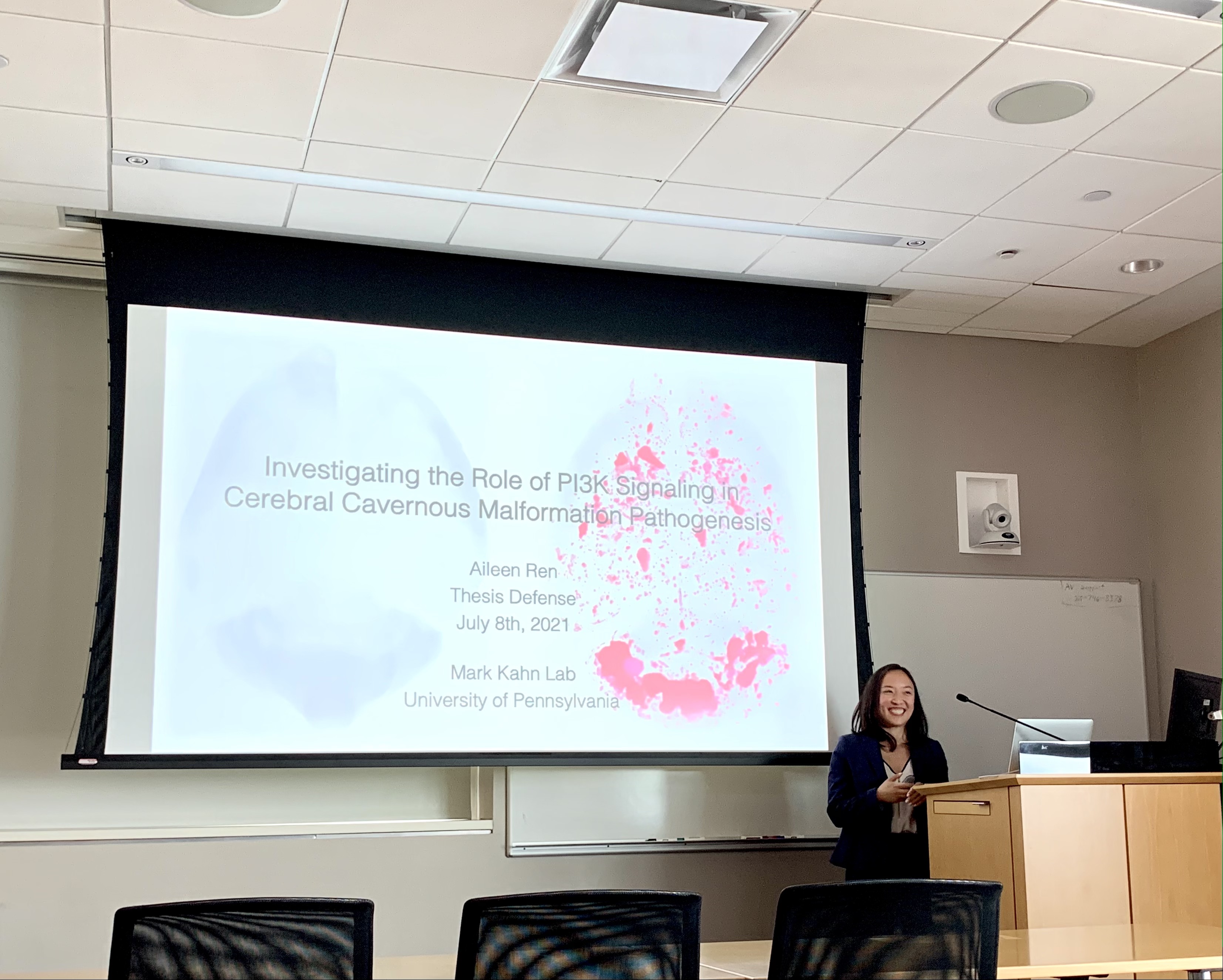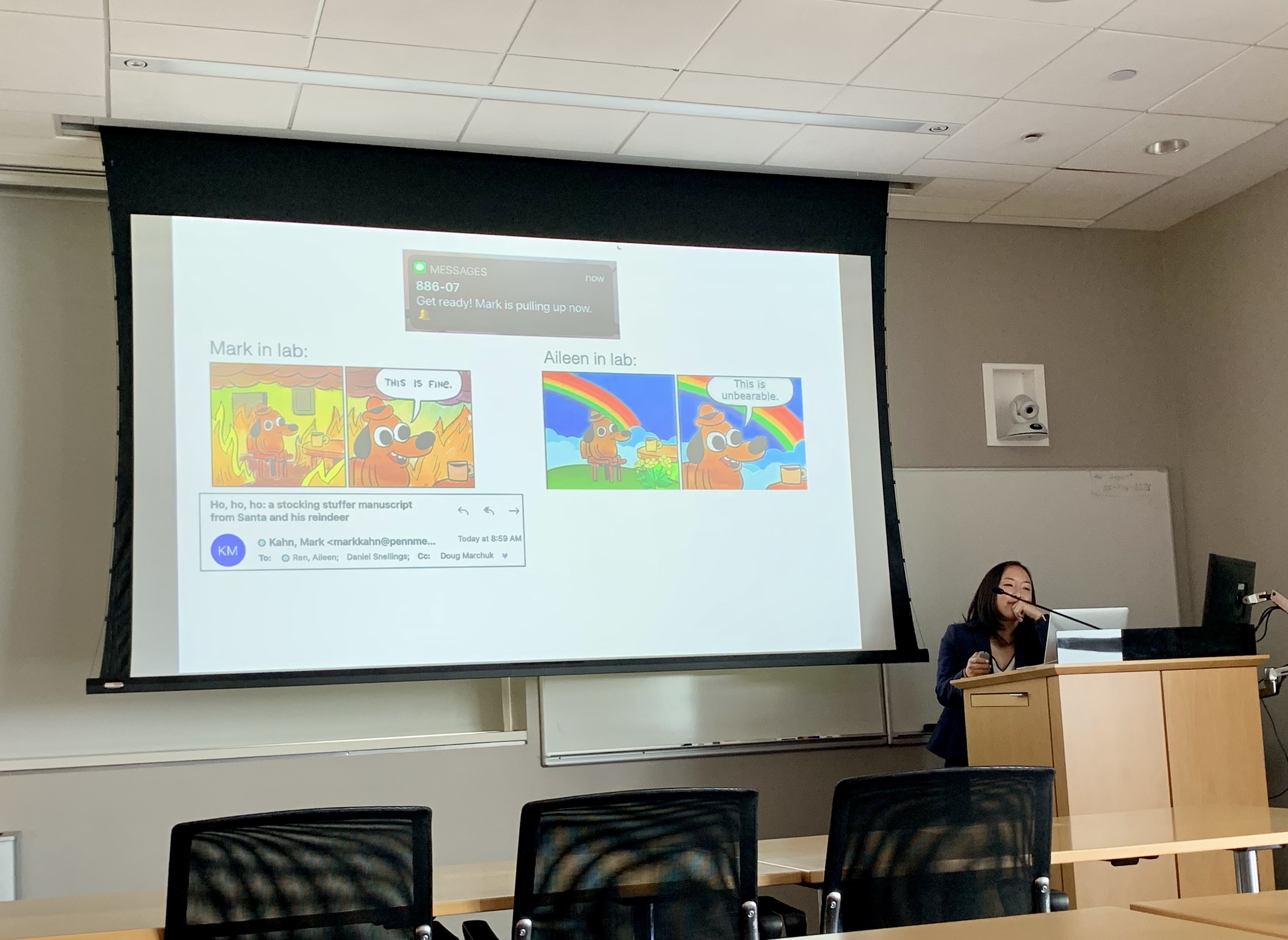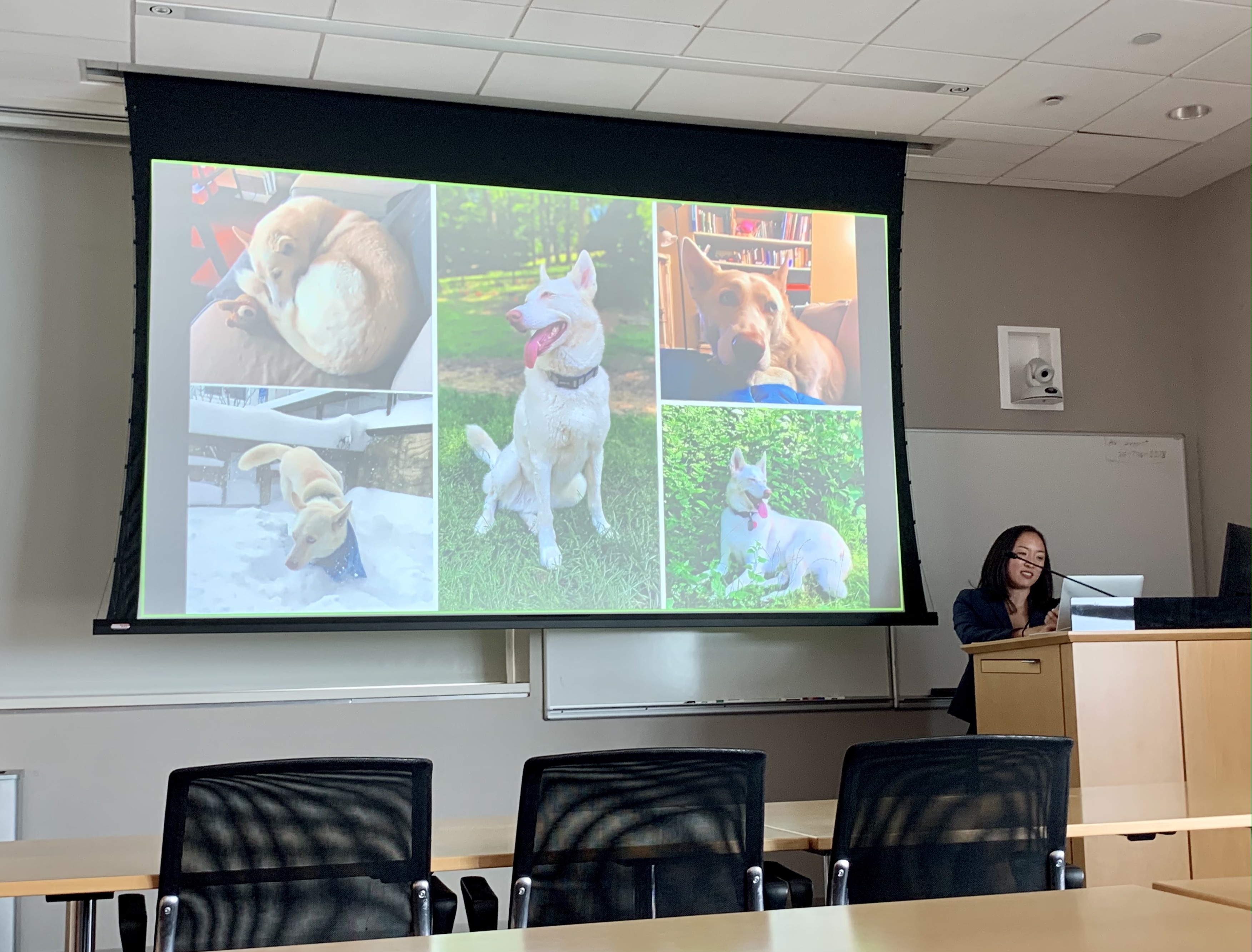 Kahn Lab celebrates Aileen's Nature paper, Derek's birthday, new extended lab family from Lauren and Mei, Yiqing's collaborations with the Speck lab, 100% lab vaccinations, good weather, and so so much more at Penn Park!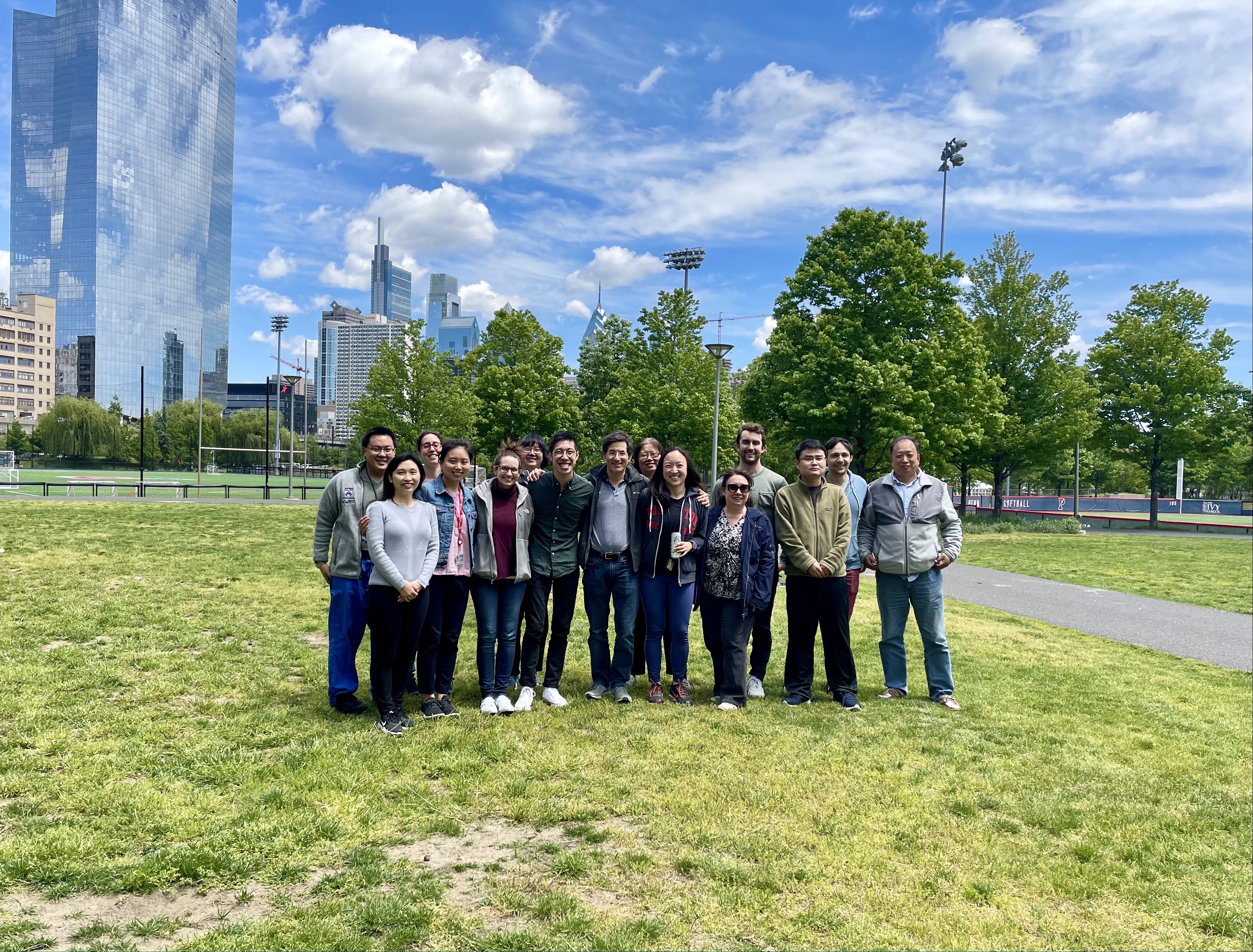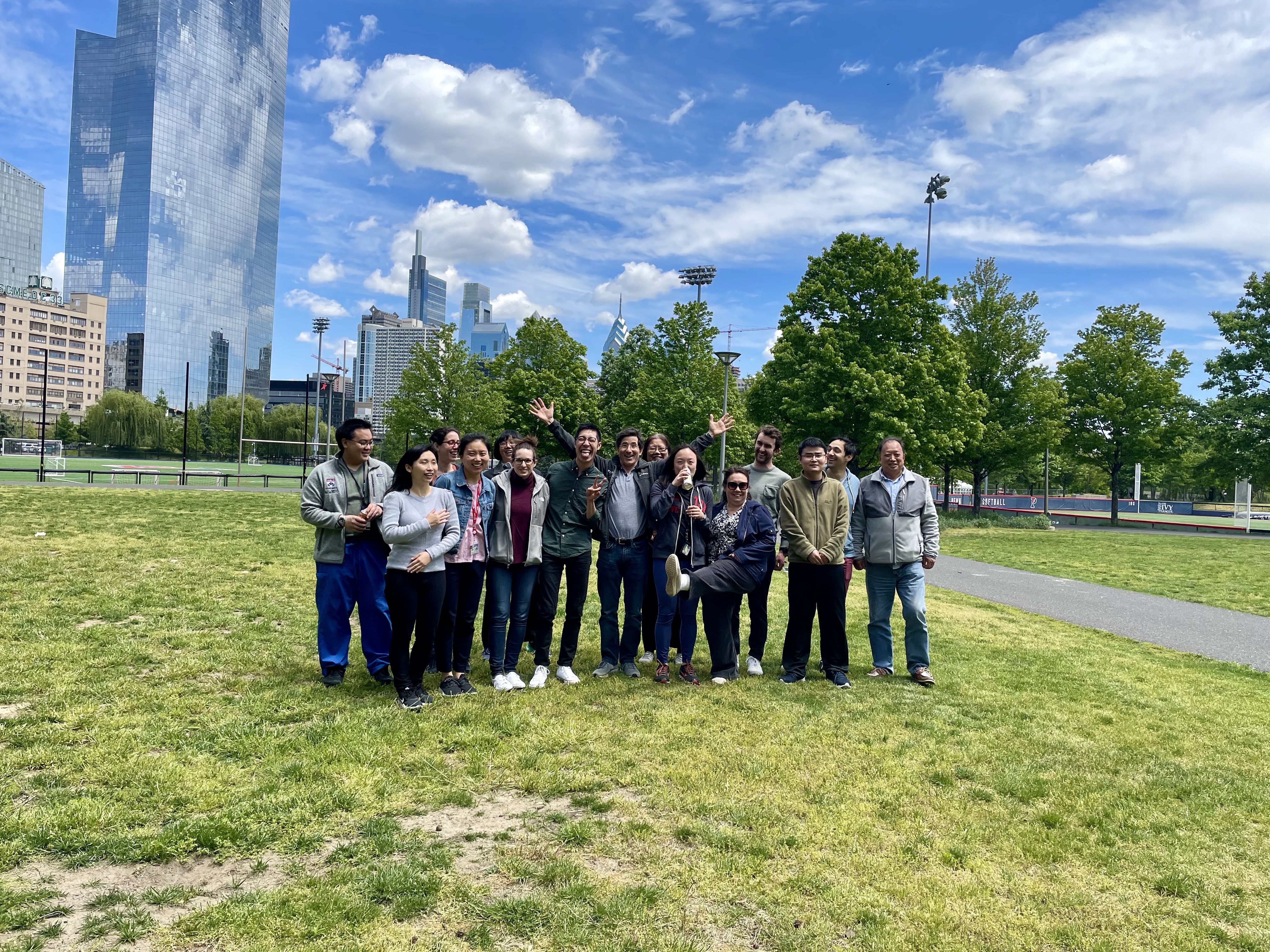 Farewell celebration for Courtney Hong. Good luck, Courtney!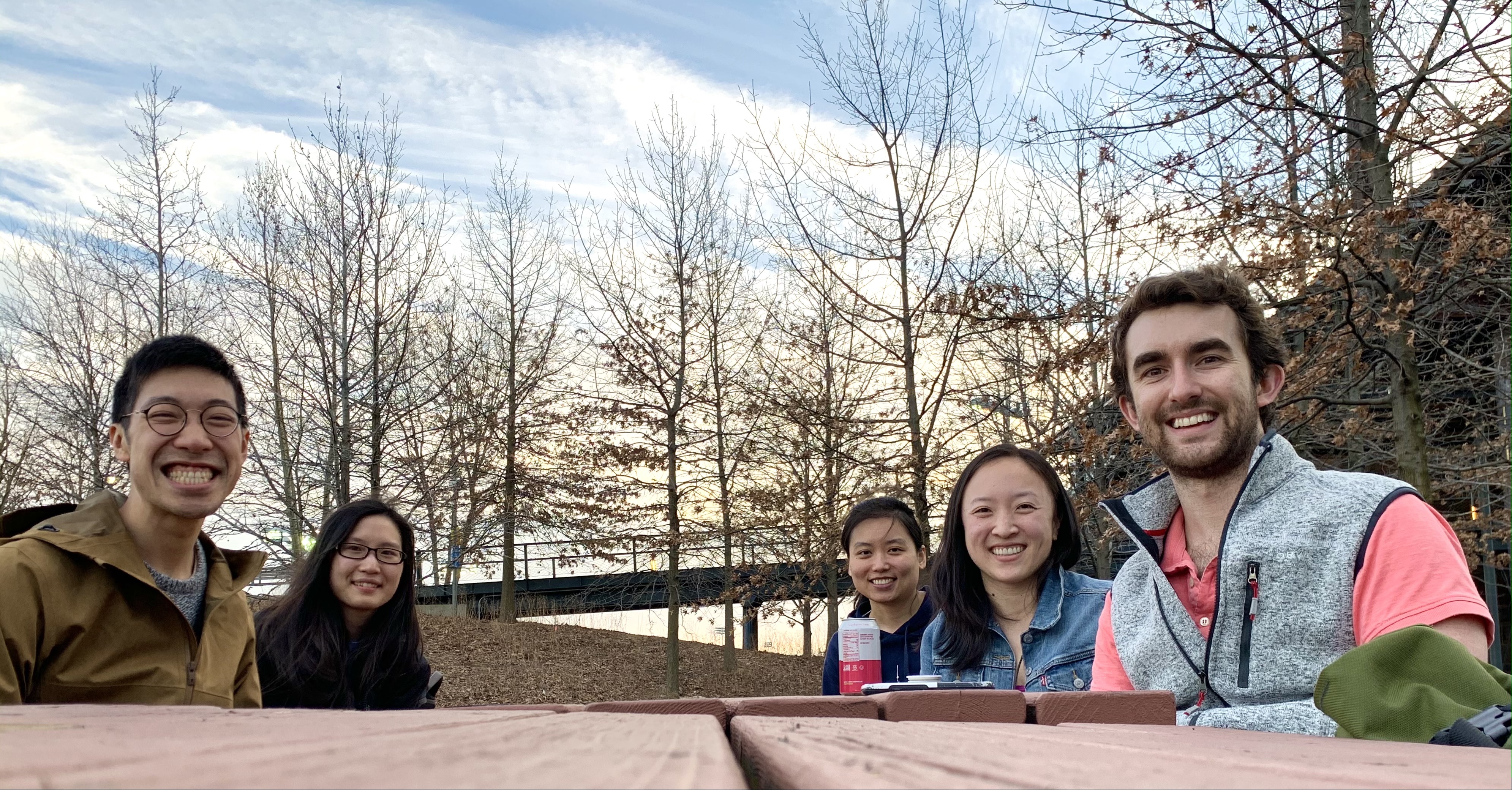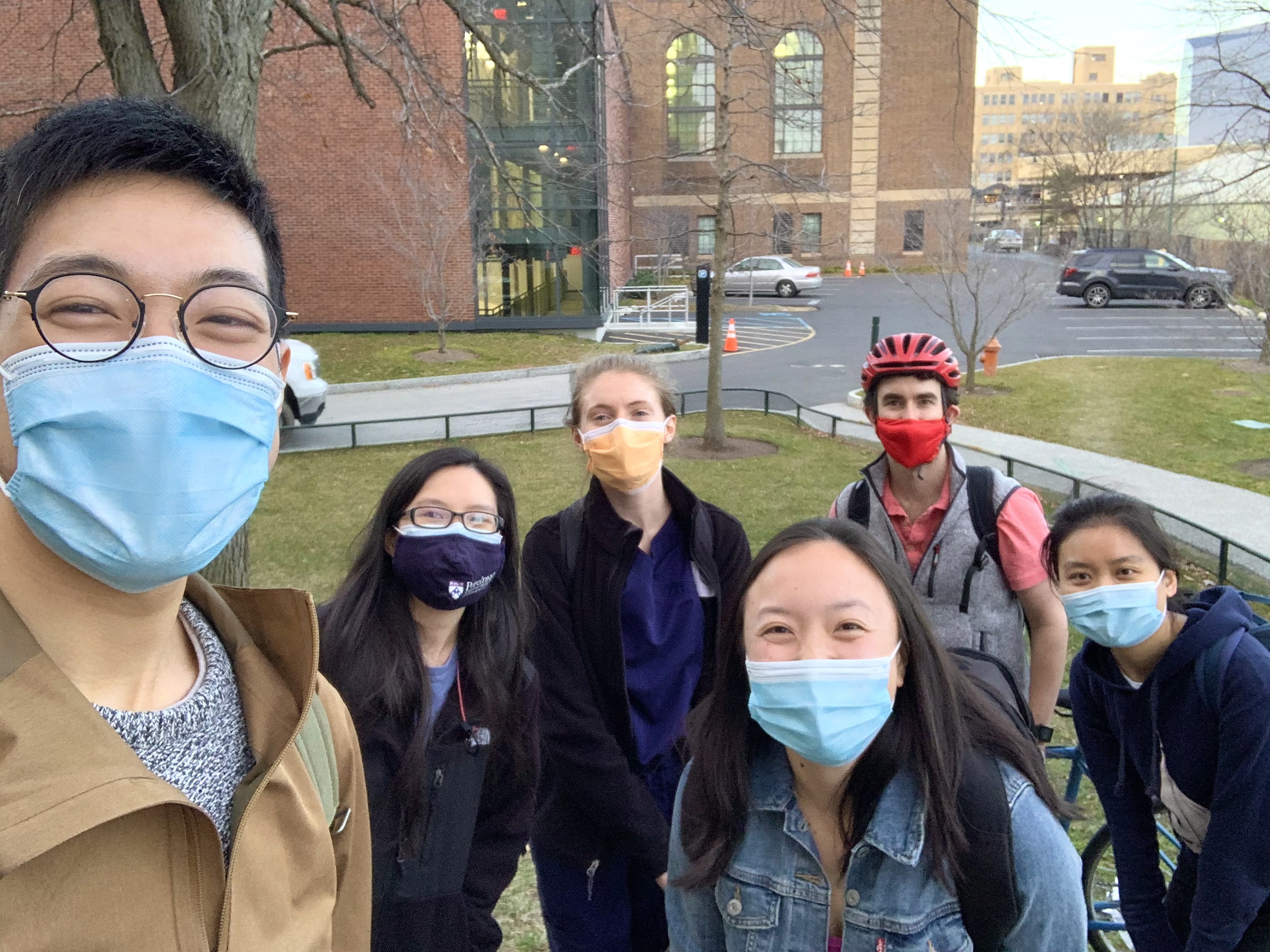 Courtney Hong SUCCESSFULLY defends her thesis and the lab celebrates!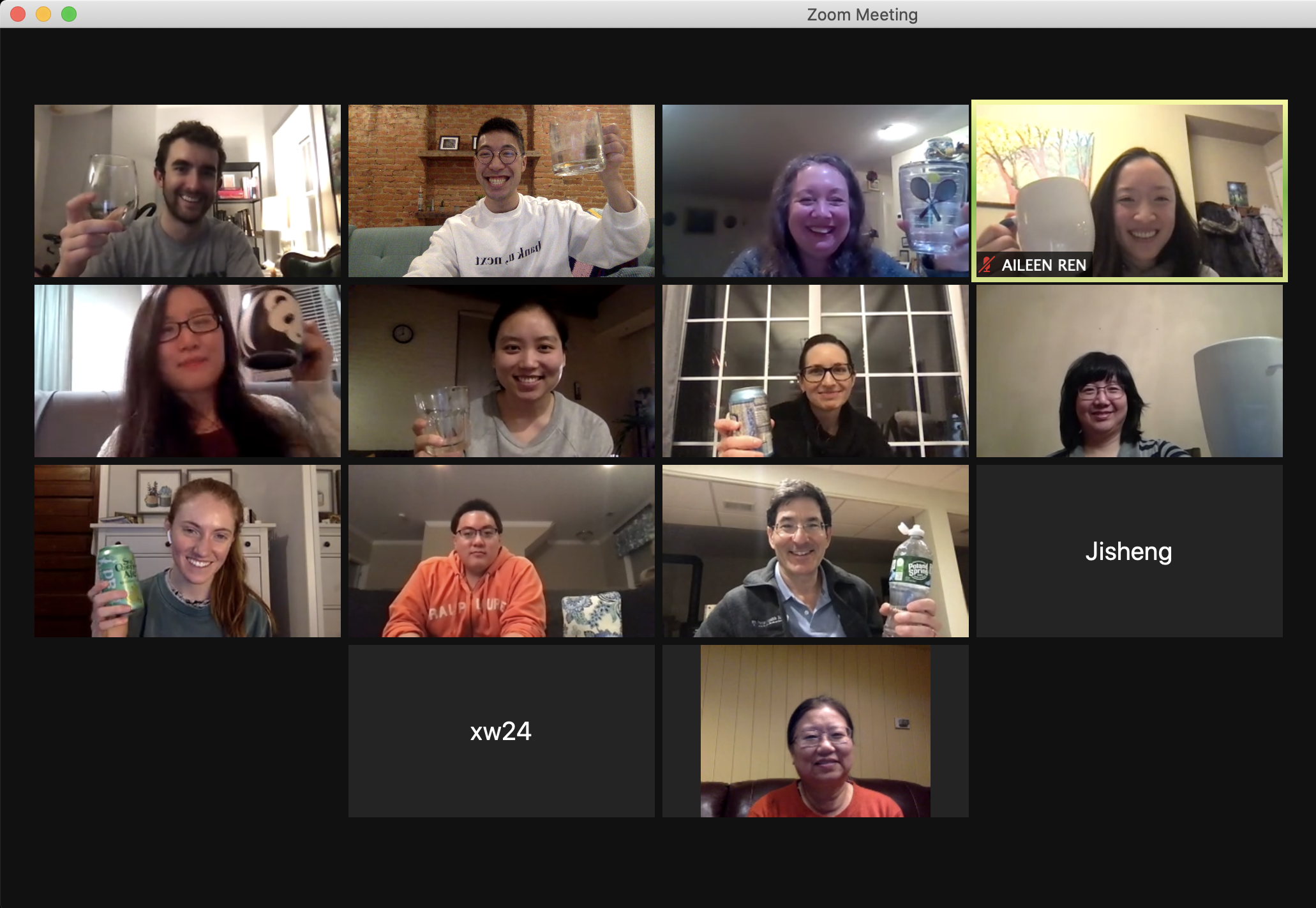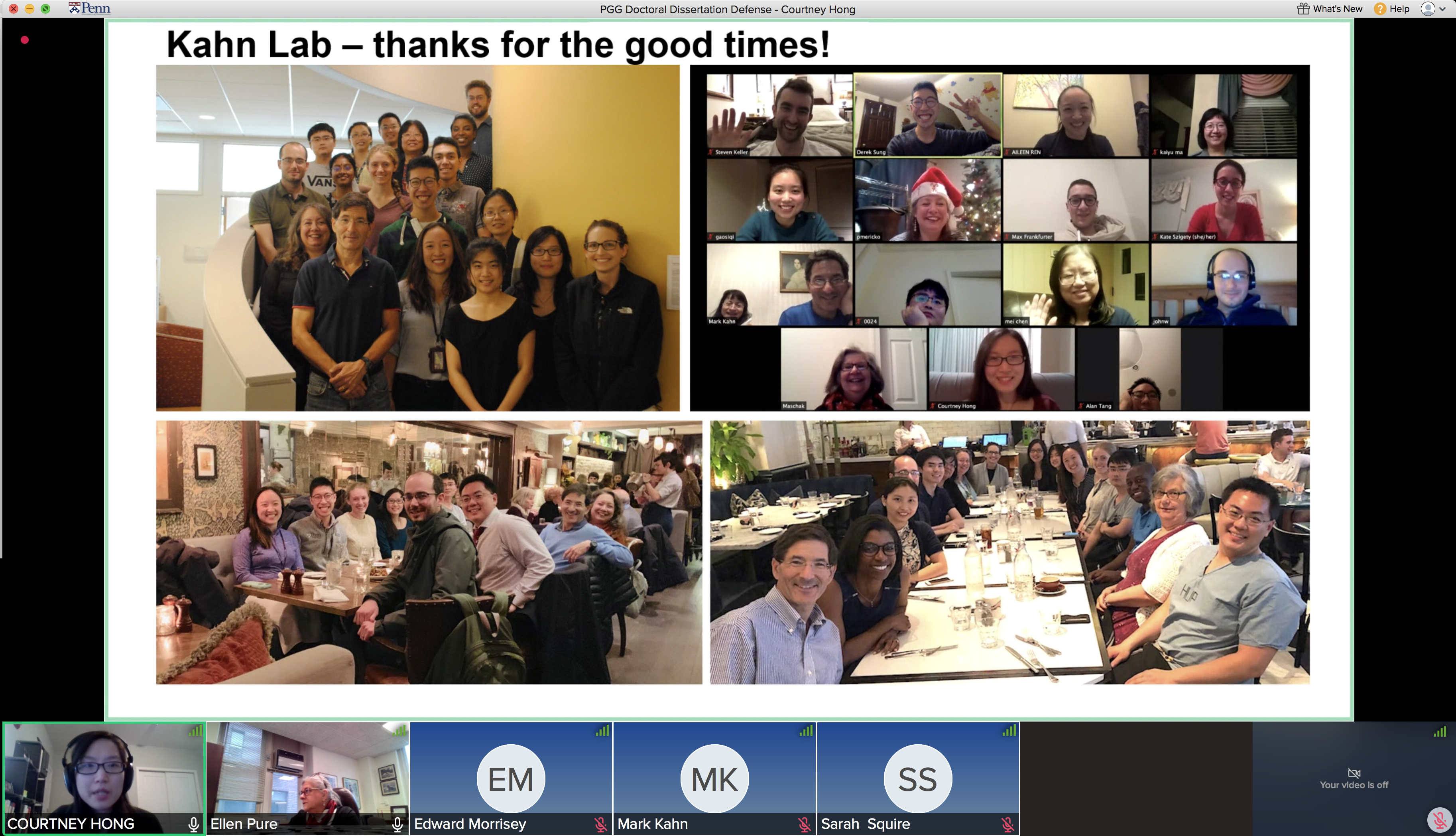 The Kahn lab's first virtual holiday party with trivia. Stay safe and mask up!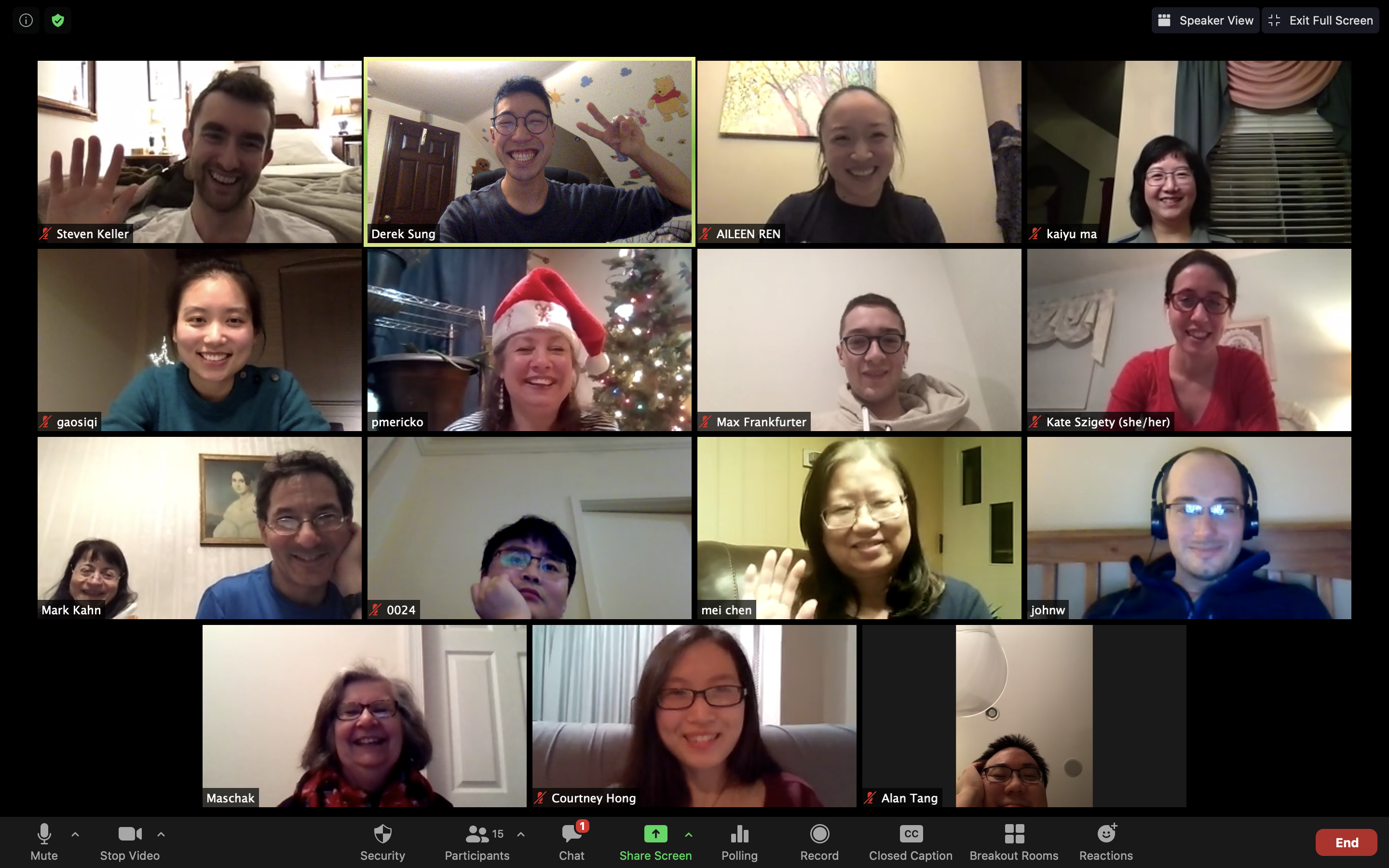 Farewell dinner for John, now CEO of OsciFlex. We'll miss you, John!

The lab celebrates Lillian's successful PhD defense!

Lillian's friends cheer her on at her defense!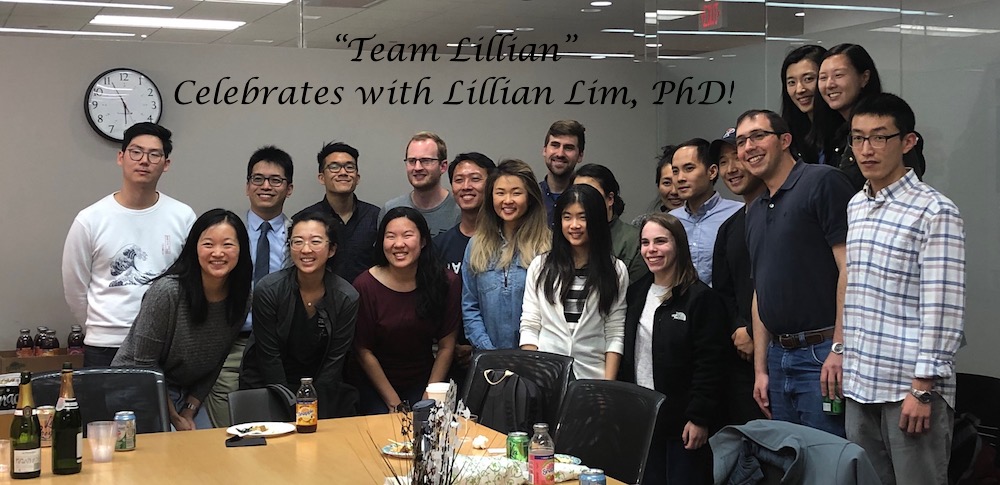 Farewell dinner for Hasina!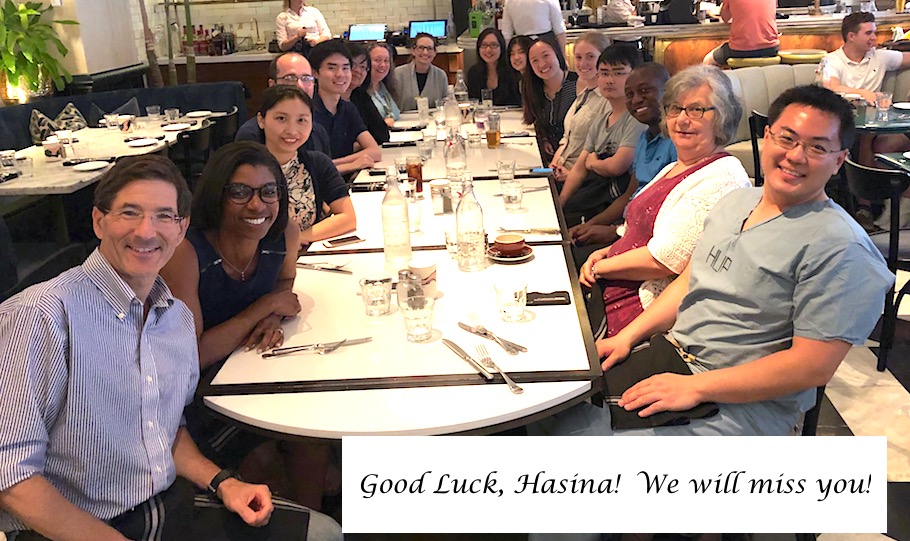 Lab photo 2017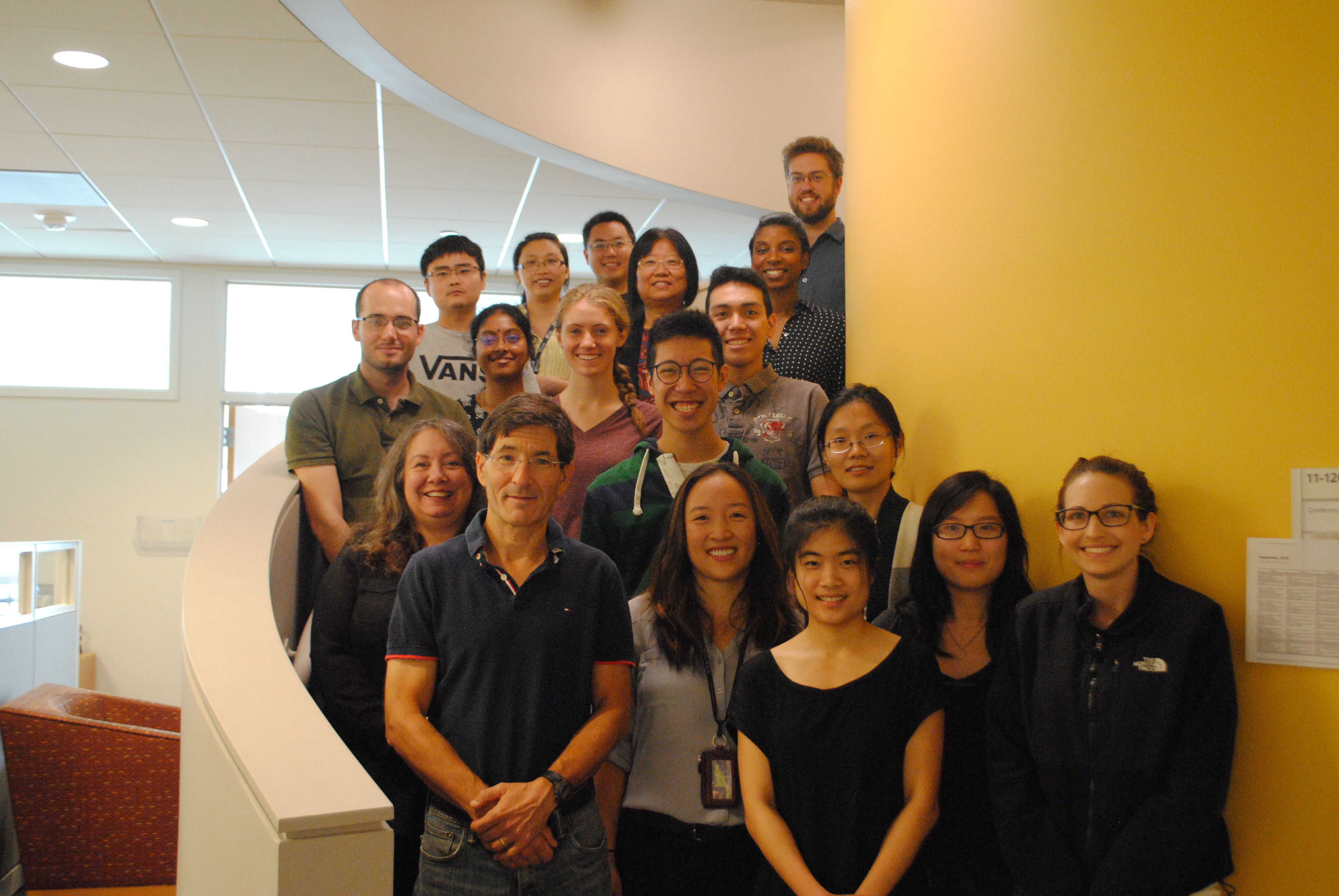 Farewell dinner for Dan Sweet. Good luck, Dan! We'll miss you!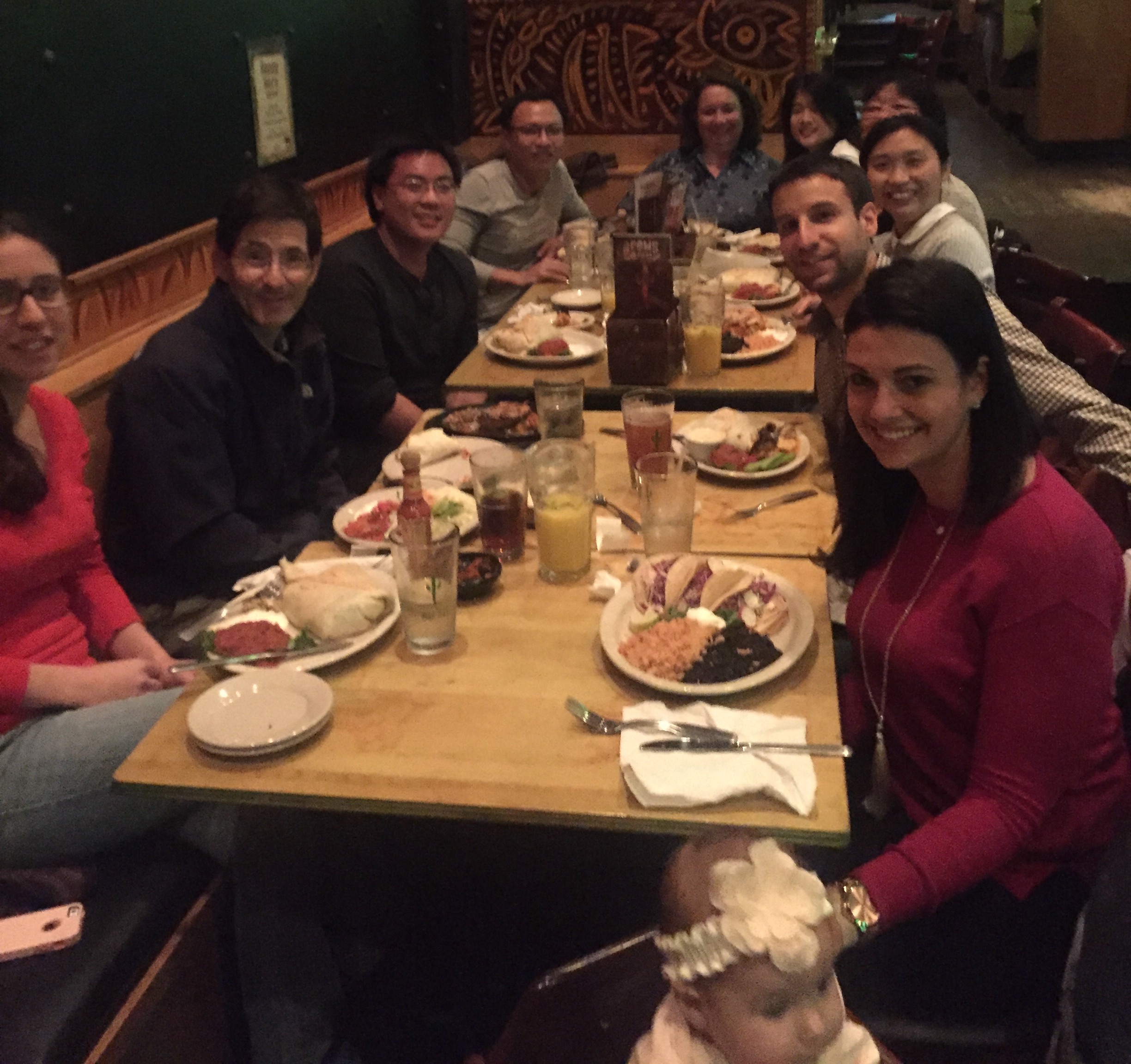 Lab photo 2016

Kahn lab celebrates Chinese New Year!