How You Can Help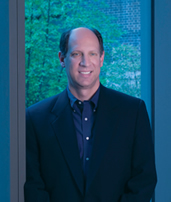 Our mission is to conduct the highest quality research that will improve patient lives, understand fundamental mechanisms, as well as train the next generation of leaders in our field who will carry on this vital work. We appreciate your interest in our programs and thank you for your support!
Louis J. Soslowsky, Ph.D.
Fairhill Professor of Orthopaedic Surgery
Vice Chair for Research
---
Every year in the United States, musculoskeletal-related conditions account for:
132 million doctor visits
29 million emergency department visits
15 million hospital stays
More than $850 billion in health care costs
The key to improving the treatment of musculoskeletal injuries and disease-- and restoring quality of life to millions-- is creating a deeper understanding of the body. It's the foundational work taking place in the lab that helps produce the most effective clinical therapies. Your gift can be the key to the next breakthrough in research.
Philanthropy helps our scientists in many ways, providing
critical funding for research projects,
the latest tools and technologies, and
the freedom to spend more time on their work-- not seeking out sources of funding
It also gives our most promising young talent a learning environment that is rich with opportunity and possibility.
When our investigators know they have your support, they are better able to plan for the future, to take chances on new approaches, and to focus their research on doing the most good for the greatest number of patients.
To learn more about our research, please explore the links at the top of the page. You may also contact Lou Soslowsky, Ph.D., Vice Chair for Research, at soslowsk@upenn.edu or any of our faculty on our pages.
For more information about various giving opportunities available, please contact Allyse Orsini, Senior Associate Director of Development, at 215-746-3008 or aorsini@upenn.edu
To make a gift now to the Orthopaedic Surgery Fund, go to www.pennmedicine.org/mckaylab-giving
Thank you!