Information for Visiting Medical Students
Penn Visiting Clerkships for Students Underrepresented in Medicine UPHS|CHOP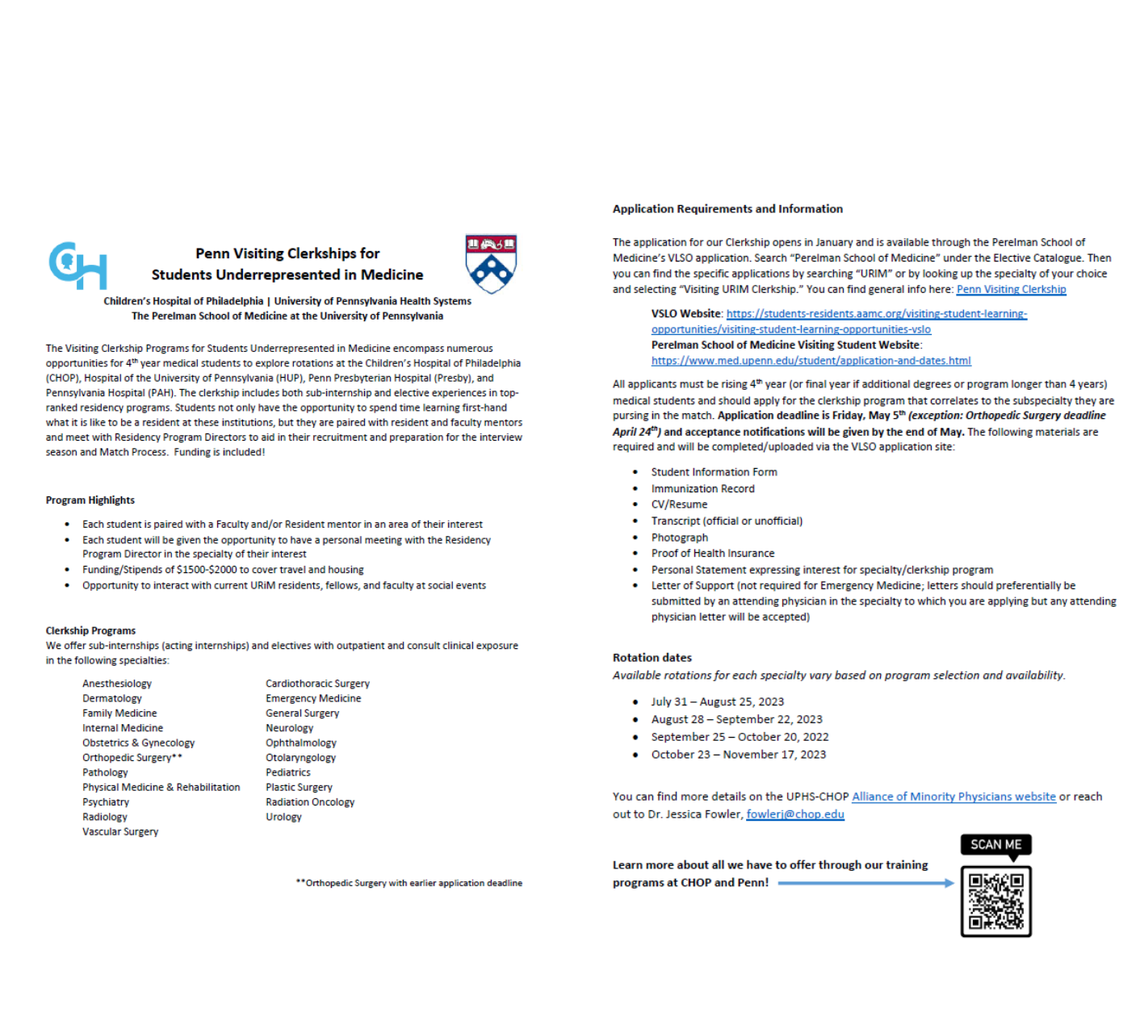 Goals and Expectations of the Radiation Oncology Elective Course
To learn more about the general principles of oncology, including:

Basic scientific principles of neoplasia
Clinical presentation, diagnosis, workup and staging of various cancers
Multidisciplinary treatment decisions and guidelines
Principles of surgery, systemic therapy, and radiation therapy
Supportive medical care and palliative care of cancer patients

To understand the role of radiation therapy in the treatment of cancer.

To attend all tumor boards, chart rounds, and educational conferences/sessions.

To observe specialized procedures of radiation therapy for cancer, including

General simulation and treatment of common radiation therapy fields.
Planning and administration of CT-planned external beam radiation therapy.
Planning and administration of brachytherapy (optional).
Intraoperative photodynamic therapy (optional).

Give an oral presentation on a clinical topic related to your assigned rotation.