Jacqueline Kloss, PhD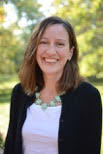 Personal Statement:
Sleep is pivotal to our health and well-being. Through my work as a clinical psychologist, I have embraced the discipline of behavioral sleep medicine. The goals of my practice are: a) to help my patients understand the underlying causes, correlates, and consequences of their sleep problem (s); b) to facilitate behavioral and cognitive change that is conducive to healthy and optimal sleep; and c) to foster sleep education among my fellow colleagues and health professionals, communities, and at risk populations. I have been practicing behavioral sleep medicine, in general, and cognitive-behavioral therapy for insomnia, in specific, for nearly 20 years.
Educational and Professional Background:
Dr. Kloss is an alumna of the University of Scranton. She received her PhD in Clinical Psychology at Binghamton University (SUNY). She completed her Clinical internship at the University of Medicine and Dentistry of New Jersey (UMDNJ), Piscataway, NJ, and was a post-doctoral trainee in the Department of Psychiatry, University of Pennsylvania.
In her former position as an Associate Professor, Department of Psychology at Drexel University, she dedicated over 15 years of her career as a mentor, educator, and scholar, and clinician in the area of health psychology. She has co-edited two books, Insomnia Principles and Management and Women's Health Psychology, contributed seven chapters, and co-authored chapter Etiology and Pathophysiology of Insomnia to the premier 6th edition of Principles and Practice of Sleep Medicine. She has over 25 peer-reviewed publications and over 75 presentations in the area of behavioral medicine. She follows a scientist-practitioner model in her practice and seeks to disseminate tools that will enable individuals to reach their optimal sleep health. Her current research mission is dedicated to behavioral sleep medicine, particularly as it pertains to sleep health in young adults and women. She is currently Co-PI on an R21 Natural History of Sleep Disturbance in Childbearing Women: A Feasibility Study with Dr. Michael Perlis, sponsored through NIH. She seeks to identify the degree to which sleep is associated with, and/or confers risk and protection to, reproductive, maternal, and infant health.
Professional Memberships:
American Psychological Society
Society of Behavioral Sleep Medicine
Association for Behavioral and Cognitive Therapies
American Academy of Sleep Medicine
Representative Publications:
Kloss, J.D., Nash, C.O., Horsey, S., & Taylor, D.J.: The delivery of behavioral sleep medicine to college students. Journal of Adolescent Health 48: 553-562, 2011.
Kloss, J.D., Perlis, M.L., Zamzow, J., Culnan, E., Gracia, C.: Sleep, sleep disturbance, and fertility in women. Sleep Medicine Reviews 22: 78-87, 2015.
Kloss, J.D. Nash, C.O., Culnan, Horsey, S., Walsh, C., & Radek, K.S.: A "Sleep 101" program improves sleep hygiene knowledge and maladaptive beliefs and attitudes about sleep among college students. Behavioral Medicine 42: 48-56, 2015.
Kloss, J.D., Tweedy, K., Gilrain, K: Psychological factors associated with sleep disturbance among perimenopausal women. Behavioral Sleep Medicine 2(4): 177-190, 2004
Perlis ML, Ellis J, Kloss JD, Riemann D: The etiology of insomnia. Principles and Practice of Sleep Medicine. 5th Edition. Section Editor: Daniel Buysse (eds.). Elsevier, Page: 769-784, 2016.
Back to Top