Featured Event
Rescheduled: "Protein Seeds as Pathogens: Prion diseases and prion-like features of Alzheimer's Parkinson's and related diseases"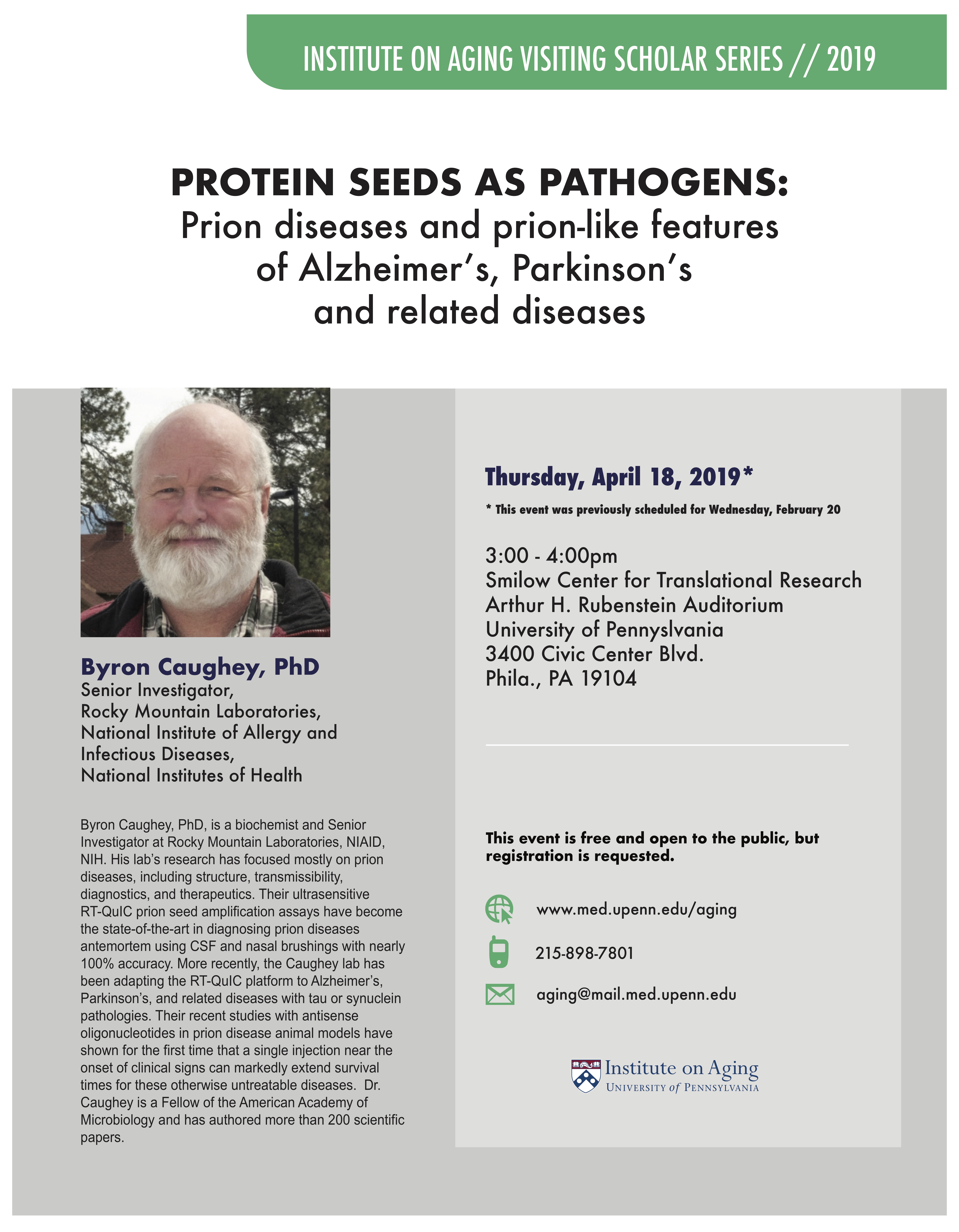 Byron Caughey, PhD
Senior Investigator, Rocky Mountain Laboratories,
National Institute of Allergy and Infectious Diseases, NIH
Thursday, April 18, 2019
3:00 — 4:00pm
Smilow Center, Rubenstein Auditorium
University of Pennsylvania
Register Now
More Upcoming IOA Events:
Sylvan M. Cohen Annual Retreat and Poster Session
"Energetics and Aging: Mitochondria Do It"
Keynote Speaker: Richard J. Youle, PhD
Penn Presenters TBD
May 1, 2019
11:30am — 5:00pm
Smilow Center, Arthur H. Rubenstein Auditorium and Lobby
More details to come *
---
​* Topics are tentative. Please check back closer to event date for confirmed talk title.
​* Online registration for each event will open no earlier than one month prior to the date.
---
© The Trustees of the University of Pennsylvania | Site best viewed in a supported browser. | Site Design: PMACS Web Team.