Featured Event
Penn Medicine's 8th Annual 5K for the IOA and Memory Mile Walk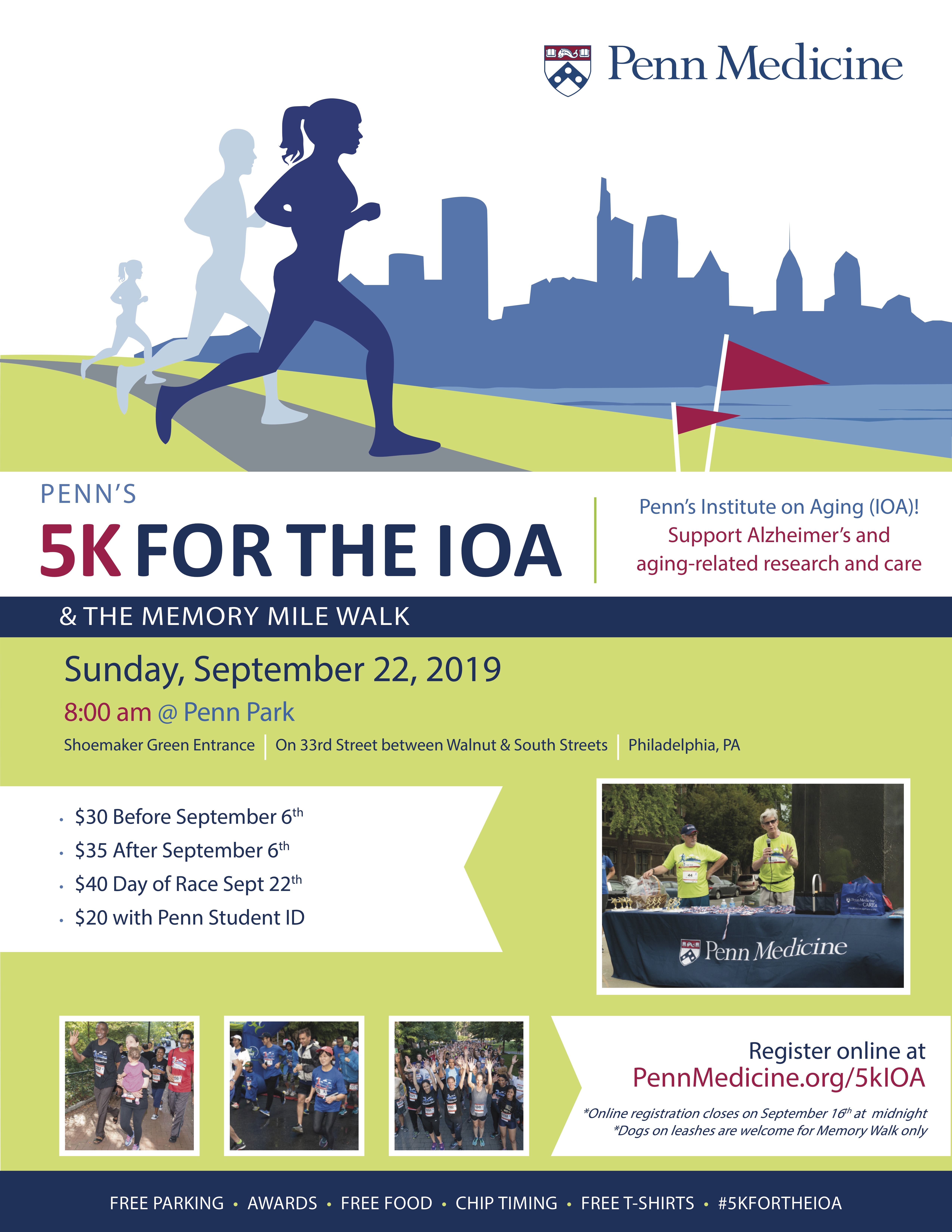 Sunday, September 22, 2019 | 8:00am
Penn Park | Shoemaker Green Entrance (On 33rd St. between Walnut and South Streets)
Support Alzheimer's and aging-related research and care at Penn's Institute on Aging!

Learn More and Register Online
Upcoming IOA Events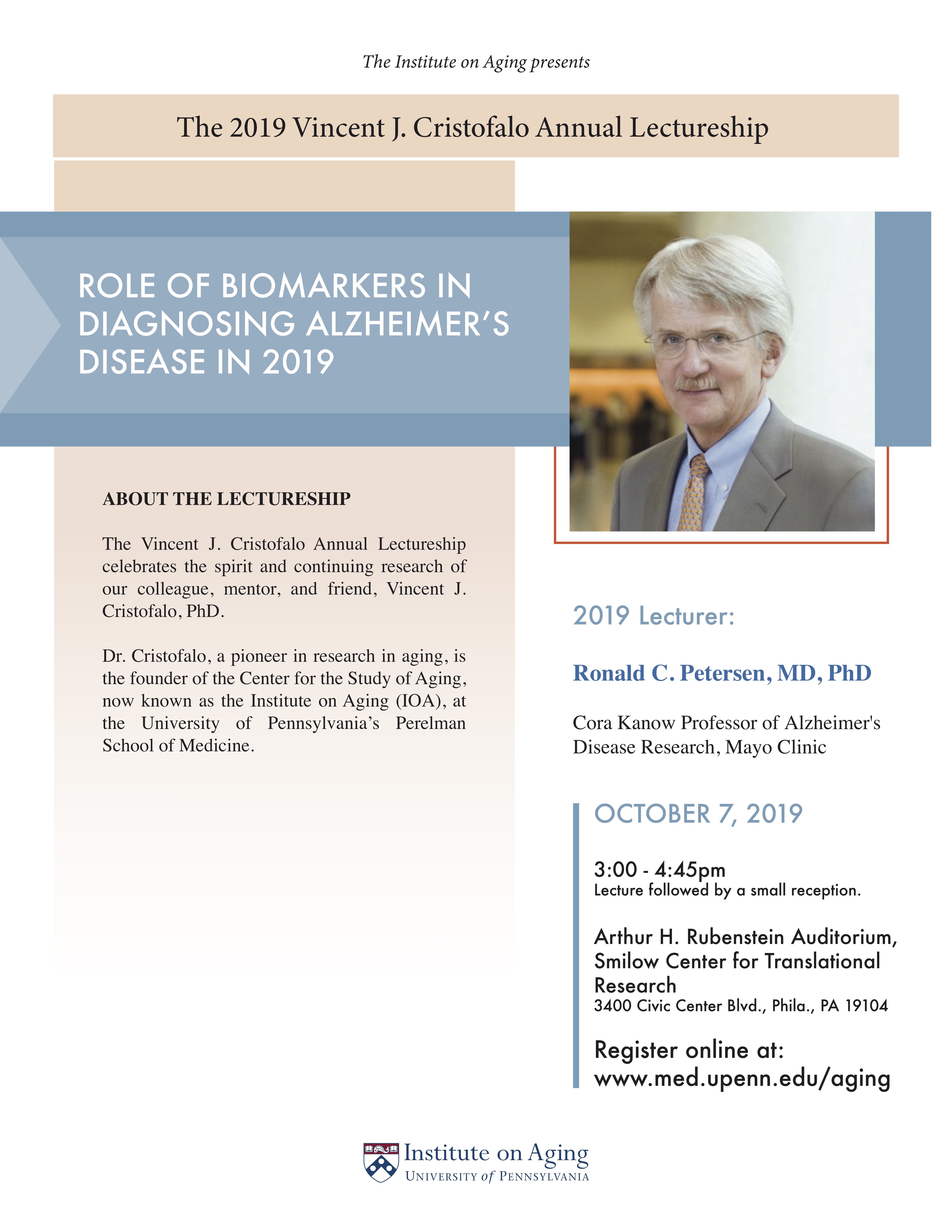 October 7, 2019
The Vincent J. Cristofalo Annual Lectureship
"Role of Biomarkers in Diagnosing Alzheimer's Disease in 2019"
2019 Lecturer: Ronald C. Petersen, MD, PhD
Cora Kanow Professor of Alzheimer's Disease Research, Mayo Clinic
3:00 — 4:45pm (Lecture and reception)
Smilow Center, Rubenstein Auditorium and Lobby
Register now!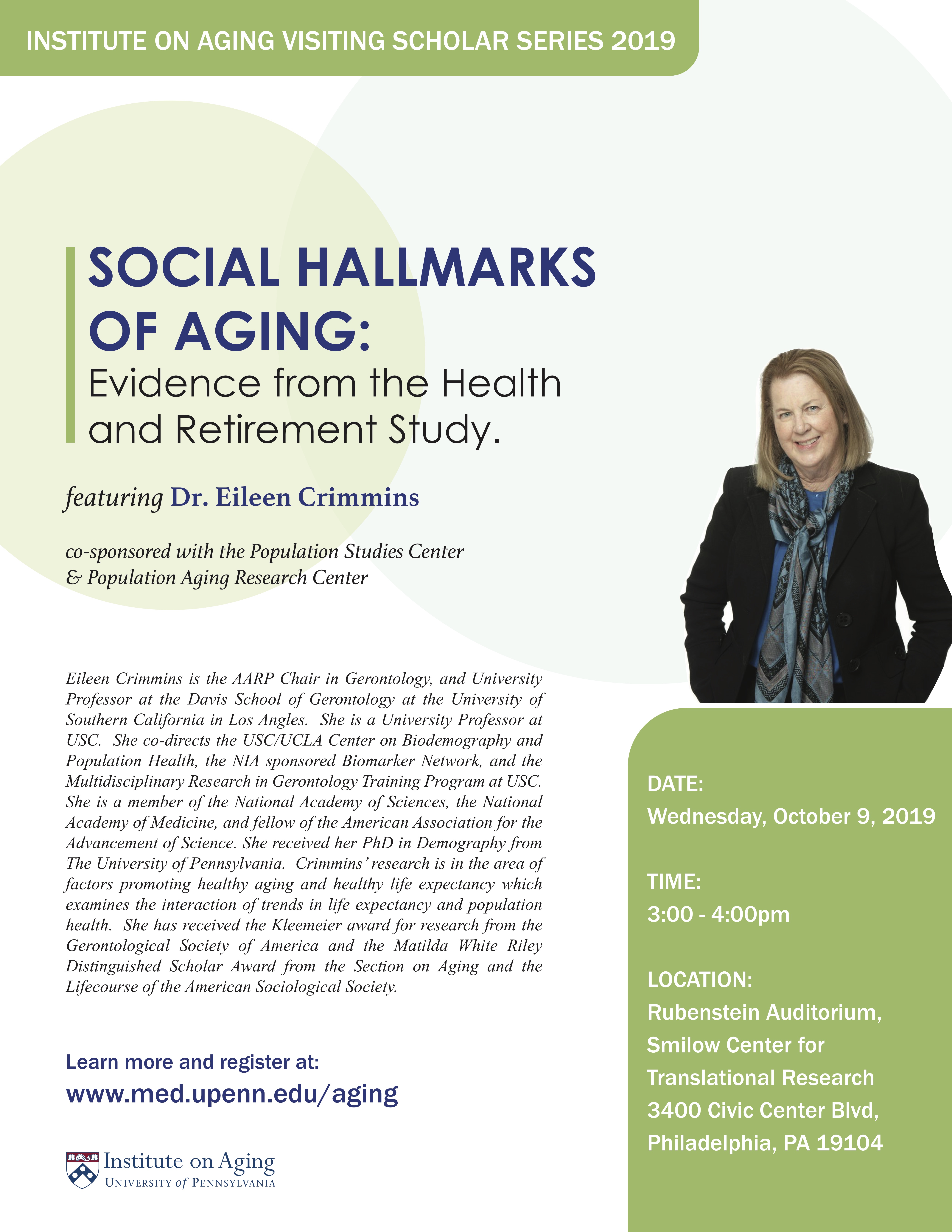 October 9, 2019
IOA Visiting Scholar Series Lecture
"Social Hallmarks of Aging: Evidence from the Health and Retirement Study"
Eileen Crimmins, PhD
AARP Professor of Gerontology, University of Southern California
3:00 — 4:00pm
Smilow Center, Rubenstein Auditorium
Register now!
November 20, 2019
IOA Visiting Scholar Series Lecture
Rhoda Au, PhD
Professor of Anatomy and Neurobiology
Boston University School of Medicine
More details coming soon!
---
​* Topics are tentative. Please check back closer to event date for confirmed talk title.
​* Online registration for each event will open no earlier than one month prior to the date.
---
© The Trustees of the University of Pennsylvania | Site best viewed in a supported browser. | Report Accessibility Issues and Get Help | Site Design: PMACS Web Team.