Featured Event
Visiting Scholar Series 2019 Lecture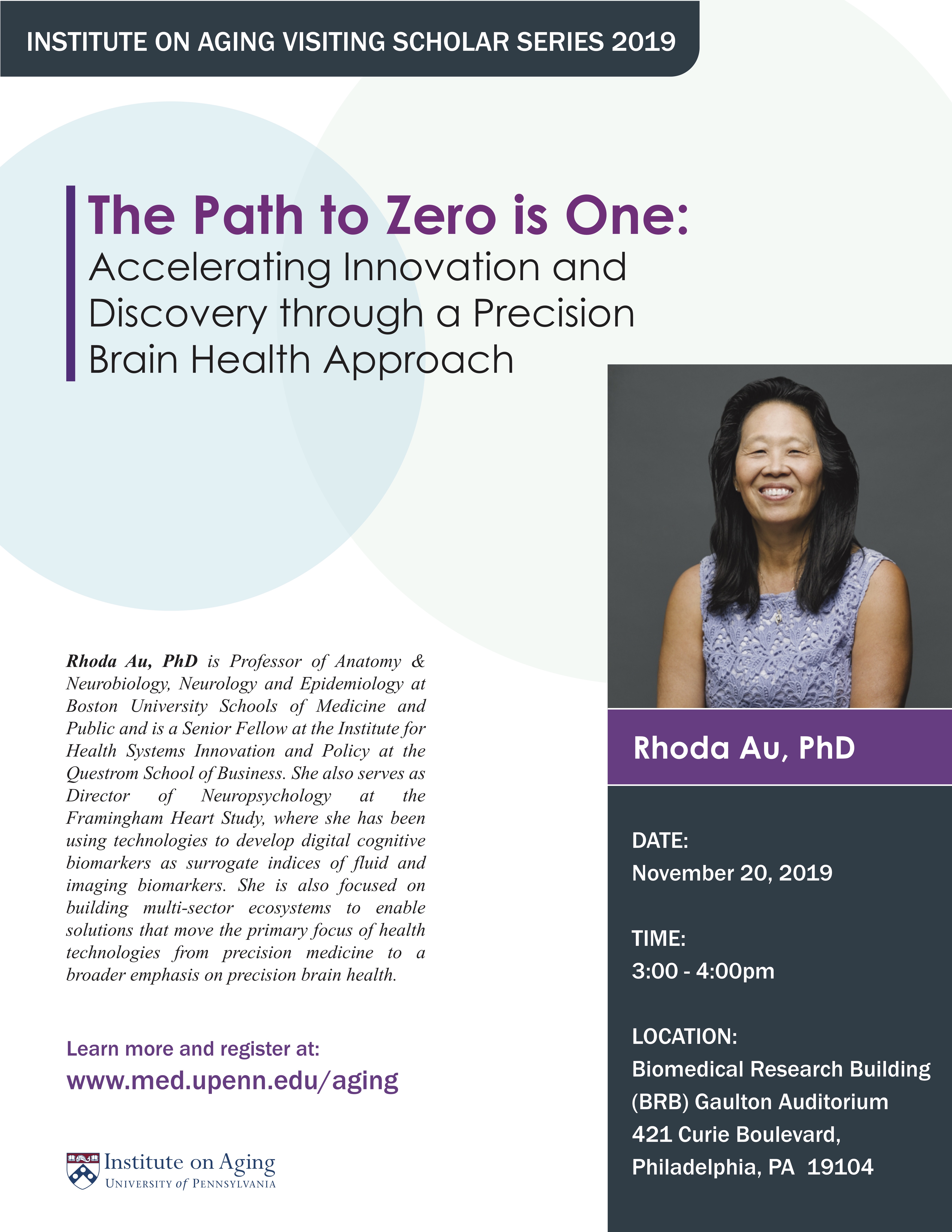 "The Path to Zero is One: Accelerating Innovation and Discovery through a Precision Brain Health Approach"
Rhoda Au, PhD
November 20, 2019
3:00 — 4:00pm
BRB Gaulton Auditorium
Register now
Upcoming IOA Events
March 5, 2020
Visiting Scholar Series Seminar: Nina Kohn, JD
Topic: Supported Decision Making
Clinical Research Building (CRB) Auditorium and Lobby
415 Curie Blvd., Philadelphia, PA 19104
May 15, 2020
Sylvan M. Cohen Annual Retreat Co-sponsored by the Center for Neurodegenerative Disease Research
Bringing the Microscope to Clinic: Crossing the Translational Divide from Basic Science to Clinical Research
More details coming soon!

More details coming soon!
---
​* Topics are tentative. Please check back closer to event date for confirmed talk title.
​* Online registration for each event will open no earlier than one month prior to the date.
---
© The Trustees of the University of Pennsylvania | Site best viewed in a supported browser. | Report Accessibility Issues and Get Help | Site Design: PMACS Web Team.