Upcoming IOA Events
IOA Visiting Scholars Series Lecture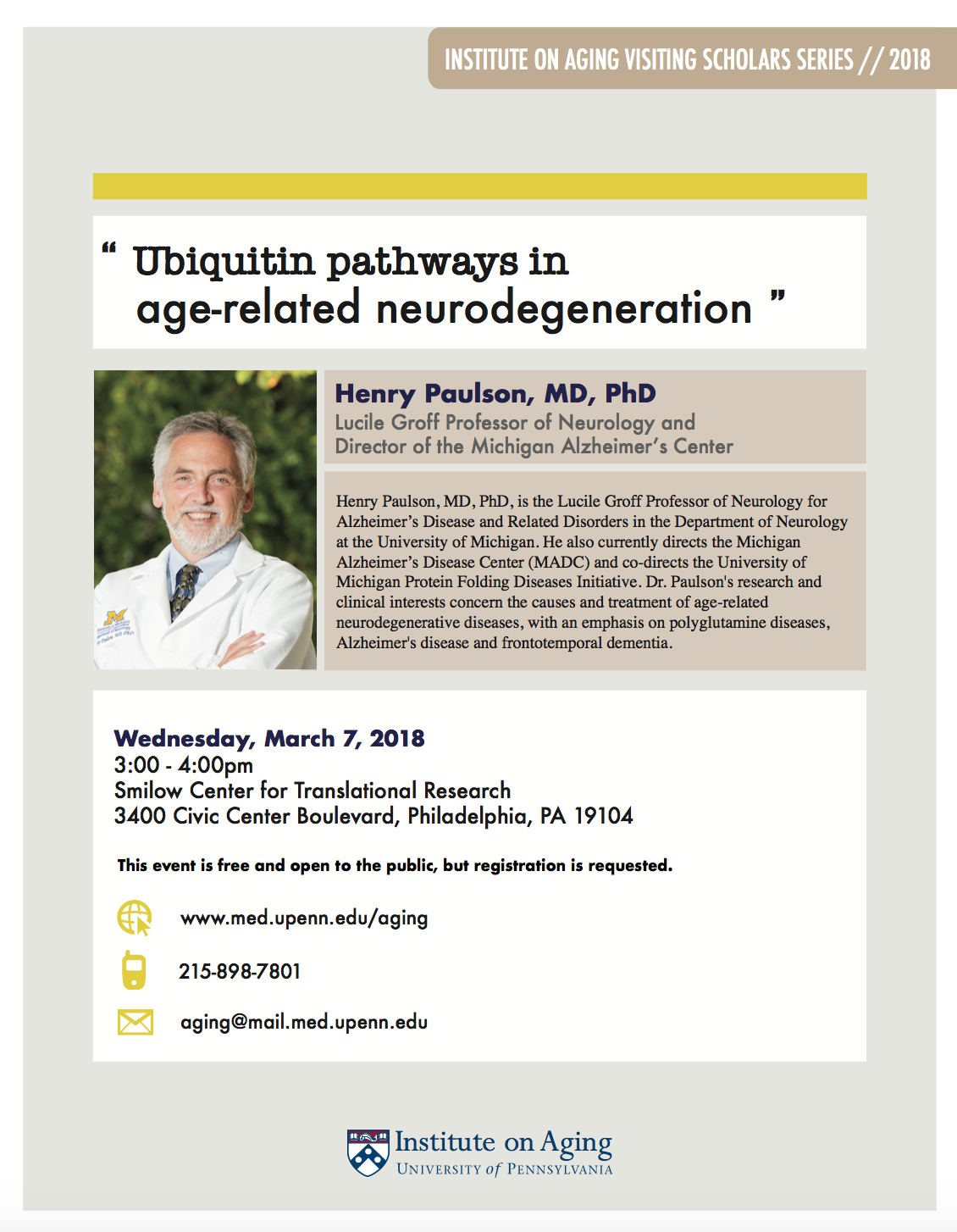 "Ubiquitin pathways in age-related neurodegeneration"
Keynote Speaker: Henry Paulson, MD, PhD
March 7, 2018
3:00 — 4:00pm
Smilow Center | Rubenstein Auditorium and Lobby
Register now!
Mark your calendars for our future events ...
Tuesday, April 3, 2018
Visiting Scholars Series: Edward Huey, MD
3:00 — 4:00pm
Biomedical Research Building (II/III) Auditorium

---
Tuesday, May 1, 2018
The 2018 Sylvan M. Cohen Annual Retreat and Poster Session
"Impact of life course exposures on aging: Longevity reflects our experiences from day to day"
11:30am — 5:00pm
Smilow Center | Arthur H. Rubenstein Auditorium and Lobby
Co-sponsors: The Population Aging Research Center (PARC)
Learn more here!
---
​* Topics are tentative. Please check back closer to event date for confirmed talk title.
​* Online registration for each event will open no earlier than one month prior to the date.
---
© The Trustees of the University of Pennsylvania | Site best viewed in a supported browser. | Site Design: PMACS Web Team.