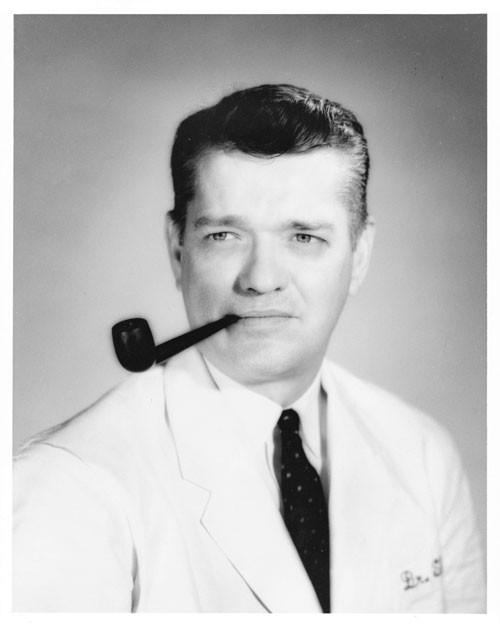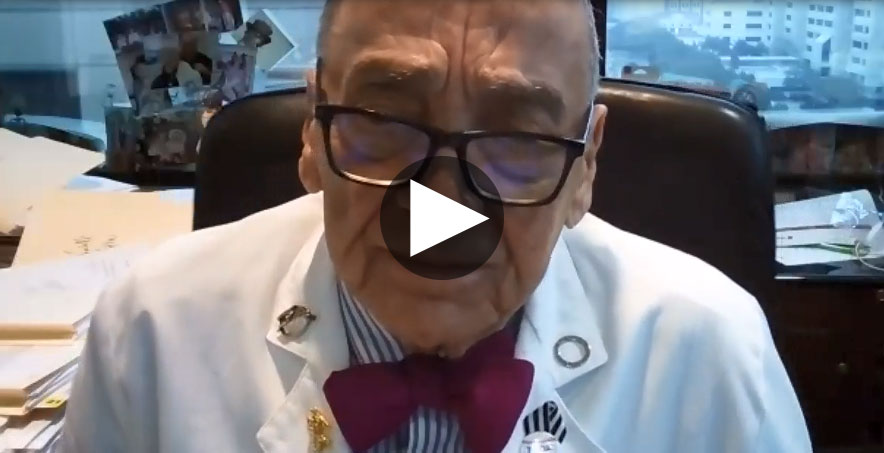 Dr. Stanley Appel
Dr. Appel completed a residency at Hospital of The University of Pennsylvania in 1966
He is currently the Peggy & Gary Edwards Distinguished Endowed Chair in ALS Research, Stanley H. Appel Department of Neurology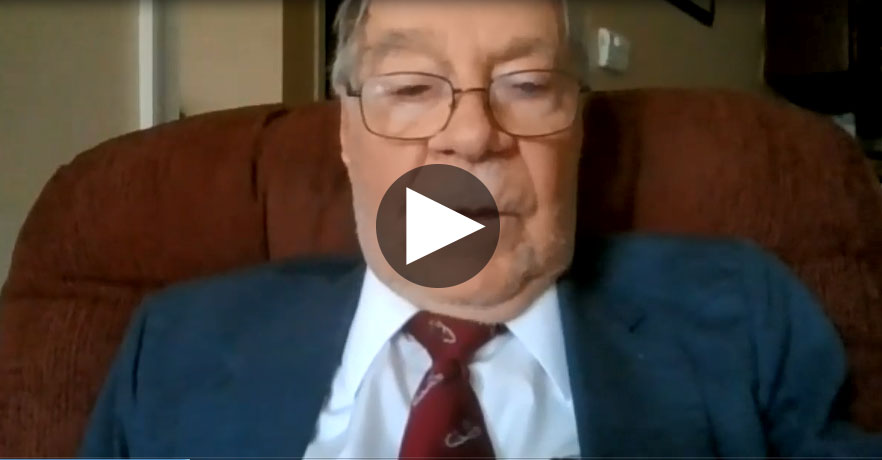 Dr. John Bevilacqua
Emeritus Associate Professor of Neurology
G. Milton Shy, Chair, 1962 — 1967
In 1961, Penn's School of Medicine Dean, Dr. Samuel Gurin, recognizing a new era, asked Dr. Isadore Ravdin to identify the leader who could once again bring the Department to eminence. Dr. G. Milton Shy was recruited from NIH to become Chairman of the Department of Neurology in 1962, and did just that. He had served as Clinical Director, then Director of Intramural Research, National Institute of Neurological Diseases and Blindness, from 1953 until his move to Penn. Dr. Shy was born in Trinidad, Colorado in 1919. He received both his B.S. and M.D. from the University of Oregon in 1943. After an internship and a year of residency in internal medicine at the Royal Victoria Hospital in Montreal, he entered the U.S. Army as a medical officer. While serving with the Infantry during the Italian Campaign, he was seriously wounded in action, but completed his service in the Army of Occupation in Germany, attaining the rank of major. In 1947 he began formal training in neurology at the National Hospital at Queen Square in London, moving in 1949 to continue training at the Montreal Neurological Institute. In 1951, he joined the faculty at the University of Colorado as Chief of the Division of Neurology, and from there was recruited by NIH in 1953.
Dr. Shy's appointment at Penn represented the first 'full time', i.e. fully-salaried faculty position in a clinical department at the University of Pennsylvania.
In 1967, Dr. Shy accepted the position as Professor and Chair of the Department of Neurology, and Director of Columbia's Neurological Institute at Columbia. Tragically, he died of a myocardial infarction 6 weeks after his arrival.
Subsequently, the G. Milton Shy Professorship was established by some of the many individuals who were inspired by his teaching, his originality, and his leadership.
Clinical Facilities
In 1962, HUP housed 750 adult and 50 pediatric beds, including the newly opened Ravdin Pavilion. Dr. Shy persuaded the HUP administration to install air-conditioning for the Neurology 20-bed inpatient unit on Ground Floor Gibson. In the same area, space was made for offices for Drs. Shy and Eli Goldensohn, (his first faculty recruit), an EEG machine, and a small operating room for performing muscle biopsies. Electromyography was carried out adjacent to Dr. Shy's office. In 1963 a rest room in the inpatient unit was converted to an office for Dr. Donald Silberberg, the 2nd neurologist recruited to the Department. Dr. Silberberg supervised the muscle biopsies that were carried out by neurology residents.
The Neurology OPD on 2 Gates East, which served uninsured and low-income patients, included a separately defined Multiple Sclerosis Clinic, partially funded by the Commonwealth of Pennsylvania. The resident's clinic was supervised by Dr. John Bevilacqua. 'Private' patients, few in number, were seen on Maloney 1. With Dr. Alan Laties in Ophthalmology, Dr. Silberberg initiated a Neuro-Ophthalmology Clinic in the Department of Ophthalmology space on 3 Gates East, and directed the MS Clinic.
In the 12 months ending June 30, 1963, Neurology saw 2,530 outpatients, not including 510 in the MS Clinic. Two years later, the totals were 2,875 and 678 respectively.
Research Advances at Penn Neurology
Cramped research laboratory space was developed on the 4th floor of the Piersol Building, for Drs. Shy and Goldensohn. Dr. Silberberg occupied a 200 sq ft laboratory in the John Morgan Building. Despite inadequate space, much was accomplished.
Dr. Goldensohn's neurophysiology research included elaborating the basis of inpatient epilepsy monitoring. Additionally, he developed the clinical EEG laboratory and began accepting post-residency fellows in epilepsy.
Dr. Nicholas Gonatas joined the Department in 1962 with joint appointments in Neurology and Pathology. His expertise in electron microscopy complemented Dr. Shy's exploration of muscle biopsies via light microscopy, yielding original descriptions of mitochondrial myopathies, assigned names by Dr. Gonatas such as 'Nemaline myopathy'.
Utilizing myelinating organotypic brain tissue cultures, Dr. Silberberg's research findings included providing the in vitro demonstration of the ability of ultraviolet light to detoxify bilirubin, permitting the survival of myelinating brain cultures. This became the experimental basis of phototherapy to prevent kernicterus in neonates with hyperbilirubinemia.
Funding
Penn was supported by funding from the newly organized Division of Extramural Programs.
NIH Program Project funding for research in neuromuscular disorders was the 1st NIH program project grant awarded to a clinical department. Dr. Shy served as the principal investigator. This grant was continued by Dr. Rowland in 1967.
An NIH Training Grant was obtained to support neurology residency training, again the 1st such grant awarded by NIH. At that time HUP did not provide training support in any specialty beyond a year of internship. Dr. Silberberg served as the Project Director, i.e. Director of Residency Training, until Dr. Rowland's arrival in 1967.
Teaching Advances at Penn Neurology
Under Dr. Shy's leadership, it was expected that each of the Neurology faculty at Penn would be engaged in research as well as clinical activities and teaching. This approach represented the beginnings of translational research in academic departments of neurology in the U.S.
Faculty, Residents, Fellows 1962-1967
Clinical Faculty based at the Hospital of the University of Pennsylvania (HUP)
Wilmer Anderson, MD
John Bevilacqua, MD
Geraldine King, MD
Aaron Mallin, MD
Abraham Ornsteen, MD (Emeritus Professor)
Gabriel Schwarz, MD
Full-time Faculty 1962-1967
Hospital of the University of Pennsylvania (HUP)
G. Milton Shy, MD, Professor and Chair
Eli Goldensohn, MD, Professor
Martin Reivich, MD, Asst. Professor
Donald Silberberg, MD, Asst. to Assoc. Professor
Children's Hospital of Philadelphia (CHOP)
Charles Kennedy, MD, Professor
Samuel Tucker, MD, Asst. Professor
Pennsylvania Hospital
Frank Elliott, MD, Chief of Neurology at Pennsylvania Hospital Neurology.
Henry Schutta, MD
Philadelphia General Hospital
Charles Rupp, MD Chief of Neurology at PGH
Residents 1962-1967
Stanley Appel, MD
Richard Armstrong, MD
Robert P. Blume, MD
Thomas Cadman, MD
Antonio Escueta, MD
M. Harold Fogelson, MD
Myron Frederic, MD
Richard Harner, MD
Richard Masland, MD
L. William McClain, Jr., MD
Lorenzo Runk, MD
Gregory Walsh, MD
Fellows 1962-1967
Dawna Armstrong, MD (Neuropathology)
Pacifico DeJesus, MD
Jack Greenberg, MD
Masao Kinoshita, MD