Lan Gao, MS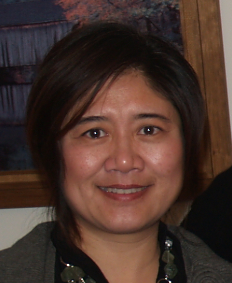 Lan Gao is currently developing and managing the clinical database for BBL. She loves her work and is happy to see her work can help people to improve their work efficiency. She has extensive experience in designing and developing web applications using JSP, Java Servlets, Oracle. She was born and raised in a south city of China. She has two children. She enjoys cooking, organizing things, dancing, and chatting with her friends. Her current dance interest is zumba.
---
Education
M.S. Computer Science, Temple University, Philadelphia, PA
B.S., M.S. Computer Science, Hefei Polytechnic University, China
Position
Oracle Database Administrator
Certification
Oracle Database Administrator
Experience
Neuropsychiatry Program, University of Pennsylvania, PA
07/2001 – present
Sr. System Programmer/Oracle Project Manager
Project manager for clinical and research database. Responsible for the full life cycle (system architecture, analysis and design, development) web based database applications developing using Java, JSP, Oracle. Simultaneously carry a database administrator's role to manage Oracle database. Integrated data exchange formats with FileMaker, Excel and SAS. Delivered all database development tasks and reports on expected timeline.
Brain and Behavior Center, University of Pennsylvania, PA
01/1996 – 06/2001
Programmer Analyst
Developed client/server model database applications for brain and behavior research needs utilizing Ingres, Ingres forms and Ingres reports under Unix system. Worked as an Ingres database administrator at same time.

Designed software according to requirement and interface protocol.
Developed interface software using Ingres form to interface between users and Ingres database system.
Developed all applications used to save, update and retrieve data in Ingres database using Ingres 4GL
Developed programs to print out, save and view queries in C under UNIX system environment.

Globnet, Bryn Mawr, PA 19010
05/1995 – 01/1996
Programmer
Developed software for telephone company using MS ACCESS, DB2.

Designed and implemented switch management system in Access under Window platform.
Wrote program to automatically reload the data from Access to DB2.
Back to Top