events
speakers and panelists
speakers and panelists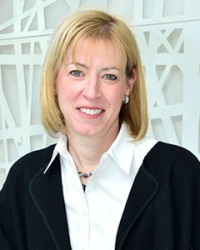 Christina Coughlin, MD, PhD (CAMB, 1999) is the Chief Medical Officer and Executive Vice President at Tmunity Therapeutics Incorporated, a private clinical-stage biotherapeutics company focused on saving and improving lives by delivering the full potential of next-generation T cell immunotherapy. She formerly served as Chief Medical Officer at Immunocore Ltd., a British biotechnology company, where she was responsible for leading the effort to develop novel bispecific T cell receptor-based biologics for cancer immunotherapy. She previously led early development programs at Novartis, including programs focused on the investigation of checkpoint inhibition and PI3' kinase inhibition. She has both biotechnology and large pharmaceutical industry experience, having held senior medical positions at Morphotek (Eisai), Pfizer and Wyeth. She was elected a Fellow of the Royal Society of Medicine (London, UK).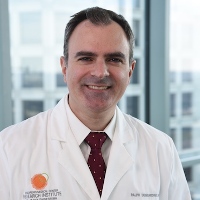 Ralph DeBerardinis, MD, PhD (CAMB, 2000) is Professor of Pediatrics and Genetics and is Chief of the Division of Pediatric Genetics and Metabolism at the University of Texas, Southwestern Medical Center at Dallas. He studies how metabolism is regulated in cancer and other diseases. He is a member of the American Society for Clinical Investigation (2013) and became a Howard Hughes Medical Institute (HHMI) Investigator in 2018.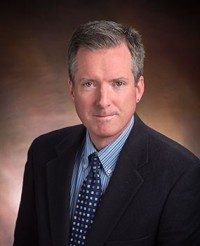 Chris Feudtner, MD, PhD, MPH (History and Sociology of Science, 1995) is a pediatrician, clinical investigator, and ethicist at The Children's Hospital of Philadelphia (CHOP) and Professor of Pediatrics, Medical Ethics and Health Policy at the University of Pennsylvania, who focuses on improving the lives of children with complex chronic conditions and their families. He is the Director of the Department of Medical Ethics, and holds the Steven D. Handler Endowed Chair of Medical Ethics at CHOP, where he is also the Associate Division Chief for the Division of General Pediatrics and an attending physician and director of research for the Pediatric Advance Care Team (which provides palliative, end-of-life, and bereavement services) and the Integrated Care Service.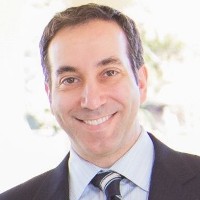 Joshua Friedman, MD, PhD (CAMB, 1998) is the Director and Lead, Inflammatory Bowel Disease Biomarkers at Janssen Research & Development of Johnson & Johnson, where he recently won a Leadership Award. He has broad experience in the pharmaceuticals industry, including leadership in Discovery, Biomarkers, and Clinical Development. He formerly was an Associate Professor of Pediatric Gastoenterology at the Children's Hospital of Philadelphia, where he conducted basic and translational research on microRNA in pediatric gastrointestinal and liver development and disease.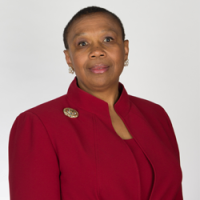 Vanessa Northington Gamble, MD, PhD (History and Sociology of Science, 1983) is University Professor of Medical Humanities at George Washington University. She is the first woman and African American to hold this prestigious, endowed faculty position. She is also Professor of Health Policy and Professor of American Studies. She is an internationally recognized expert on the history of race and American medicine, racial and ethnic disparities in health and health care, and bioethics. She is also the author of several publications on the history of race and racism in American medicine, including the award winning Making a Place for Ourselves: The Black Hospital Movement: 1920- 1945. She is a proud native of West Philadelphia, member of the Institute of Medicine (2005), and Fellow of the Hastings Center.
Barry Gertz, MD, PhD (Pharmacology, 1979) is a Managing Director in the Blackstone Life Sciences group, having joined Blackstone as part of its acquisition of Clarus in December of 2018. Dr. Gertz joined Clarus in October 2014 from Merck where he was Senior Vice President and Head of Global Clinical Development, overseeing all aspects of Merck's clinical research. He brings 28 years of experience in drug development, from exploratory clinical pharmacology to global phase 3 trials. While at Merck, Dr. Gertz contributed instrumentally to the development and approval of more than 25 new drugs and vaccines, including Fosamax and Januvia as well as the initial indication for Keytruda. Dr. Gertz has co-authored over a hundred scientific publications including in the Journal of Clinical Investigation, the Journal of Clinical Endocrinology and Metabolism, and the New England Journal of Medicine. Following a residency in Internal Medicine at the Hospital of the University of Pennsylvania, he completed a fellowship and subsequent faculty appointment in the UCSF Department of Endocrinology. Dr. Gertz currently is a member of the Board of Trustees of the Perelman School of Medicine at the University of Pennsylvania.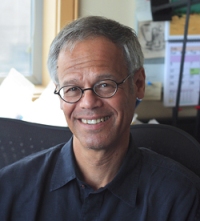 Richard Goodman, MD, PhD (Anatomy, 1976) is Professor of Medicine, Biochemistry and Molecular Biology at the Oregon Health Sciences University and Director of the Vollum Institute. He is internationally acclaimed for his work on transcriptional regulation, including characterization of the cAMP-regulated enhancer and identification of CBP, the first example in metazoans of a transcriptional co-activator. He is a member of the National Academy of Sciences (2002), Institute of Medicine (2005), and the American Society for Clinical Investigation (1986); and a few years ago, he received the Distinguished Graduate Award from Penn.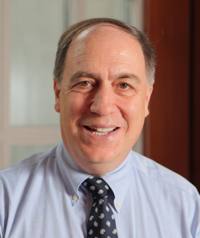 Gary Koretzky, MD, PhD (Immunology, 1984) is Vice Provost for Academic Integration and Professor of Medicine at Cornell University. For over a decade, he served as the Associate Director for Penn's MD-PhD program. He is an internationally renowned expert in immunology whose pioneering research contributions have improved the understanding of the development and function of immune system cells. He is a Fellow of the American Academy of Arts and Sciences (2012) and a member of the American Society for Clinical Investigation (1996), Association of American Physicians (1999), and the Institute of Medicine of the National Academy of Sciences (2008).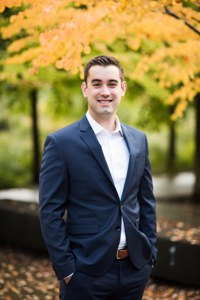 David Lindsay, MS (Bioengineering, TBD) is a current Penn MD/PhD student. He entered the program in 2012 to pursue an MD and PhD in Bioengineering within the School of Engineering, focusing on machine learning, medical image analysis, and oncology. In 2014, after helping his mom through breast cancer treatment (and working in the Abramson Cancer Center), David founded a startup company to help physicians use real world clinical data from cancer centers to make more informed treatment decisions for cancer patients. The startup, Oncora Medical, has grown to a full-time staff of 11, raised $3.5m in venture capital funding and lists MD Anderson Cancer Center as a customer. David is working toward finishing his MD and PhD degrees and is mentored by Dr. James Gee.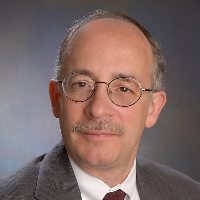 Joseph Loscalzo, MD, PhD (Biochemistry, 1977) is Hersey Professor of the Theory and Practice of Medicine, and Soma Weiss, M.D., Distinguished Chair in Medicine at Harvard Medical School, Chairman of the Department of Medicine, and Physician-in-Chief at BWH. He is the recipient of the Distinguished Scientist Award from the American Heart Association (2004); a member of the Institute of Medicine (2006), Association of American Physicians (1997), and the American Society for Clinical Investigation (1990); and a Fellow of the American Academy of Arts and Sciences (2013).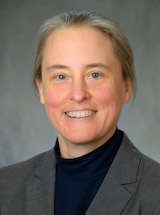 Nina Luning Prak, MD, PhD (Immunology, 1996) is Associate Professor of Pathology and Laboratory Medicine and Associate Director of the Clinical Immunology and Immunogenetics Laboratory at Penn. She is an expert in human B cell biology and translational immunology research. She directs an extramurally funded research laboratory and the Human Immunology Core facility.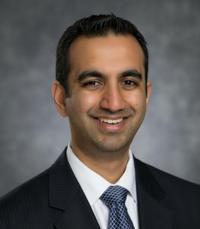 Amol Navathe, MD, PhD (Healthcare Management, 2010) is Assistant Professor of Health Policy and Medicine at Penn. Prior to joining Penn, he served as Managing Director, Healthcare for the firm Navigant, where he led the Academic Medical Center, Value Transformation, and Analytic Services practices. He is a practicing physician, health economist, and engineer with expertise in delivery transformation and policy design. His thought leadership led to founding the new disciplinary academic journal Health Care: the Journal of Delivery Science and Innovation and serving as its Co-Editor-in-Chief, as well as serving as Founding Director of the Foundation for Healthcare Innovation. His work on improving health care costs and quality has been published in numerous leading journals, including the Journal of the American Medical Association (JAMA), Health Affairs, Annals of Internal Medicine, Health Services Research, American Journal of Managed Care, and other leading academic journals.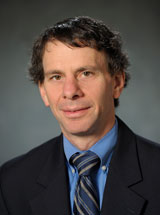 Mitchell Schnall, MD, PhD, FACR (Biochemistry & Molecular Biophysics, 1986) is Chair and Eugene P. Pendergrass Professor of Radiology at Penn. He is an international leader in translational biomedical imaging research. His work has led to fundamental changes in the imaging approaches to breast and prostate cancer. In addition, he has had a significant influence on emerging technologies such as optical imaging. He has been elected as a member of the American Society for Clinical Investigation, the Association of American Physicians, and the Institute of Medicine (2012).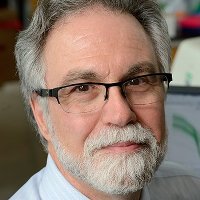 Gregg Semenza, MD, PhD (Genetics, 1984) is the C. Michael Armstrong Professor of Pediatrics and Director, Vascular Program, Institute for Cell Engineering at Johns Hopkins University School of Medicine. He is recognized as an authority on hypoxia-induced genes, publishing in the highest profile journals and speaking at and/or organizing international symposia. He is a member of the National Academy of Sciences (2008), the Institute of Medicine (2012), Association of American Physicians (2008), and the American Society for Clinical Investigation (1995). He was a joint winner of the 2016 Lasker Basic Science Award.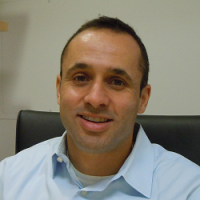 Kareem Zaghloul, MD, PhD (Neuroscience, 2003) is an Investigator in the Functional and Restorative Neurosurgery Unit at the National Institute of Neurological Disorders and Stroke. He joined NINDS as a Staff Clinician in 2010, and as an Investigator in 2013. His laboratory is focused on investigating the neural mechanisms underlying human cognitive function.