History of the HD Center at Penn
The Beginning...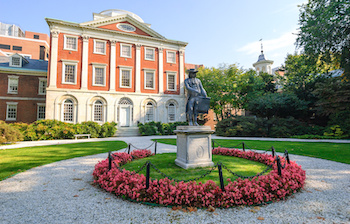 The HD Center is housed within the Parkinson's Disease and Movement Disorders Center (PDMDC). The PDMDC was founded at the late, great Graduate Hospital in 1982 by Drs. Howard Hurtig and Matthew Stern and Nurse Gwyn Vernon, as a center to provide comprehensive care and education to patients and families, and to conduct clinical and basic research in collaboration with basic scientists at the University of Pennsylvania School of Medicine (now the Perelman School of Medicine).
---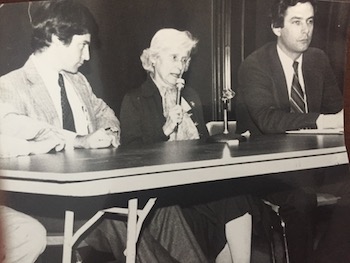 ... Steady Growth
After 15 years of steady and expanded growth of its fundamental mission, the PDMDC moved in 1997 to the Penn Neurological Institute at Pennsylvania Hospital, where patient services and program development accelerated to achieve its current status as one of the premier facilities of its kind in the US. During those initial decades, patients affected by HD received excellent care at the PDMDC, and Drs. Hurtig and Stern were active members of the growing HD clinical and academic community.
---
The Creation of the HD Center
Dr. Gonzalez-Alegre was recruited to the University of Pennsylvania in 2014. Previously, he served as the clinical neurologist attending the HD Clinic at the University of Iowa between 2008-2014.
A main goal of his recruitment was to start a new HD Center at Penn Medicine. A multidisciplinary team was assembled in 2015, starting with the recruitment of Tanya Bardakjian as a genetic counselor and co-director of the center, which gained designation as a Huntington's Disease Society of America (HDSA) Center of Excellence in 2016.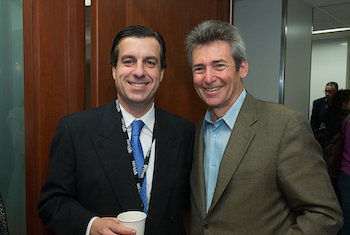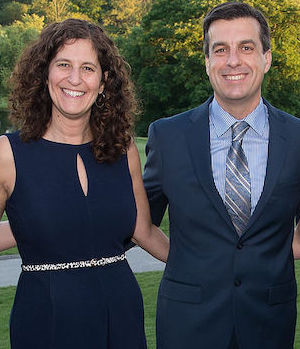 ---
The Center Today
A growing number of families receive care from a very energetic, enthusiastic, caring, and dedicated team of providers from multiple disciplines. In addition, the center has helped catalyze research on Huntington's Disease at Penn, where scientists devoted to neurobiology, gene therapy, neuroimaging, engineering, or epidemiology, among others, interact with the common goal of improving the lives of HD families and move us closer to the development of novel effective treatments.

Today, the center is continuing to uphold its mission to improve the lives of families affected by Huntington's Disease thanks to the multidisciplinary team of providers at the HD Center at Penn.